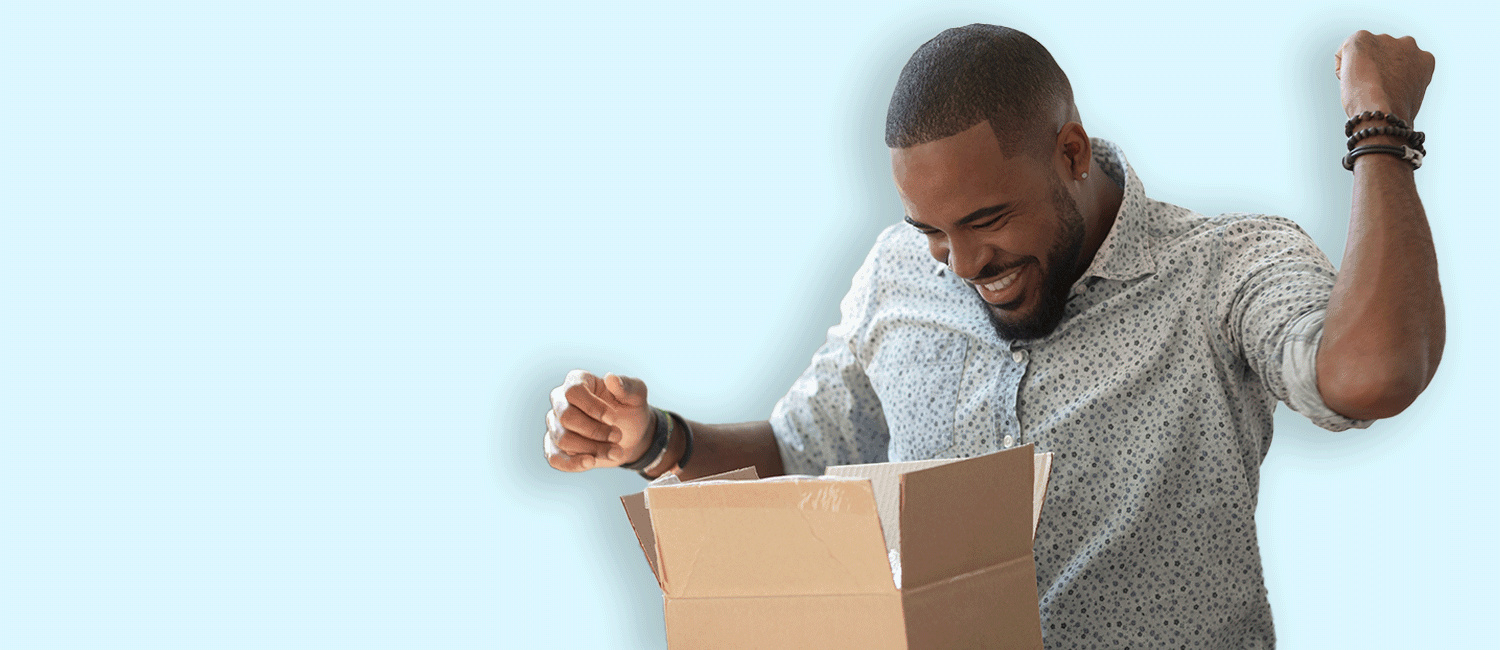 What is last-mile delivery? Guide to cut last-mile costs
Last-mile delivery can be a hassle. We make it easy. FarEye can streamline your last-mile delivery, cut delivery costs & delivers superior consumer experience
Track customer deliveries throughout the order-to-delivery journey, ensuring on-time, accurate delivery of every order.
Track
With the continued growth of e-commerce, last-mile delivery has become more important than ever for consumers and more complex and challenging for shippers. The last mile is typically the most expensive leg of the entire supply chain, accounting for 53% of overall shipping costs.
The last mile is also unpredictable, with delivery destinations and timelines unknown until a consumer places an order. Combine that with various fulfillment and fleet types for shippers to choose from and the process becomes even more complex and challenging.
Getting the delivery experience right is of utmost importance for shippers and carriers in an increasingly e-commerce-driven world. Product and price are no longer the only considerations to winning sales and delighting consumers. Delivery has taken center stage as a key factor that consumers evaluate when deciding where to purchase their online goods. A great delivery experience is a great competitive advantage.
Supply chain leaders, whether e-commerce retailers, grocery chains, restaurants or manufacturers, need to revisit their last-mile delivery strategy. Companies need to dramatically simplify the most complicated aspects of delivery logistics, especially in the last mile. For shippers and carriers, getting the last-mile delivery experience right is critical in an increasingly e-commerce driven world.
What is last mile delivery?
Last-mile delivery is the final leg of the e-commerce supply chain that physically connects brands with consumers through the delivery of the purchase. Goods are transported from a warehouse or a distribution center and arrive either at a consumer's home, business, or parcel locker. For the shipper, last-mile delivery is the most complex and expensive part of the product's journey.
The goal of superior last-mile delivery is to enable every delivery to reach its destination every time, on time, accurately, efficiently, and sustainably.
The Goals of Last-mile Logistics
Last-mile logistics enable brands to get their products to consumers quickly and cost-effectively. Shippers have begun to focus on refining their last-mile logistics, especially as e-commerce and omnichannel retail continue to grow. The goal of last-mile logistics is to enable brands to create the best possible last-mile delivery experience for consumers.
Getting the delivery experience right is of utmost importance for shippers and carriers in an increasingly e-commerce-driven world. Product and price are no longer the only considerations to winning sales and delighting consumers. Last-mile logistics have taken center stage as a key factor that consumers evaluate when deciding where to purchase their online goods. A great delivery experience is a great competitive advantage.
Companies need to dramatically simplify the most complicated aspects of their last-mile logistics. Supply chain leaders, whether e-commerce retailers, grocery chains, restaurants or manufacturers, need to revisit their last-mile delivery strategy. For shippers and carriers, getting the last-mile delivery experience right is critical in an increasingly e-commerce driven world.
What is the last-mile problem?
Last-mile operations have never been so complex. Increased variables in how, where and when deliveries depart and arrive are giving shippers and carriers alike greater flexibility, but they also provide greater complexity to the last mile.
There are multiple challenges that contribute to the last mile problem. One challenge for shippers and carriers is a lack of efficiency, which contributes to the expense of the last mile. Another challenge is providing real-time visibility regarding a delivery's location for all stakeholders.
Amazon set the bar high with its ever-increasing ability to deliver in shorter time frames while also notifying the consumer about the transit delivery details. Brands with and without their own dedicated fleets strive to live up to the "Amazon effect," and adhere to the promised delivery dates and times for consumers.
Consumers want visibility into their deliveries but they also expect faster delivery speeds. Keeping all stakeholders happy while delivering in increasingly shorter time frames in the most cost-effective and efficient manner is the last mile problem.
In short, the last-mile delivery problem impacts all companies. In today's world, every company wants to deliver products quickly, efficiently and provide superior customer experiences while working in an increasingly complex and competitive landscape.
What is the last-mile delivery process and steps involved in it?
Once a customer places an order online her web browser or mobile application directly communicates with the retailer or e-commerce provider's server. The order is sent to a centralized order management system confirms stock availability and provides the customer with an option to pay online. It then sends a request to the warehouse hosting the stock to dispatch the products to the end customer. It is here when the last mile mainly commences. The shipper sends an agent to pick up the customer's item from the warehouse.
The agent then loads the parcel in his vehicle and delivers it to a predetermined hub. Then from the hub an agent picks up the parcel and delivers it to the customer's doorstep. All these might appear to be simple but in reality it is not. There are multiple moving parts in the last mile ecosystem and the quality of execution depends a lot on internal and external factors. To ensure a seamless execution of all these disparate processes, businesses are embracing modern logistics solutions.
In simpler terms here are 6 key steps involved here:
The sender's requested orders are digitally recorded into the carrier's system

The said order arrives at the transportation hub

The order is assigned to the delivery personnel with the relevant information (like a recommended route and recipient's locations)

Orders are scanned for the purposes of record-keeping and then loaded on the trucks

The item is then delivered to the intended recipient

The personnel then records and updates the delivery status
Why is last-mile delivery important?
Last-mile delivery is the only touchpoint between a customer and a brand. The front door has become the new storefront. Giving consumers the products they want is important but delivering a cohesive experience from order-to-delivery is now the holy grail for retailers worldwide. It is a crucial component of delivering a world-class brand experience and keeping consumers brand-loyal.
The stakes are extremely high in the last mile. A positive last mile interaction translates to strong brand equity and greater brand loyalty. A negative delivery can ruin a brand, making the last mile extremely critical. FarEye's Last Mile Mandate survey conducted in June 2022 revealed that 85% of consumers will not shop with a retailer again due to a poor last-mile experience.
This finding alone - despite the growth in e-commerce and home delivery, and steps retailers have made to create better consumer experiences - signifies the need to fundamentally change the way orders are delivered and returned to achieve a consistent, branded consumer experience with every purchase.
Price and product are no longer the most important differentiators for brands. FarEye's Last Mile Mandate survey reveals that 36% of consumers want fast delivery, while 28% of consumers want delivery tracking and ETA alerts. Providing delivery tracking ability, delivering a package quickly and at no cost to the consumer are the new differentiators that brands must focus on to win consumer loyalty. This makes the last-mile delivery experience extremely important.
How much does last-mile delivery cost?
Last-mile delivery accounts for 53% of the total cost of moving a product across first, mid and last miles. Pinpointing an exact number on last mile costs is difficult as each delivery is different. However, the average next-day shipping cost for a retailer is $27 per package while for Amazon, it's $5.
With consumers demanding fast and free delivery, free to consumers doesn't mean it's free to shippers. Brands will need to absorb delivery costs in order to keep consumers coming back to them. Utilizing last-mile delivery system can help reduce costs and improve performance.
Efficient last mile deliveries can decrease shipping costs for companies and also keep consumers happy. Consumers with positive last mile interactions with a company are more likely to return to that company for additional purchases. Over 70% of consumers say speed, convenience and friendly service matter most.
Failed deliveries also add to last-mile costs, but their costs can be measured by more than money. 84% of consumers will not shop with a retailer again if they have a negative last-mile experience. So while the cost of the last mile varies, the constant is that it must be done well to keep consumers satisfied.
What are the challenges in last-mile delivery logistics?
There are multiple challenges companies face with last-mile delivery. The need to offer same-day or faster delivery, legacy IT architecture, poor logistics visibility and inefficient routing pose serious problems in the last mile. Let's examine some of the last-mile challenges companies face.
1. Executing same day delivery
According to research, more than 80% of customers today are willing to pay more for faster delivery, and keeping up with this expectation itself is a challenge with last mile deliveries. Inefficient routing practices, manual dependencies with regards to allocating tasks and poor management of third-party logistics providers make it extremely difficult to shrink delivery turn-around-time and pose threats to the entire shipping process.
Another challenge is ensuring optimum utilization of vehicle capacity. Since same-day delivery mostly includes small packages, the chances of fully utilizing vehicle capacity become a problem. Businesses do not have the luxury of time to wait for sufficient orders to be placed so as to ensure 100% capacity utilization.
2. Traditional routing models
Without having a highly efficient last-mile delivery platform, it is difficult if not impossible to ensure timely and cost-effective execution of last mile deliveries. Traditional routing models are highly dependent on manual processes, making it challenging to consider all the factors that influence creating highly productive routes. For instance, with manual routing processes in place, it's very time intensive and difficult to change delivery routes based on real-time factors like weather, traffic congestion, and sudden road closures.
Last Mile Technology that includes artificial intelligence (AI) and machine learning (ML) can factor in traffic patterns, weather and road conditions to create dynamic routes with optimal efficiency. AI and ML can also analyze past performances of delivery routes and suggest predictions for efficient routing. Optimizing delivery routes through the use of technology creates flexible and efficient routes, which translates to cost savings.
3. Lack of real-time visibility
Providing real-time visibility to every stakeholder in the delivery process, whether they are a carrier, a retailer or a consumer, allows them to pinpoint an order's location and know when it will be delivered. This knowledge can reduce calls to customer service centers asking where is my order (WISMO), saving time and cost for the brand. Real-time visibility also allows a company to know if there will be an exception and allows them the ability to correct the exception or notify the consumer before a failed delivery.
4. Scaling delivery operations
Business process management (BPM) is about optimizing workflows and processes. It involves monitoring and analyzing the business operations of an organization and then making them better. Leveraging BPM to create new, differentiated offerings is pivotal to maintaining brand loyalty.
BPM helps in creating customized supply chains and accommodating unique business needs, which ultimately leads to achieving desired outcomes like - fast delivery, cost savings due to streamlining, superior customer experience, and brand loyalty.
A strong BPM platform can help enterprises scale with speed without requiring any additional resources. Once the BPM engine takes over, logistics managers can focus less on repetitive tasks and concentrate on other important tasks within the logistics ecosystem including scaling their delivery operations. BPM platforms also capture data that can be gleaned to make processes more efficient.
5. Logistics complexities
Companies need to dramatically simplify the most complicated aspects of delivery logistics, especially in the last mile. They must optimize their end-to-end omnichannel fulfillment with precision while minimizing last mile costs. Simplified orchestration from order to delivery through dynamic routing, managing outsourced fleets, scheduling and tracking is key, while also providing real-time visibility to all stakeholders.
6. Increasing carbon emissions
Paralleling e-commerce's steady growth is a rise in carbon emissions. Parcel deliveries are estimated to increase by 78% globally by 2030, resulting in up to 30% greater emissions. With no interventions, we can expect a 32% jump in carbon emissions from urban delivery traffic by 2030. The pressure for brands to lower their carbon emissions swiftly and dramatically has never been greater.
Making deliveries efficient and sustainable is a tough balancing act. Brands must make deliveries more quickly than ever to give their consumers the best possible experience while also working to reduce carbon emissions. The key to success lies in optimizing transportation, delivery, and reverse logistics to make the last mile more sustainable.
There are several ways to help make the last mile more sustainable, through route optimization and by optimizing the delivery fleets. Utilizing green delivery fleets that are more energy efficient, including electric vehicles and alternate delivery vehicles such as drones will help reduce carbon emissions. Optimizing the deliveries themselves to create the most efficient routes includes driving less miles overall, contributing to a reduced carbon footprint.
8 Ways How Technology Can Solve the Biggest Last Mile Logistics Challenges
Retail last-mile logistics solutions empower retailers, e-commerce providers, 3PLs, and manufacturers to orchestrate, optimize and enhance end-to-end logistics operations to achieve on-time delivery.
Technology integrated with analytics can optimize your delivery process, whether it's with real-time driver tracking or communication with drivers, dispatch planning or effective fleet management. What are some of the key features of a final mile delivery solution?
1. Dynamic routing to reduce delivery time
Finding the ideal route to follow to find specific locations in a stipulated time frame can be a huge challenge. The best last mile solution ensures fast deliveries and better margins while also providing excellent consumer experiences. It enables logistics managers to track their fleet in real-time as those drivers follow optimized routes.
The solution immediately triggers alerts via SMS in real-time in case there are unnecessary diversions, prolonged stoppages and vehicle idling. The last mile solution optimizes routes in real-time based on traffic congestion, weather conditions, one-way windows, urgency and more while keeping the drivers informed with real-time information. Dynamic routing also plans and optimizes routes. Based on route productivity, vehicle capacity and fuel consumption, it automatically generates the most efficient route to reach a customer's location. It can also forecast delivery time by optimizing route times.
2. Auto dispatching reduces service time and saves on labor cost
Last-mile delivery platforms offer efficient resource allocation planning while keeping last mile costs under control. The platform plans your routes, allocates a number of tasks per driver, and can pinpoint driver location. It is instrumental in reducing inefficiencies, as it saves time and can decrease the number of drivers needed. The dispatch automation feature eases the entire process, helping to reduce the costs associated with last-mile delivery.
3. End-to-end control of delivery operations
Visibility of ground-level delivery operations can make or break the last mile. Leveraging modern last mile logistics technology can help businesses gain 100% visibility of logistics operations immediately upon the placement of an order. Logistics managers can track ground-level activities in real-time and quickly address inconsistencies when needed.
4. Proof of Delivery (PoD) for greater transparency and efficiency
Proof of delivery adds greater transparency to the entire system of last mile services. PoD is a brief documentation with signature from the recipient, date and time stamp, photo of the package and other details to confirm that the item has been delivered. Through this simple step the entire delivery process can be consumer friendly. The PoD is generally integrated with a mobile app that features functions like photo collection, signatures, barcode, and notes, which drivers can feed in while delivering the parcel.
Modern logistics solutions are powered by electronic proof of delivery that allows businesses to empower customers to sign receipts using mobile applications. This is critical now as leveraging ePoD, both customers and field executives can adhere to social distancing norms by eliminating physical contact. It also helps efficiently archive data, analyze customer feedback, makes audit processes easier and reduce manual errors.
5. Accurately benchmark KPIs
Leveraging a modern last-mile delivery management platform helps businesses accurately benchmark KPIs and improve SLA adherence. The platform provides logistics stakeholders with a single pane of glass to view critical delivery benchmarks like performance of drivers, delayed deliveries, customer ratings, ETA adherence, pending deliveries, 3PL performance and more.
6. Flexible & personalized deliveries
One of the greatest benefits of online shopping is personalization. Consumers choose when and where they want their purchased items. Different consumers may prefer different times and places for deliveries. Some may want last-minute changes to their order. Customizable deliveries are the backbone of seamless last mile experiences.
Personalized last-mile delivery experiences are critical for creating a positive consumer experience. In the post-pandemic world, consumers are either working remotely or in hybrid mode, and therefore giving them the flexibility of choosing when, where, and how they receive or return their packages becomes all the more important.
7. Crowdsourcing deliveries
With the growing demand for home deliveries, it's becoming difficult for businesses to cost-effectively scale delivery operations with their existing resources. An advanced logistics solution that is powered by crowdsourcing tools empowers businesses across industries to effectively scale delivery operations. It can quickly onboard temporary or part-time workers by scanning the gig-economy. It onboards workers based on costs, productivity, urgency and proximity.
8. Focus on customer experience
Last-mile delivery is not just about delivering products to people, it's become more about delivering products and superior customer experiences. It's an extension of a company's brand image. Therefore, it's essential that companies focus on making last mile deliveries more customer-centric. Only then will businesses be able to deliver an excellent brand and customer experience and reap the long-term benefits of brand loyalty.
The stakes are extremely high in the last mile. A positive last mile interaction translates to strong brand equity and greater brand loyalty. A negative delivery can destroy brands.
What companies provide reliable last-mile delivery solutions?
FarEye's Intelligent Delivery platform turns deliveries into a competitive advantage. Retail, e-commerce and third-party logistics companies use FarEye's unique combination of orchestration, real-time visibility, and branded customer experiences to simplify complex last-mile delivery logistics.
FarEye helped Gordon Food Service (GFS) make same-day delivery a competitive advantage. GFS wanted to create an omnichannel last mile strategy to grow their market share, and increase their speed and efficiency through last mile optimization. Utilizing FarEye's solutions, GFS was able to grow their business offerings by 8.6% during broad market disruptions.
Blue Dart is South Asia's premier courier and integrated express package distribution company. They needed real-time web-based scheduling, assignment, auto-routing & monitoring of orders for managers, along with a mobile app for drivers to plan, deliver and update locations on routes. Using FarEye's last-mile delivery platform, Blue Dart increased its first-attempt delivery rate by 22%.
FarEye's last-mile management platform allows businesses in industries such as retail, CEP and 3PLs, food and grocery, post and parcel to increase consumer loyalty and satisfaction, reduce costs and improve operational efficiencies. FarEye has 150+ customers across 30 countries and five offices globally.
What is a last-mile distribution example?
A last mile distribution begins from a warehouse or distribution center. A package is picked up by a carrier, and delivered to the consumer, usually at their doorstep. Along the way, the consumer may receive SMS updates on the package's location and time of arrival.
What is considered last mile?
In logistics, there are several legs in a product's journey from manufacturer to consumer. The last mile is the final leg of the journey. It is the last stage where the product is delivered to the end user. The other legs of a product's journey are the first mile and mid-mile.
Who uses last-mile delivery?
Any business that needs to deliver its products to the end consumer uses last-mile delivery. Industries who commonly utilize last-mile delivery include retail, logistics and 3PL companies, food and grocery industries, and post and parcel companies.
Why is last mile so important?
Today, often the only touchpoint between a brand and its customers is the last mile experience. The last mile physically connects brands with consumers and is a crucial step that can make or break the consumer experience and therefore, a company's reputation and future sales.