7 essential features of a last-mile solution
Blog
By Komal Puri | October 18, 2022
Logistics and transportation companies across the world are fully aware of the last mile troubles when delivering shipments to customers and are getting increasingly inclined towards deploying modern last-mile solutions. Last mile is the most crucial aspect of the entire delivery process as it directly affects end-users and is an ongoing bottleneck for logistics managers.
7 Key Features of Last-mile Delivery Solutions
A smart last-mile solution can be a great tool to address this issue and transform your logistics business by making your last-mile delivery much more efficient.
Making a well-informed decision about which software to choose that best suits your enterprise can be an overwhelming task. To help you through this process, we are discussing 7 key features to look for when choosing the best last-mile solution.
1. Auto-dispatch
Auto-dispatch is one of the essential features in any last-mile delivery logistics solution that helps in the hassle-free and efficient management of important assignments and on-demand orders for last-mile carrier companies.
The idea behind the auto-dispatch feature is to assign the most suitable driver for the right task at the right time, with the aim of minimizing both the service time and last-mile labor costs.
2. Smart tracking
Robust last-mile logistics solutions helps make your delivery process more transparent by offering real-time status updates of the shipment to the customers. It enables end-users to have complete visibility into their delivery, offering them a sense of trust and assurance with your brand. At the same time, your last-mile solutions company can benefit from real-time visibility of drivers' locations on-route, enabling greater operational efficiency.
Further, the customers can easily contact the delivery service agents through chats or calls in case of issues, and they are informed in case of any expected delays in the delivery.
3. Audit key metrics
A powerful and feature-rich last-mile logistics solution allows you to visualize various important metrics, such as service times, on-time rates, success rates, distance traveled, feedback scores, and much more.

Additionally, the feature also lets you filter or segment the data - hour, day, or week wise and also based on drivers and teams.
4. Optimized route planning
Route optimization is another critical feature in any logistics management solution. It plays an important role in minimizing the total delivery time by discovering the fastest and most efficient routes.
Apart from taking several factors such as location, time, traffic, and capacity under consideration to come up with the most efficient last-mile routing strategies, the feature also allows you to re-optimize or make any last-minute changes by sending real-time updates to the driver.
5. Customer feedback
Make sure that the last-mile delivery and logistics solution you pick offers customer-centric services such as options to end-users to give feedback and reviews about the delivery experience they've had.
Having customer reviews and rating features in your logistics management software offers a greater scope of improvement for the business.
6. Mobile & external integration
Your last-mile solution companies should, therefore, have a mobile integration feature to allow you to access it from both computers as well as mobile devices. Additionally, it should also seamlessly integrate with other existing systems such as DMS, ERP, TMS, etc. This will significantly reduce the burden of handling too many independent applications.

7. Data analytics
To ensure efficient deliveries in the last mile, a logistics solution should offer automatic data management and analytics such as the status of deliveries, the performance of the agents, usage of resources, the ratio of successful to failed deliveries, usage of resources, and more.

This offers a bird's eye view of the business, offering greater transparency, clarity of growth, and performance. Using these advanced predictive methods, businesses can ensure to take a proactive approach and eliminate the chances of delays and missed or failed deliveries.
Last-mile solutions are undoubtedly the most significant component of the logistics ecosystem. Getting a robust last-mile delivery software can surely boost your last-mile delivery and increase your revenues.

FarEye is empowering retailers across the globe to achieve high levels of delivery efficiency, especially with regards to same-day and faster delivery expectations.
FAQs
How can we solve the problem of delivery?
The problem of delivery can be solved is by ensuring that distribution centers are placed closer to customers, investments are made in leveraging technology, and establishing real-time communication channels with customers.
How can I improve my last-mile delivery?
Last-mile delivery can be improved by adopting an intelligent delivery management software that facilitates end-to-end visibility of delivery operations, automatic route planning and helps in centralizing logistics data.
Why is last mile so expensive?
The last mile is expensive because increasingly consumers want their deliveries fast and free. Consumers are unwilling to pay extra for faster deliveries.
Why is last mile delivery difficult?
Last-mile deliveries are difficult because it involves high costs and transportation of personalized shipments to destinations via changing routes.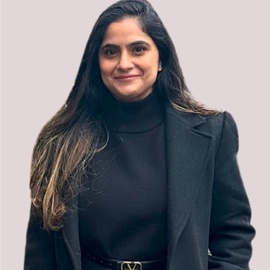 Komal Puri is a seasoned professional in the logistics and supply chain industry. As the Senior Director of Marketing and a subject matter expert at FarEye, she has been instrumental in shaping the industry narrative for the past decade. Her expertise and insights have earned her numerous awards and recognition. Komal's writings reflect her deep understanding of the industry, offering valuable insights and thought leadership.
Komal Puri
Sr. Director of Marketing | FarEye
Related resources
Zalora's Transformation with FarEye for Last-Mile Delivery
Download
Maximizing Black Friday Success: The Critical Role of Scalable and Sustainable Delivery Solutions
Read more
What is Carbon Neutral Shipping? A Comprehensive Guide
Read more