Your Guide to Purchasing Last-mile Delivery Technology
Learn how technology platforms can address your last-mile delivery challenges and meet your business needs. Examine whether building solutions in-house or buying last-mile delivery solutions work best for your industry and your company. Uncover what to look for when purchasing last-mile delivery technology.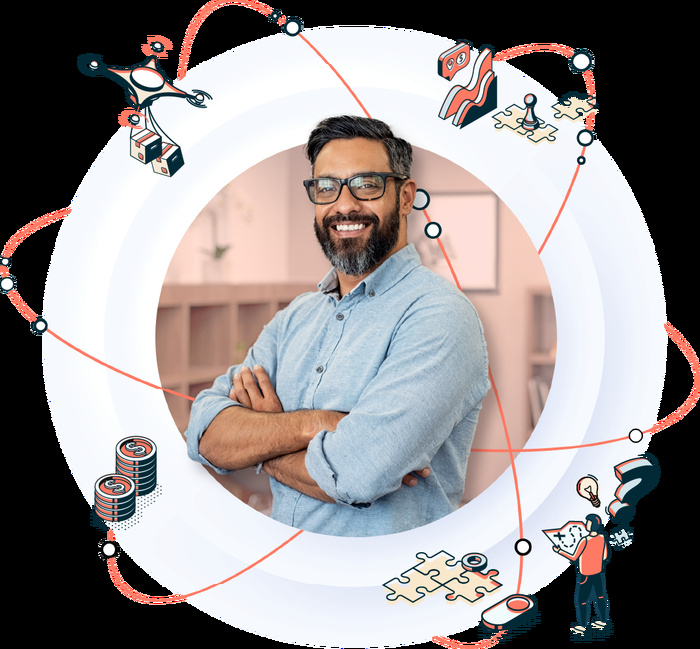 Let's Use Technology to Create Superior Delivery Experiences. And Let's Make it Simple
Want to improve your last-mile deliveries and provide superior delivery experiences but you're unsure if you want to buy last-mile delivery technology or build your own? 
Common barriers to better last-mile deliveries can include poor visibility, inefficient omnichannel fulfillment, poor route optimization and outdated technology.

Define. Measure. Evaluate.
Define your goals
Increase delivery volume, improve consumer experience and reduce last-mile costs.
Measure success
Make deliveries on time, reduce carbon emissions and cost per delivery.
Assess capabilities
Cloud-based, carrier network integrations and AI/ML-based route optimization.
Free Up Time, Empower Your Team
Align
Free up resources and time to focus on core competencies
Compete
Achieve competitive advantages through superior deliveries
Transform
Turn logistics and supply chain functions into profit centers
Industry buyer's guides
Retail Guide: How to Buy Last-mile Delivery Technology
Courier and Logistics Guide: How to Buy Last-mile Delivery Technology
Food & Grocery Guide: How to Buy Last-mile Delivery Technology
Big & Bulky Retail Guide: How to Buy Last-mile Delivery Technology