Top last-mile delivery statistics to consider
Blog
By Komal Puri | October 13, 2022
National Logistics Day is celebrated worldwide on June 28
Let's take a look at 10 compelling stats related to the most important part of modern logistics operations. Last-mile delivery. We hope you find them useful. 
A 36% increase in the number of delivery vehicles is expected in the top 100 cities globally by 2030. This will cause congestion to rise by over 21%, equalling an additional 11 minutes of commute time for each passenger every day.
As the numbers suggest, the last mile is the most critical, complicated aspect of the delivery journey. Reducing your carbon footprint by building efficiency in the emissions-heavy last mile also resonates with today's consumers. Delivering a last-mile experience with tracking pleases consumers will give brands a competitive advantage.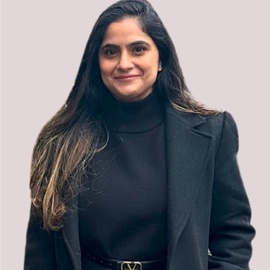 Komal Puri is a seasoned professional in the logistics and supply chain industry. As the Senior Director of Marketing and a subject matter expert at FarEye, she has been instrumental in shaping the industry narrative for the past decade. Her expertise and insights have earned her numerous awards and recognition. Komal's writings reflect her deep understanding of the industry, offering valuable insights and thought leadership.
Komal Puri
Sr. Director of Marketing | FarEye
Related resources
Zalora's Transformation with FarEye for Last-Mile Delivery
Download
Maximizing Black Friday Success: The Critical Role of Scalable and Sustainable Delivery Solutions
Read more
What is Carbon Neutral Shipping? A Comprehensive Guide
Read more