What is shipment visibility? How an advanced shipment visibility platform can help
Blog
By Komal Puri | October 13, 2022
There were times when customers used to patiently wait for their orders to be delivered, and a simple "out for delivery" text made them happy. Today's consumers want more. More tracking. More shipment visibility. More updates and more delivery satisfaction.
However, for businesses poor shipment visibility brings a very different set of challenges. From poor customer experience, inaccurate KPIs to growing transportation risks, lack of real-time visibility into transportation activities makes dents that are not easy to fix, even in the long run.
Shipment visibility means real-time tracking of the shipment, including the hubs it crosses, its transit location and all the other small details. Shipment visibility is a transparent shipping process from collection to end-point delivery.
What is real-time visibility?
Real-time visibility means being aware of ground-level delivery processes at the exact and precise time of its occurrence. Real-time visibility improves the tracking and tracing of shipments across different modes of transportation and geographies. It helps companies plan and forecast, allowing them to adapt instantly to changes and prevent unexpected situations.
Visibility and transparency allow managers to identify areas of concern and prioritize resources, helping them address unforeseen situations and glitches. Real-time data and visibility also help in streamlining processes, identifying patterns and solving many transportation-related problems.
Real-Time Shipment Visibility In Logistics
Real-time shipment visibility has become an integral part of every step of the supply chain process, starting from supplier to warehousing to order fulfillment. Freight visibility and shipment tracking help companies in many ways.
With the growth of e-commerce, the need for quick and same-day delivery has increased. Tracking plays a vital role in short-term delivery to stay relevant in a competitive market.
Real-time tracking helps conserve working capital and improve efficiency and promotes transparency. A study by Gartner found that 50% of leading global companies will invest in real-time freight visibility by 2023. It's a huge step towards improved customer service and third-party logistics services.
Challenges Presented by Poor Shipment Visibility
Tracking and shipment visibility have become crucial, lacking the same can present challenges and endanger demanding delivery operations like same-day and one-hour delivery. Poor freight visibility can have an adverse impact on the supply chain and logistics operations. The impacts can range from diminishing revenue, inefficient delivery processes, poor customer experience and growing transportation risks.

Here are five challenges to watch out for if your tracking platform is failing.
1. Poor Customer Experience
Driven by the need for instant gratification, modern customers are always on the lookout for delivery updates. Keeping them in dark is not an option anymore. Customers insist on being mindful as it helps them to be available for shipment and delivery. A small difference, like real-time tracking, can set you apart from the competition. Savvy businesses are constantly looking for innovative ways to notify customers where their orders are, when will it be delivered, why there are delays and who will be delivering the packages.
2. Inaccurate KPI Benchmarking
Like your platform, your staff needs to be efficient too. Lack of visibility into ground-level delivery operations makes it difficult for delivery managers to manage the fleet and third-party logistics providers performance. Questions like, is a delivery on-time? What's causing delays? Are there any unnecessary diversions? How productive was a particular 3PL? How about adherence to the estimated time of arrival? are left unanswered.
3. Prolonged Delays
Delivery stakeholders require essential information about shipment location, the distance between shipment and the end customer, vehicle or truck breakdown and unnecessary diversions induced by drivers. Prolonged delays also increase transportation risks and become a significant hurdle in achieving perfect-order-index.
4. Increasing Shipping Cost
Lack of shipment tracking risks in excess fuel consumption. Modern logistics visibility tools help businesses mitigate costly diversions and vehicle idling. Poor visibility also risks freight damage and theft. These isolated incidents of inefficiency, when put together, result in losses ranging in thousands of dollars.
5. Growing Transportation Risks
Prolonged delays often lead to bigger threats like theft, damage to goods and pilferage. Cargo theft is a $15 to $35 billion problem in the U.S. every year and less than 20% of stolen cargo is ever recovered. Lack of real-time visibility into fleet movement makes stealing from trucks easier for criminals.
Benefits of Real-Time Freight Visibility Tools in Logistics
Poor supply chain visibility and shipment visibility has its downside. Having a robust and effective freight tracking system will help improve the business cycle and help increase customer loyalty loop.

Here are some ways in which tracking can help:
Cost-Effectiveness
A robust real-time shipment visibility platform will show immediate return-on-investments. Real-time insight in shipment location helps reduce warehousing and inventory costs. The costs of operations also come down owing to increased delivery productivity, optimized fuel consumption, lesser manual dependencies, reduced miles travelled and more.
Boost Customer Experience
Providing customers with live information on delivery progress goes a long way when it comes to battling competition. Push notifications, delivery tracking, online chats and alerts keep customers engaged. Providing delivery visibility to customers also increases first-attempt delivery rates, as the chances of the person staying available for delivery increases multifold.
Risk Mitigation
The supply chain management and logistics business face risks on every step on the way. These risks can be easily mitigated with the help of transportation management and shipment visibility. Inventory shortages can be countered by zeroing in on defaulting suppliers and taking corrective measures.
Help in Regulatory Compliance
Red tape and government regulations have always been a thorn in the path of logistics businesses. The regulations are ever-increasing even in domestic markets. If you deal in foreign freight, then the story is altogether more complicated and needs many more compliances to work around.
In such changing scenarios, having a transparent and real-time supply chain management can come in handy. The visibility helps companies avoid excessive taxes and fines. The shippers must subscribe to real-time visibility to ensure freight safety and analyze the new and coming regulations.
Transportation visibility helps handle the third-party freight safely without the risk of holding up in government warehouses.
Transportation companies need to pay attention to supply chain management and electronic logging of inventory. Having a transparent system which pays attention to transportation visibility will help businesses bring in more customers and profits.
Information is key in the age we are living in. Having information about the shipments and products will convert in the business lifecycle. A poor visibility platform can bring challenges in the form of poor customer experience, prolonged delays, increased risks and increased shipping costs.
Having a robust system of real-time transportation tracking will gain customer loyalty, prove cost-effective, and mitigate risks. Information pertaining to government compliances will help transportation businesses to work with compliances. Tracking will promote insight into future compliances and improve product hold up in government warehouses.
So, in short, adopting real-time transportation visibility is inevitable to stay afloat in today's competitive market. It helps improve customer service and boosts delivery profitability.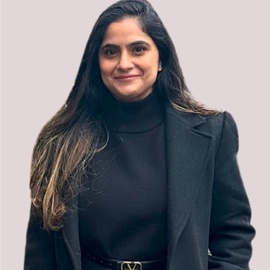 Komal Puri is a seasoned professional in the logistics and supply chain industry. As the Senior Director of Marketing and a subject matter expert at FarEye, she has been instrumental in shaping the industry narrative for the past decade. Her expertise and insights have earned her numerous awards and recognition. Komal's writings reflect her deep understanding of the industry, offering valuable insights and thought leadership.
Komal Puri
Sr. Director of Marketing | FarEye
Related resources
Zalora's Transformation with FarEye for Last-Mile Delivery
Download
Maximizing Black Friday Success: The Critical Role of Scalable and Sustainable Delivery Solutions
Read more
What is Carbon Neutral Shipping? A Comprehensive Guide
Read more