Online food delivery platforms: creating alternatives closer to downloading food
Blog
By Komal Puri | October 13, 2022
There was a popular joke once that was printed on T-shirts. It read - I'll not be happy with technology until I can download food. Well, we are a step closer to achieving that. Joking aside, obviously we cannot literally download food, but with the rapid evolution of online food ordering platforms, the experience has an uncanny similarity.
Let's assume for a minute that we can actually download food. How will it happen? A customer will visit her favorite restaurant's website, glance through the menu and then add a few items to her order list. Then she will confirm her order and make the payment. Once payment is completed the restaurant will immediately trigger a call-to-action saying, "download your food." All she needs to do now is wait for a few minutes until all her items get downloaded and then receive the order from the online food vending machine. Keeping this assumption in mind, let's get back to reality now.
Improving Food Delivery Experience Using Food Delivery Platforms
The ordering part, that includes visiting a restaurant's website, selecting the items on the fly and paying online, remains the same. Now, instead of waiting for the food to get downloaded, you wait for a delivery executive to get you the food. But ordering food is an old practice. For decades we have been calling up nearby restaurants to get food delivered. Then what's the difference? The difference lies in the fact that we can now get food delivered in minutes and not hours. Online platforms are successfully delivering coffee to pizzas in less than 30 minutes that too without customers having to leave their home. The experience is pretty much like downloading food. Even better if you may, as customers can actually see how long it's taking to prepare the food, how it's being delivered and also return an order if she is unsatisfied with the delivery experience or quality of food.
Indeed, we are living in times where the lines between the future and present are blurring. What seemed like a distant reality yesterday is becoming today's truth. The speed of technology evolution has changed the way customers think, behave and react. But unfortunately, restaurants and food outlets who will fail to catch up with these technological advancements will ultimately face serious customer churn and financial losses.
The spike in online food ordering in the last five years is steep. Research highlighted that digital ordering and delivery have grown 300% faster than dine-in traffic since 2014. Also, 60% of restaurant operators say that offering online delivery has generated incremental sales. Pizza chains reported an 18% increase in customer spends from online/mobile orders versus phone orders. All these statistics echo a simple message--dodging the online food ordering phenomenon will not work, and if you are planning to embrace it, it's wise to do so wholeheartedly.
Food joints, restaurants and grocery stores who are already providing online services need to up their ante to secure their position as the preferred online food ordering destination. But competition in this space is fierce. More than price, it's the quality of delivery experience that matters. As much as 34 percent of consumers spend at least $50 per order when ordering food online. That's a good enough spend.
Need for Online Food Delivery Platform
Modern online food delivery platforms can reduce delivery costs. For instance, it can accurately locate customer addresses and generate a single route with multiple delivery stops to optimize the cost incurred per deliver a plethora of benefits that the online food ordering industry can derive by implementing a modern online food delivery platform. To know more about those you can quickly read up our blog on the advantages of advanced supply chain and food logistics software.
FarEye's food delivery platform has helped global food outlets reduce costs, ensure faster deliveries and boost customer happiness scores.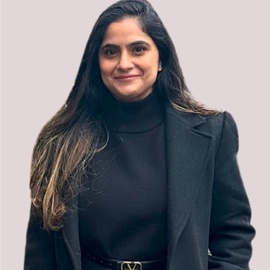 Komal Puri is a seasoned professional in the logistics and supply chain industry. As the Senior Director of Marketing and a subject matter expert at FarEye, she has been instrumental in shaping the industry narrative for the past decade. Her expertise and insights have earned her numerous awards and recognition. Komal's writings reflect her deep understanding of the industry, offering valuable insights and thought leadership.
Komal Puri
Sr. Director of Marketing | FarEye
Related resources
Zalora's Transformation with FarEye for Last-Mile Delivery
Download
Maximizing Black Friday Success: The Critical Role of Scalable and Sustainable Delivery Solutions
Read more
What is Carbon Neutral Shipping? A Comprehensive Guide
Read more