Automated dispatch software to improve delivery planning & customer experience
Blog
By Komal Puri | October 13, 2022
Using automated dispatch software to plan your deliveries eliminates businesses to reduce manual dependencies that are accompanied by traditional dispatching practices. It also helps mitigate delays, human error and reduce investment in executing repeated manual tasks. These factors positively impact customer experience and ensure timely and accurate deliveries.
In the present times, customer experience has evolved as the key differentiator for brands in most industries. The reason is simple. Today, customers don't just buy a product or service, and instead, they buy an experience. And, if that experience is not up to the mark, the best of products and services cannot make up for it.
But what are these customer expectations, and what is the role of logistics in fulfilling them?
According to Gartner, "Customers are influenced by their experience of the supply chain — even in the simplest terms, it's easy to see that a late delivery can disappoint, whereas an expedited delivery can delight."
Additionally, about 85% of marketers in a survey identified delivery as a significant factor driving customer experience, and 56% cited delivery and transportation companies among the top three stakeholders for delivering the best customer experience. Respondents gave the same weight to deliveries on the consumer front as they do to the product's price in their customer experience. About two-thirds remarked that their impression of a company is closely linked to timely deliveries.
Unsurprisingly, the majority of transport and logistics leaders are focusing on improving customer experience. Technology investments in the logistics sector are on the rise, with impetus on automation with systems like automatic dispatch software to expedite deliveries and make the last mile seamless and transparent.


What is automated dispatch?
In general terms, dispatch refers to the procedure of assigning vehicles and goods for efficient deliveries. Traditionally, a dispatcher carried out this process manually with cumbersome spreadsheets or pen and paper. However, in the age of same-day deliveries, a manual dispatch process doesn't any longer make the cut.
Today, shippers are under extreme pressure to reduce costs while optimizing the delivery process at the same time. Heightened customer expectations, increasing competition, and technology advancements have paved the way for automatic dispatch software to address the challenges of complex logistics seamlessly.
Take the example of the trucking industry. It is a known fact that transportation of freight between states isn't an easy task. Efficient truck dispatching requires real-time communication and significant coordination between dispatchers, truck drivers, and customers. For larger fleets, it is impossible to manage multiple tracks on various routes manually. But once you introduce an automated dispatch system, the entire process becomes easy and swift. The software does the heavy lifting by crunching data to automatically schedule deliveries and track your fleet and goods in real-time for complete transparency.
In a nutshell, an automated dispatch system automatically coordinates the movement of goods, people, and services for you. Using machine learning to crunch large datasets, the software makes optimized decisions about vehicle and driver deployment. Modern automated dispatch systems also give you full control over your fleet by analyzing real-time data to reroute vehicles around weather inputs or traffic delays, and resequencing stops to ensure timely deliveries despite changing conditions.
Besides autonomous dispatch and route optimization for daily tasks, fleet dispatch systems powered by machine learning continuously improve performance on future routes. For instance, intelligent dispatch software goes beyond traditional dispatching platforms to understand various aspects of delivery, such as time between stops, driver performance and working hours, fuel efficiency, delivery timing, location, etc. By running prescriptive analytics on this data, the system can plan better for the future by matching vehicles, goods, and locations according to performance and cost-efficiency.
The business impact of shifting from traditional methods to the automated dispatch software include:
Improved fleet utilization
Better fuel efficiency, which reduces overall costs
Reduction in the number of late deliveries
Heightened customer satisfaction and improved user experience
How The Automated Dispatch System Works: An Illustration
Today, it is possible to order almost anything at the touch of the button and expect it to be delivered within a day or even a few hours. However, this ease and convenience of ordering goods for customers come at a cost for logistics – a frantic scramble to locate, pick, pack, assign and deliver items as quickly as possible. The scale of the internet economy also means that each new order must be balanced against existing ones, creating myriad challenges for shippers and delivery partners.
Fortunately, technology like automated dispatch software and route planning apps can help logistics companies overcome many hurdles in the delivery process.
Consider this scenario - Susan, who manages a mid-sized fleet for deliveries, must ensure timely deliveries to multiple locations every day. However, in recent times, she has been receiving many complaints about delayed deliveries - a cause of concern. To address this issue, she runs some reports and finds several reasons for the delays - bad weather, vehicle break down, and unexpected traffic jams being some of them.
Understandably, these factors are out of her control but could there be a possibility of managing timely deliveries around such issues?
Perturbed, on recommendation from a young employee, Susan convinces the board to invest in an automated dispatch software. Soon enough, customer satisfaction rates are high, and she notices a massive reduction in late or missed deliveries. But how did it all happen?
Previously, Susan would use simple manual calculations to assign jobs to drivers. Once they would depart with the goods, she had no visibility into their location. Often, poor network meant she couldn't contact a driver even when a customer had rescheduled a delivery. On their part, drivers often found themselves stuck on inefficient routes to accommodate urgent deliveries.
The introduction of automated dispatch software changed the scenario completely.
Susan no longer needs to be involved in the dispatching or route planning process. The software uses historical and real-time data about location, delivery time, and driver performance to assign routes to every vehicle automatically.
It also provides Susan with full visibility into the fleet through real-time vehicle tracking and notifications. Additionally, the software includes a mobile app that alerts drivers in real-time about upcoming traffic jams and other issues, sharing alternate routes to ensure timely deliveries. Furthermore, it regularly notifies customers of their goods' location, also keeping them informed of potential delays to manage their expectations better.
These functions are driven by machine learning and software-based logic that uses data to optimize fleet performance for both customer service and efficiency. The software suggests the best possible delivery routes and optimal delivery times, based on users' preferences in the past.
Top Challenges Addressed By An Auto Dispatch Service Platform
If you wish to maximize timely and accurate deliveries, you can consider automating your dispatch tracking process with automatic dispatch software that can help you overcome the following challenges -
Eliminating manual dependencies
Prolonged delivery turnaround-time
Poor driver productivity
Lack of visibility over ground-level delivery operations
Inefficient delivery route planning
Diminishing customer experience
Key Capabilities To Look For In Automated Dispatch Software
Consider the following factors to identify the right automated dispatch software for your unique business needs:
1. Dispatching and scheduling automation
Dispatching and scheduling go hand in hand as delivery windows must match with a fleet's real-time capacity. Automated dispatch software can help in two ways -
For deliveries scheduled on specific dates, the system can send an automated message to customers to schedule their exact delivery windows. This will save a lot of time in calling up customers to check their preferred delivery times and plan accordingly. For customers that choose not to schedule online, the software can use past preferences and other data to pick optimal delivery windows and schedule dispatches accordingly.
Logistics providers can use this system to match shippers and consignees based on performance to determine optimal delivery windows and related pricing.
2. Centralized dispatching
Suppose you manage a large fleet across multiple geographies, chances are that you need the ability to dispatch centrally to manage deliveries using both internal and external fleets efficiently.
To enable this, some fleet dispatch software solutions integrate customized permissions that give you complete visibility of all the drivers and the routes assigned to them, in addition to dispatching tools for managing upcoming and active routes. You also get access to a unified dashboard for managing both internal and external fleets from a single source.
3. Automatic route planning & optimization
Automatic route planning and optimization using data-based insights can help you fulfil more deliveries in a single run while also lowering costs by taking into account factors like distance, delivery timing, customer preferences, and driver and fuel efficiency on various routes.
If you are running larger vehicles like trucks to manage over-sized deliveries, the software you choose must also consider loading and unloading times. Even the choice of vehicle and time taken for delivery will depend on consignee preferences and whether there is a dedicated space for loading/unloading or not.
Route optimization also includes the process of order batching. Automated dispatch software can identify orders in the same delivery windows in nearby locations and group them to reduce delivery costs.
4. Customized dispatching
Different businesses have different requirements that determine their choice of dispatch solutions. For example, a furniture retailer might prefer to dispatch with fleets already delivering in the same area to reduce costs. Some businesses might require fleets that meet specific regulatory requirements for delivery. For restaurants, speed and pricing are often paramount.
For businesses managing multiple fleets, it is necessary to have an automated dispatch software that can take decisions based on unique considerations like time to delivery, driver costs and skill, vehicle volume and capacity, and other advanced requirements like regulatory compliance.
5. System interoperability
Suppose your business is already running software like TMS, WMS, or OMS to optimize operations, you can choose an automated dispatch software that can integrate with your existing systems to build custom functionalities for greater control and visibility.
6. Flexible delivery workflows
A customer may be unavailable to accept delivery and chooses to change the time or place of delivery or even cancel the order. To accommodate these changes, it is necessary to have flexible delivery workflows that increase customer satisfaction. Some advanced dispatch systems provide you with easy-to-use drag and drop workflows that let you modify delivery schedules on-the-fly and keep everybody notified in real-time.
7. Automatic alerts & notifications
Vehicle breakdowns, traffic jams, weather interruptions – exceptions are a possibility, which is why dispatchers need complete visibility into the fleet and inventory to take necessary actions when required. To achieve this, you must look for a dispatch system that supports automated exception flows that trigger pre-determined processes and notify the right people when something unexpected happens.
So, if there's a vehicle breakdown, the service team must be automatically alerted about the truck's location while the customer must be notified of a potential delay.
8. Crowdsourced deliveries
Scalability and customization are pre-requisites for any good software, and it holds true for automated dispatch software as well. For instance, as your delivery services expand, you may engage additional drivers or choose a crowdsourcing model. In this case, your dispatching software must be equipped to quickly onboard new drivers through seamless registration, document uploads, and real-time visibility into driver status.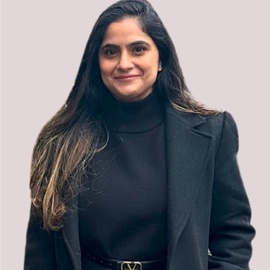 Komal Puri is a seasoned professional in the logistics and supply chain industry. As the Senior Director of Marketing and a subject matter expert at FarEye, she has been instrumental in shaping the industry narrative for the past decade. Her expertise and insights have earned her numerous awards and recognition. Komal's writings reflect her deep understanding of the industry, offering valuable insights and thought leadership.
Komal Puri
Sr. Director of Marketing | FarEye
Related resources
Zalora's Transformation with FarEye for Last-Mile Delivery
Download
Maximizing Black Friday Success: The Critical Role of Scalable and Sustainable Delivery Solutions
Read more
What is Carbon Neutral Shipping? A Comprehensive Guide
Read more