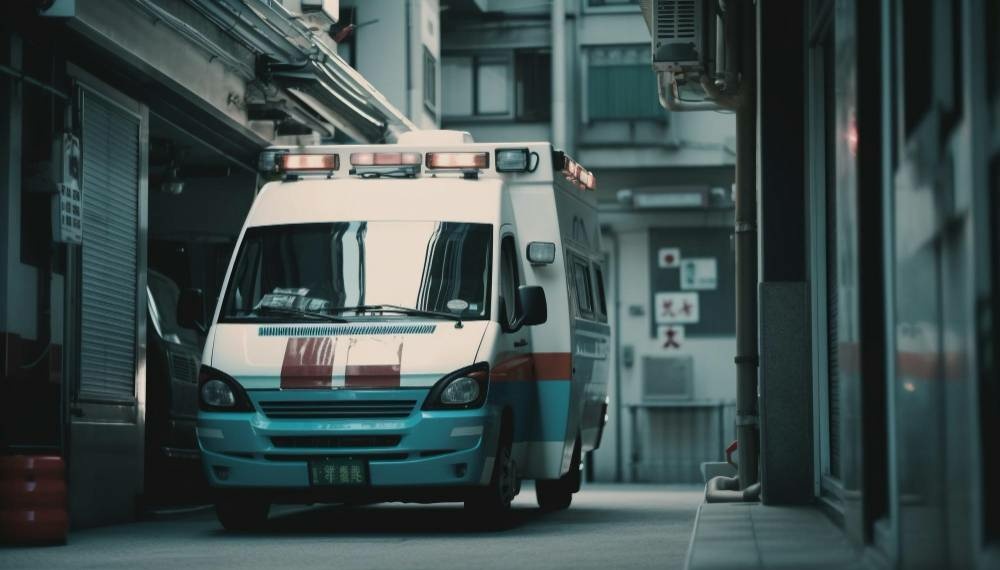 Top 8 Courier Tracking Software: Streamlining Delivery Operations
Top Picks for Courier Tracking Software in 2023
Optimize your route planning with FarEye's advanced algorithms and machine learning. Streamline operations with efficient and adaptable routing solutions.
Route
What is Truck Route Planning? Optimize Routes and Boost Productivity with Truck Route Planner
Read
By Komal Puri | July 20, 2023
In today's fast-paced world, efficient courier services are a critical component of various industries, from e-commerce to healthcare and beyond. Managing a successful courier business requires more than just a fleet of vehicles; it demands precision, real-time tracking, and robust communication with both drivers and customers. This is where courier tracking software steps in as an indispensable tool for modern courier companies.
The market for courier tracking software is vast, and navigating through numerous options can be overwhelming. With software review sites offering an array of choices, how do you identify the right solution for your courier business? This extensive guide seeks to streamline your decision-making process by highlighting the top 8 courier tracking software choices, tailored to various business models and requirements.
Whether you're focused on on-demand deliveries or batched deliveries with route optimization, there's a software solution tailored to your specific requirements. We'll delve into the essential features that all courier software should offer and explore optional functionalities that might suit your business model. Moreover, we'll introduce FarEye as the best alternative, highlighting its unique advantages in the courier tracking software landscape.
Let's embark on a journey to discover the best tools for optimizing your courier business, enhancing customer satisfaction, and ultimately, boosting your bottom line.

What is Courier Tracking Software?
Courier tracking software represents a specialized tool engineered to enhance the efficiency of courier and delivery businesses' operations. It provides features and functionalities that enable businesses to manage their fleets, track deliveries in real-time, communicate with drivers and customers, and optimize delivery routes. In essence, it serves as the central nervous system of a courier operation, ensuring smooth and efficient processes from order creation to final delivery.
Courier tracking software has become increasingly essential in the modern business landscape due to several factors:

Rising Customer Expectations: In an era of instant gratification, customers now anticipate swift, precise, and transparent delivery services. Courier tracking software plays a pivotal role in meeting these expectations by furnishing real-time insights into delivery statuses and locations.
Cost Optimization: Moreover, it facilitates cost optimization through efficient route planning and delivery management, ultimately leading to reductions in fuel consumption, labor expenses, and vehicle wear and tear.
Competitive Advantage: To stay ahead in a competitive market, courier companies need to differentiate themselves through superior service. Courier tracking software empowers businesses to provide timely updates, accurate delivery estimates, and proof of delivery, enhancing the overall customer experience.

Data-Driven Decision-Making: This software generates valuable data and analytics, empowering businesses to make informed decisions, pinpoint areas for enhancement, and adapt to the ever-changing dynamics of the market.
Why You Need Courier Tracking Software
Now that we understand what courier tracking software is, let's explore why your courier business needs it. The need for such software is driven by the challenges and demands of the modern courier industry:

Efficiency and Productivity: Courier tracking software streamlines numerous manual tasks, including route planning and order allocation. This automation not only saves time but also minimizes the potential for errors, guaranteeing that drivers are assigned the most efficient routes.

Real-Time Visibility: Both dispatchers and customers can easily track the real-time location and status of shipments. This transparency not only elevates the overall customer experience but also diminishes the frustration stemming from uncertainty.

Cost Savings: Effective inventory management plays a crucial role in determining delivery lead time, allowing businesses to meet customer expectations consistently. Furthermore, the optimization of routes and the reduction in fuel consumption result in substantial cost savings over the long term.

Competitive Edge: In a crowded market, providing accurate delivery estimates, real-time updates, and proof of delivery can set your business apart and build trust with customers.

Scalability: As your courier business grows, the software can accommodate your expanding fleet and increased order volume, ensuring that you can continue to provide top-notch service.
Now that we've established the importance of courier tracking software, let's dive into the top features that all such software should offer.
Top Features that All Courier Software Should Offer
Regardless of the specific needs of your courier business, there are certain features that every courier tracking software should provide to ensure efficient operations and excellent customer service. These features serve as the foundation of a reliable courier management system:
1. Real-Time Driver Tracking: Knowing the precise location of your vehicles in real-time, without drivers needing to call in, is essential for efficient delivery scheduling. It allows dispatchers to make informed decisions and respond promptly to unexpected events or delays.
2. Customer Notifications: Today's customers expect to know when their delivery will arrive, often within a 60-minute window or less. Courier tracking software should enable businesses to provide timely notifications, including updated estimated times of arrival (ETAs) in case of delays. Delivering a great customer experience is a competitive advantage.
3. Proof of Delivery: To ensure accountability and customer satisfaction, courier software should offer features for capturing proof of delivery. Common methods include digital signatures and photographs, which serve as evidence that the package was delivered to the customer in good condition.
4. Reporting: End-of-shift or end-of-day reports are essential for billing, payroll management, and performance analysis. Detailed reports provide valuable insights into your courier operation's efficiency and help identify areas for improvement.
5. Route Optimization (For Batched Deliveries): If your courier business focuses on batched deliveries, route optimization is critical. Efficient routes maximize the number of deliveries per route, reducing fuel costs and improving profitability.
In the next section, we'll explore optional courier software features that may be relevant to your specific business model and needs.

Optional Courier Software Features
While the core features mentioned above are essential for all courier tracking software, additional functionalities can enhance your courier management system further. The need for these optional features largely depends on your business model and existing software solutions. Here are some optional features to consider:
1. Order Taking: If your courier business requires order management, look for software that includes order-taking capabilities. This feature allows you to accept, process, and track orders seamlessly within the software.
2. Label Printing: For businesses that handle high volumes of packages, integrated label printing can streamline the shipping process. It enables you to generate shipping labels and barcode labels directly from the software.
3. Customer Management: Customer relationship management tools within the software help you organize and manage customer information. This can be particularly useful for businesses with a large client base.
4. Barcode Scanning: Barcode scanning capabilities can improve package tracking accuracy. Drivers can scan barcodes on packages, linking them to delivery orders and providing real-time updates.
5. Billing and Invoicing: Certain courier software solutions come equipped with integrated billing and invoicing functionalities. These simplify financial management by automating billing processes and generating invoices for customers.
6. Route Optimization: While route optimization is essential for batched deliveries, it's worth noting that not all courier software includes this feature. If route optimization is paramount for your business, it's imperative to verify that the software you select provides robust routing capabilities.
7. Third-Party Integrations: Depending on your existing software stack, you may want your courier management system to integrate with other tools you use, such as accounting software or customer relationship management (CRM) systems.
Maintaining a balance is crucial when contemplating optional features. Introducing an excessive number of features can escalate both the cost and complexity of your software solution. On the other hand, choosing a system that lacks necessary functionalities may require additional software integration, which can lead to inefficiencies.

Best Courier Software for Batched Deliveries
Now that we've covered the fundamental aspects of courier tracking software, let's dive into the top software options for batched deliveries. Batched deliveries involve grouping multiple orders into a single route, optimizing delivery efficiency. The right software can significantly impact your courier business's profitability by reducing fuel costs and improving route planning.

1. FarEye: The Best Overall
Courier software serves as an indispensable resource for small businesses seeking to optimize their shipping and delivery processes. The appropriate software can automatize courier scheduling, track shipments, dispatch delivery notifications, and facilitate partnerships with third-party carriers. Moreover, robust courier software can efficiently handle route planning and optimization, reducing dependence on external courier services. By meticulously planning and organizing routes, businesses can save valuable time, resources, and capital essential for growth.

Route Optimization and Beyond: FarEye offers robust route optimization capabilities, ensuring that your deliveries are as efficient as possible. It doesn't stop at routing; it covers various aspects of operations and communication, including fleet maintenance, route planning, fuel management, and real-time vehicle diagnostics.
Scalable Solution: FarEye is designed to grow with your business.Whether you are a burgeoning startup or a well-established enterprise, FarEye's scalability guarantees its ability to accommodate your growing fleet and increasing order volume.
Real-Time Visibility: FarEye offers real-time tracking and communication capabilities, empowering businesses to furnish customers with precise delivery estimates and updates. This transparency not only enhances customer satisfaction but also fosters trust.
Predictive Analytics: FarEye harnesses predictive analytics to deliver precise delivery time estimates and proactively address issues. This ensures that your deliveries consistently stay on course and meet customer expectations.
Suitable for All Sizes and Industries: FarEye caters to businesses of all sizes looking for advanced features and real-time visibility. Whether you're in e-commerce, healthcare, or any other industry that relies on courier services, FarEye can adapt to your needs.
In the competitive landscape of courier tracking software, FarEye offers a comprehensive and scalable solution that encompasses route optimization, real-time tracking, predictive analytics, and more. By utilizing this solution, courier businesses can achieve operational streamlining, elevate customer satisfaction, and boost overall efficiency.

2. Routific: Good for Route Optimization and advanced planning
Cost per Delivery: The most crucial metric for any courier business.

Route Optimization: Smart algorithms for efficient route planning.

Driver Acceptability: Routes that make sense to drivers.

User-Friendly: Easy-to-use interface with excellent support.
Routific is an excellent choice for next-day courier services that plan routes in advance. It excels in route optimization, with routes shorter than or similar to competitors for the same set of stops. This reduction in distance driven per day can result in significant gross margin improvements.

3. Workwave: Best for Reloading at a Depot and Barcode Scanning
Barcode Scanning: Efficient tracking of packages.

Depot Reloading: Drivers can reload at a depot for multiple deliveries.

Feature-Rich: Offers a range of features but may have usability challenges.
Workwave is a good option if you need barcode scanning and the ability for drivers to reload at a depot. However, some users have reported challenges with usability and geocoding accuracy.

4. OptimoRoute: Best for Depot Reloading
Depot Reloading: Schedule reloading at a depot.

Fast Route Optimization: Quick optimization of routes.

Breadcrumb Feature: Track vehicle movements for route comparison.
OptimoRoute offers advanced routing functionality, making it suitable for businesses that rely on depot reloading. It's user-friendly, although some advanced features may require some time to master.

5. Route4Me: Best for Customization
Customization: Easily add custom features.
Route Efficiency: Routes may be less efficient compared to competitors.
Add-Ons: Marketplace of add-on features.
Route4Me is known for its customization options and marketplace of add-ons. However, its route efficiency may lag behind some competitors.

6. Onfleet: Best for Mid-Market Sized Organizations
Auto-Assign Feature: Enables fast turnaround times for on-demand services.

Live Chat: Dispatchers and drivers appreciate the live chat option.

Usability Challenges: The interface lacks real-time route visualization and timeline view.
Onfleet excels in serving mid-market and enterprise-level on-demand courier businesses.Its automatic assignment feature guarantees swift service, while the live chat option enhances communication capabilities. However, the route planning functions may pose challenges for some users.

7. OnTime 360: Best for All-in-One Courier Management
All-in-One Solution: Comprehensive suite, including order taking, label printing, barcode scanning, and more.
Ease of Use: Users appreciate its user-friendly interface.
Limitations: Basic routing functionality, and advanced route optimization requires extra credits.
OnTime 360 stands out as the only solution on this list that offers a complete package, from order management to label printing and billing. It's user-friendly, but its routing functionality may not match the efficiency of specialized routing software.

8. Track-POD: Best for Small Businesses
Value for Money: Users rate it highly for its affordability and value.
Route Visibility: Offers route visibility, notifications, live tracking, and proof of delivery.
Usability Challenges: Users report difficulty in editing routes and driver app confusion.
Track-POD is an integrated solution that suits smaller courier delivery companies looking for on-demand dispatch features. It offers features like route visibility, notifications, and proof of delivery. However, users mention some usability challenges.

In this two-part exploration of the top courier tracking software options, we've covered a wide range of features and functionalities that cater to different business models and needs. From essential features like real-time tracking and customer notifications to optional functionalities like route optimization and order management, the right courier software can significantly impact your business's efficiency and customer satisfaction.
As you consider the best software for your courier business, remember that your choice should align with your specific requirements and growth plans. Whether you opt for specialized software for batched deliveries or prioritize on-demand dispatching, the goal remains the same: to provide exceptional service that sets your courier business apart in a competitive market.
With FarEye you have a comprehensive solution that combines route optimization, real-time visibility, scalability, and predictive analytics. It's a valuable tool for modern courier businesses looking to thrive in a fast-paced and customer-centric environment.

About the author:
Komal Puri is a seasoned professional in the logistics and supply chain industry. As the Senior Director of Marketing and a subject matter expert at FarEye, she has been instrumental in shaping the industry narrative for the past decade. Her expertise and insights have earned her numerous awards and recognition. Komal's writings reflect her deep understanding of the industry, offering valuable insights and thought leadership.