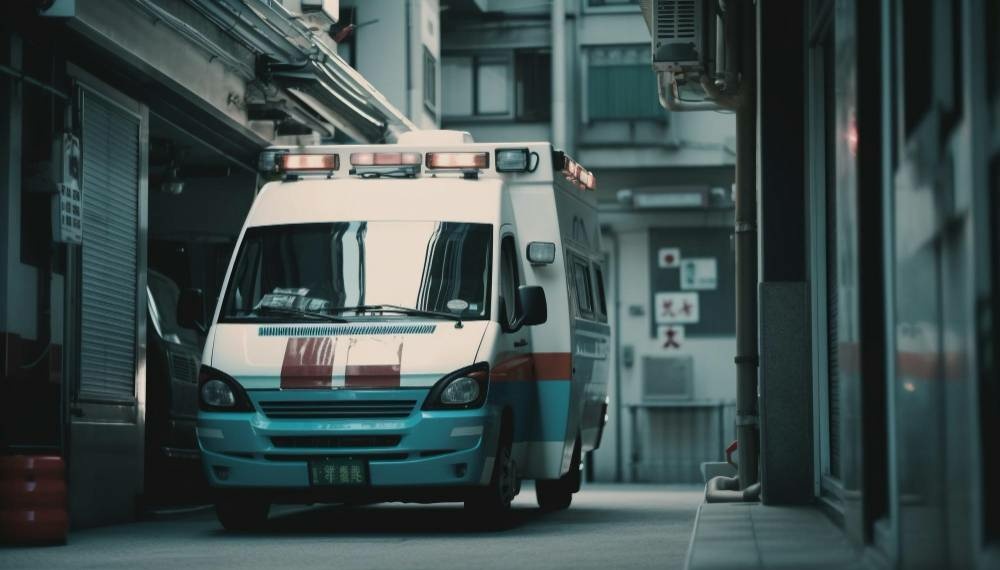 The 11 Best Courier Dispatch Software to Consider in 2023
Top Picks for Courier Dispatch Software in 2023
Optimize your route planning with FarEye's advanced algorithms and machine learning. Streamline operations with efficient and adaptable routing solutions.
Route
What is Truck Route Planning? Optimize Routes and Boost Productivity with Truck Route Planner
Read
By Komal Puri | July 20, 2023
In the rapid-paced realm of parcel and delivery enterprises, operational efficiency takes center stage. Courier dispatch software serves as the backbone of these operations, providing a comprehensive solution for managing every aspect of the delivery process, from tracking to inventory management and invoicing. In this comprehensive guide, we will explore the top ten courier dispatch software solutions specifically designed for small businesses. Our goal is to provide you with the insights and information necessary to make well-informed decisions and optimize your delivery processes.
What is Courier Dispatch Software?
Courier dispatch software is the digital engine that powers the modern logistics and delivery industry. Its purpose is to simplify and optimize the complete dispatch, management, and tracking procedure for deliveries. This software is the bridge between businesses and their customers, ensuring that parcels, goods, and services reach their intended destinations efficiently.

Key Features and Benefits
At its core, courier dispatch software automates route planning and optimization, enabling businesses to allocate deliveries to the right drivers while considering factors like traffic, delivery windows, and real-time conditions. It also provides visibility into the entire delivery chain, from order creation to successful delivery, offering valuable insights for operational improvements.
Courier dispatch software boasts a range of key features that significantly benefit small businesses in the delivery sector. A few of these functionalities encompass real-time delivery tracking, route optimization, proof of delivery, and automated scheduling.

The benefits are manifold: reduced operational costs, improved customer satisfaction through accurate delivery estimates, optimized delivery routes that save time and fuel, and enhanced transparency throughout the delivery process. With courier dispatch software, small businesses can compete effectively in the highly competitive delivery market by providing reliable and efficient services to their customers.
FarEye: The Ultimate Courier Dispatch Solution
FarEye Overview:
FarEye stands out as the ultimate courier dispatch software solution, offering small businesses a comprehensive platform to supercharge their delivery operations. It goes beyond basic features, delivering advanced capabilities to streamline your entire logistics chain.

FarEye's intuitive interface ensures ease of use while providing powerful automation for route planning and optimization. With FarEye, your business can allocate deliveries to drivers seamlessly, saving valuable time and resources. Furthermore, it provides real-time transparency into your delivery ecosystem, ensuring that you can monitor every stage of the process, from order inception to successful delivery. FarEye's analytics tools provide data-driven insights to enhance operational efficiency.

Efficiency and Automation:
FarEye's automation capabilities take the complexity out of dispatching by automating route planning and optimization. This means you can trust FarEye to make the most efficient decisions, taking into account variables like traffic and delivery windows. As a result, your business can operate on autopilot, allowing you to focus on strategic growth rather than manual planning.

The real-time tracking and visibility offered by FarEye not only enhance customer satisfaction but also enable you to make informed decisions based on real-time data. You will have precise knowledge of your drivers' whereabouts, the tasks that are accomplished, those currently in progress, and any matters demanding immediate attention. This level of control and transparency empowers your business to run more efficiently and deliver exceptional service to your customers. FarEye is the key to achieving excellence in your delivery operations.
Other Top Courier Dispatch Software
1. Detrack
Advantages:
Intuitive software
Verification of deliveries
Empowers customers to trace their own shipments
Drawbacks:
Elementary route enhancement
Detrack stands out as an exceptional courier software solution tailored for small-scale enterprises. It furnishes a user-friendly interface, enabling efficient courier tracking even when you're away from the field. Customers, too, benefit from the ability to monitor and trace their shipments through Detrack, reducing the need for laborious manual updates and fostering contented customers. Electronic Proof of Delivery is seamlessly integrated within Detrack, ensuring top-tier security.
2. Deliforce
Strengths:
Seamlessly streamlines business operations
Elevates logistics efficiency
Advanced dispatching capabilities
Real-time tracking and alerts
Weaknesses:
Potential for enhanced reporting features
Limited dashboard color customization
Deliforce emerges as a potent courier service, especially adept at handling last-mile deliveries. It proves invaluable for enterprises and operations seeking optimized logistics delivery to augment productivity and spur growth. With Deliforce, you can automate optimization, dispatching, and delivery processes, granting you more time to attract additional clients and expand your business horizon. Deliforce also provides comprehensive delivery reports and data analytics tools.
3. Track-POD
Pros:
Sophisticated map-based route planning
Furnishes Proof of Delivery with each order
Offers valuable courier tracking data and analytics
Customizable safety checklists
Cons:
Inflexible route editing once initiated
True to its name, Track-POD courier software excels by providing comprehensive Proof of Delivery (POD) with each order. This pivotal feature aids in minimizing cumbersome paperwork, curbing counterfeit delivery attempts, and thwarting delivery delays. Moreover, Track-POD efficiently tracks your couriers' current locations, delivering dynamic Estimated Time of Arrivals (ETAs) to your customers via an intuitive web dashboard or mobile app. It's important to note that once a route has commenced, it can no longer be altered.
4. Shippo
Strengths:
Ideal for small businesses employing popular e-commerce platforms
User-friendly interface
Facilitates direct printing of shipping labels
Weaknesses:
Lacks route optimization
Absence of driver scheduling
Shippo sets itself apart by effortlessly integrating with well-known e-commerce platforms like Etsy, Shopify, and GoDaddy. Its interface, known for its user-friendliness and intuitiveness, guarantees a smooth and trouble-free experience. However, it's important to note that Shippo lacks route optimization features and the capability to schedule deliveries for your drivers. Instead, it partners with accredited courier services like USPS, FedEx, or Couriers Please, providing significant discounts of up to 90 percent. This allows you to conveniently arrange for your selected courier to pick up packages at your specified time.
5. PingDelivery
Pros:
Remarkable value for the price
Outstanding customer service
Establishes connections within an expanding network
Cons:
Absence of route optimization
PingDelivery shines as a highly efficient courier software, with a special focus on inventory and warehouse management. This versatile platform automates delivery processes and provides valuable data analytics to pinpoint areas in need of improvement within your business. What's more, PingDelivery offers customization tailored to your business needs. Simply engage with their highly responsive technical support team to integrate functions that align with your business objectives. Additionally, PingDelivery facilitates partnering with a global network of delivery partners, including Asia, Africa, and Latin America.
6. ShipStation
Pros:
User-friendly interface
Outstanding mobile application
Seamless integration with multiple sales channels
Cons:
Not ideal for larger businesses
Customer support may be less responsive
ShipStation stands out as a highly acclaimed web-based shipping solution designed specifically for small businesses. It simplifies the order fulfillment process and offers seamless integration with a diverse range of shopping cart platforms, including eBay, Shopify, and Etsy. This software equips you with order and inventory management features that promote efficient shipping operations. You can manage orders efficiently and access competitive rates through their partner courier services.
7. OptimoRoute
Advantages:
Offers SMS and email notifications
Advanced scheduling capabilities
Real-time tracking and dynamic ETAs
Drawbacks:
Proof of delivery exclusive to PRO plan
Slightly higher cost
OptimoRoute focuses extensively on route and schedule optimization, making it an excellent choice for small businesses seeking to enhance their workforce schedules for expanded order fulfillment. This driver-centric software enables schedule adjustments even while your drivers are actively conducting deliveries. Furthermore, OptimoRoute saves you valuable time by enabling you to plan schedules up to five weeks in advance, provided you have the necessary data.
8. Tookan
Pros:
Customizable to suit your specific needs
Exceptional customer service
Customers receive SMS/email updates
Cons:
Not recommended for larger businesses
May have a higher battery consumption rate
Tookan is a potent courier software that facilitates seamless communication between couriers and transport managers.It provides you with the capability to oversee, create, and automate schedules for your workforce, all while optimizing routes according to workload and availability. Administrators gain real-time visibility into ongoing operations, even without being in the field. Furthermore, customers have the ability to monitor the real-time status of their orders through dynamic Estimated Time of Arrivals (ETAs).
9. Onfleet
Pros:
Offers in-depth analytics for individual couriers
Real-time courier tracking
Dynamic ETAs for customer convenience
Sends SMS and email updates to customers
Cons:
Limited customization options for Proof of Delivery
Slightly elevated cost
Onfleet stands as one of the most sought-after courier software solutions, offering extensive route optimization features, including load optimization and traffic management. This software includes a built-in Proof of Delivery system, reducing paperwork and enhancing security. Customers remain informed about their orders through dynamic ETAs and email/SMS notifications.
Further Courier Dispatch Solutions
Stay tuned for the next section of our guide, where we'll delve deeper into additional courier dispatch solutions to assist you in selecting the most suitable option for your enterprise
1. Why Should Small Businesses Embrace Courier Software?
Small businesses should embrace courier software to streamline their entire delivery process, from selecting the most suitable technician for the job to ensuring successful order delivery.
2. How Do You Determine the Optimal Courier Software for Small Businesses?
Before selecting courier software, it is crucial to assess your business needs. Assess the functionalities and pricing structures of the available services to identify the most suitable match for your business model.

Courier software serves as an indispensable resource for small businesses seeking to optimize their shipping and delivery processes. The appropriate software can automatize courier scheduling, track shipments, dispatch delivery notifications, and facilitate partnerships with third-party carriers. Moreover, robust courier software can efficiently handle route planning and optimization, reducing dependence on external courier services. By meticulously planning and organizing routes, businesses can save valuable time, resources, and capital essential for growth.

About the author:
Komal Puri is a seasoned professional in the logistics and supply chain industry. As the Senior Director of Marketing and a subject matter expert at FarEye, she has been instrumental in shaping the industry narrative for the past decade. Her expertise and insights have earned her numerous awards and recognition. Komal's writings reflect her deep understanding of the industry, offering valuable insights and thought leadership.