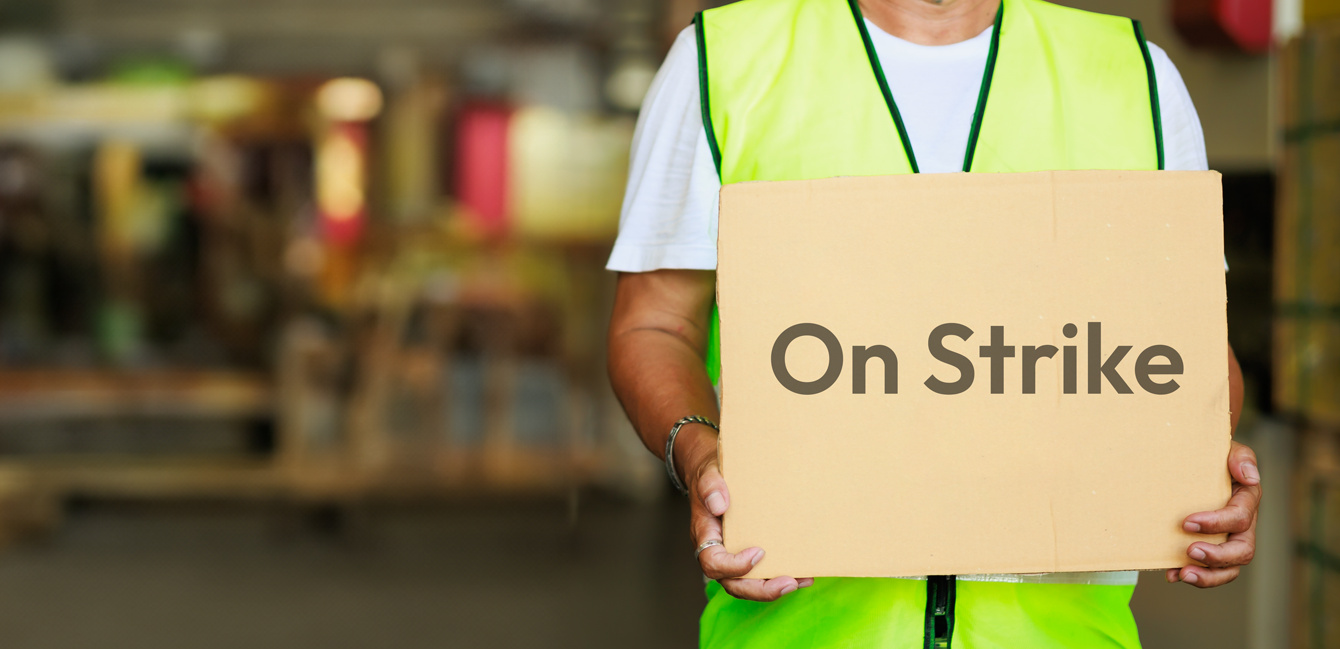 Stay Ahead of Delivery Disruptions
Choose Multi-Carrier Shipping Strategy to Boost Your Business Resilience
Shipping Strike: Is Your Business Ready to Adapt and Thrive?
When the most trusted package delivery companies go on strike, is your business ready to handle the chaos? Rather than relying solely on a single shipping provider, you need a diversified approach by utilizing various carriers based on factors such as cost, delivery speed, geographic coverage, and the type of products being shipped. Such a strategy will help you optimize shipping operations, reduce costs, and improve customer satisfaction, even during the most challenging situations.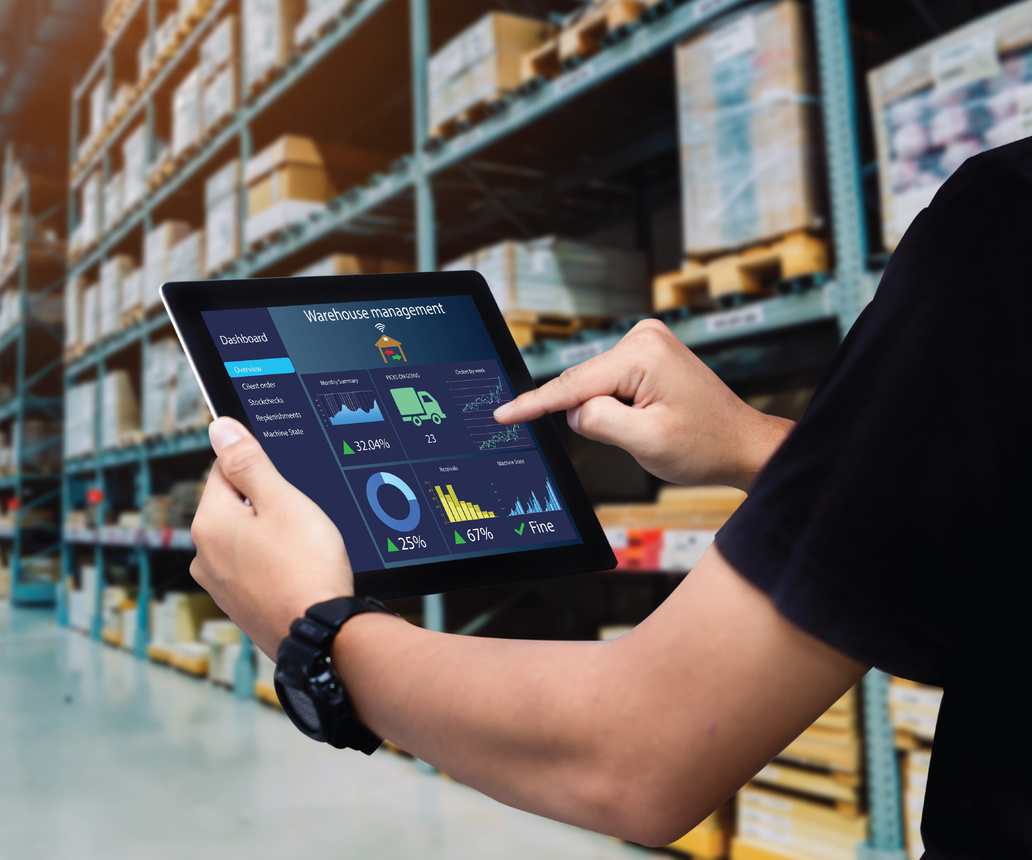 How FarEye Can Help Your Company Overcome Delivery Challenges
Seamlessly adapt to changing situations with FarEye's AI driven platform: Choose carriers dynamically and ensure on-time deliveries with ease. Compare rates and transit times simultaneously for effortless decision-making.
Unmatched Carrier Network: Access a global carrier network of 1000+ couriers, parcel, express carriers, 30k long haul carriers, 2M+ riders, and other trusted carriers for smooth deliveries even during disruptions.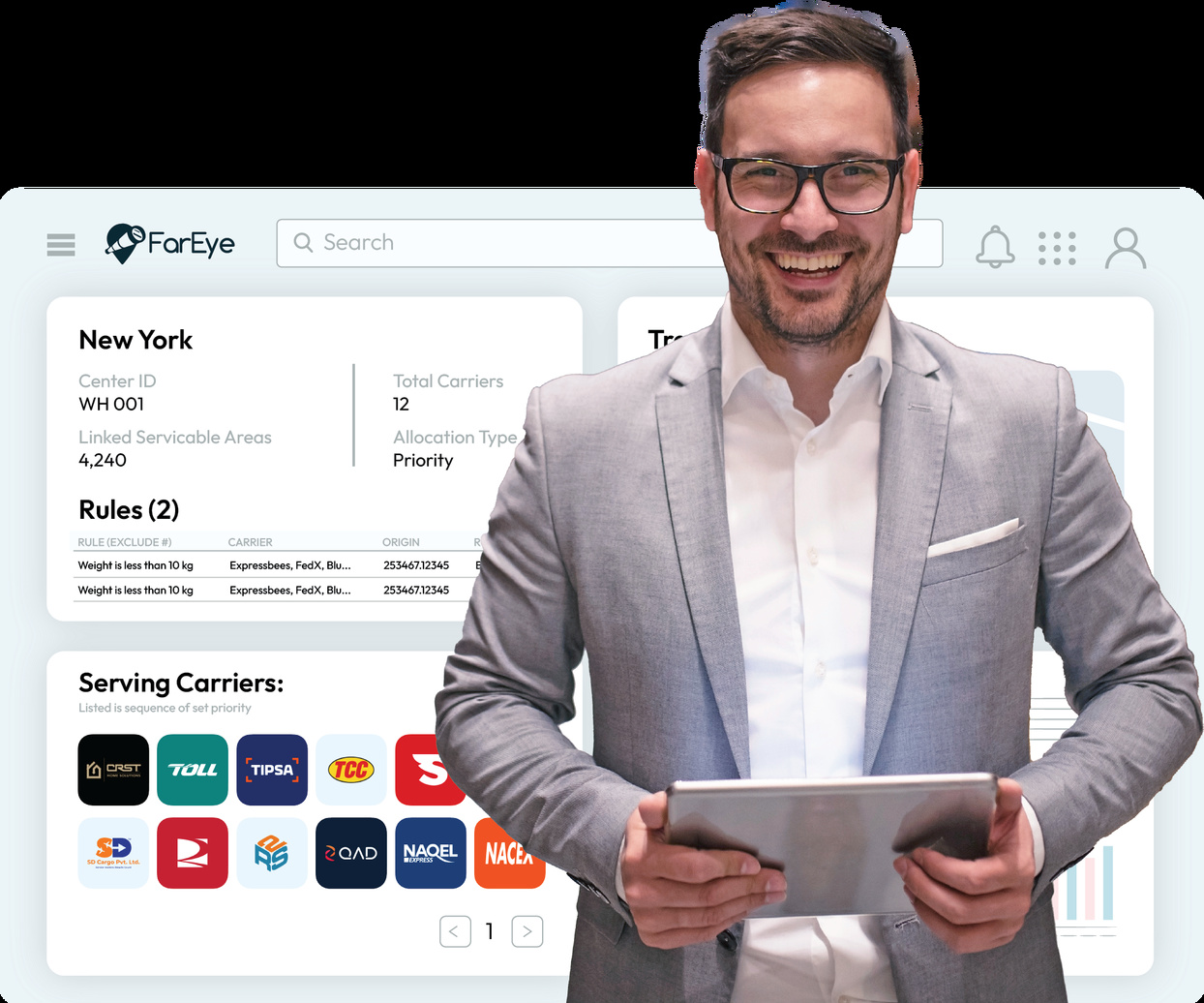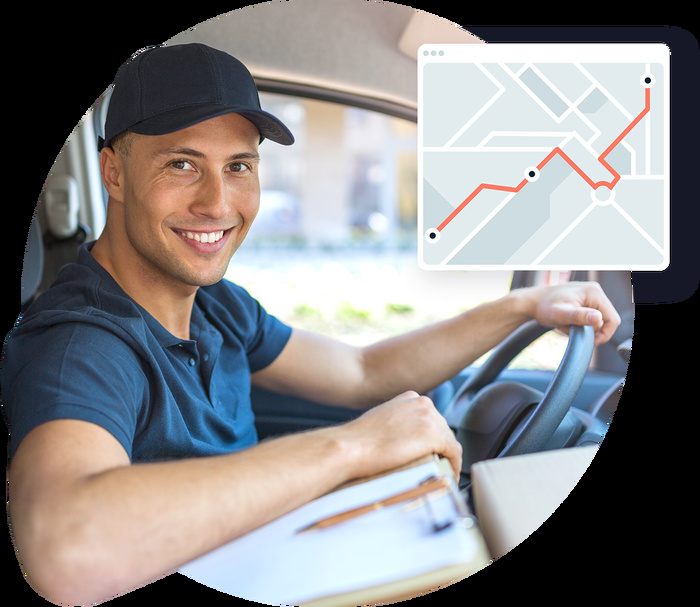 Real-time tracking and Visibility: Stay in control of your shipments and monitor your packages, identify potential delays, and proactively communicate with customers to manage expectations and enhance customer experience.
Data security and Compliance: Your data security is our top priority and we comply with the highest industry standards to safeguard your data and ensure a safe logistics experience.
FarEye's Ship Product Offerings
Allocate
Automate Carrier Selection for Optimal Utilization Based on Predetermined Criteria.
Expand
Easily Build and Manage a Carrier Network with Plug-and-Play Integrations for Global Delivery Reach.
Checkout
Provide Customers with Flexible Delivery Options for a Great Experience.
Print
Quick Shipping Label Printing to Reduce Warehouse Processing Times.
Act Now and Secure your Deliveries
Don't let delivery disruptions take your by surprise and derail your deliveries.