A Complete Guide to LTL Shipping
Blog
By FarEye | July 7, 2023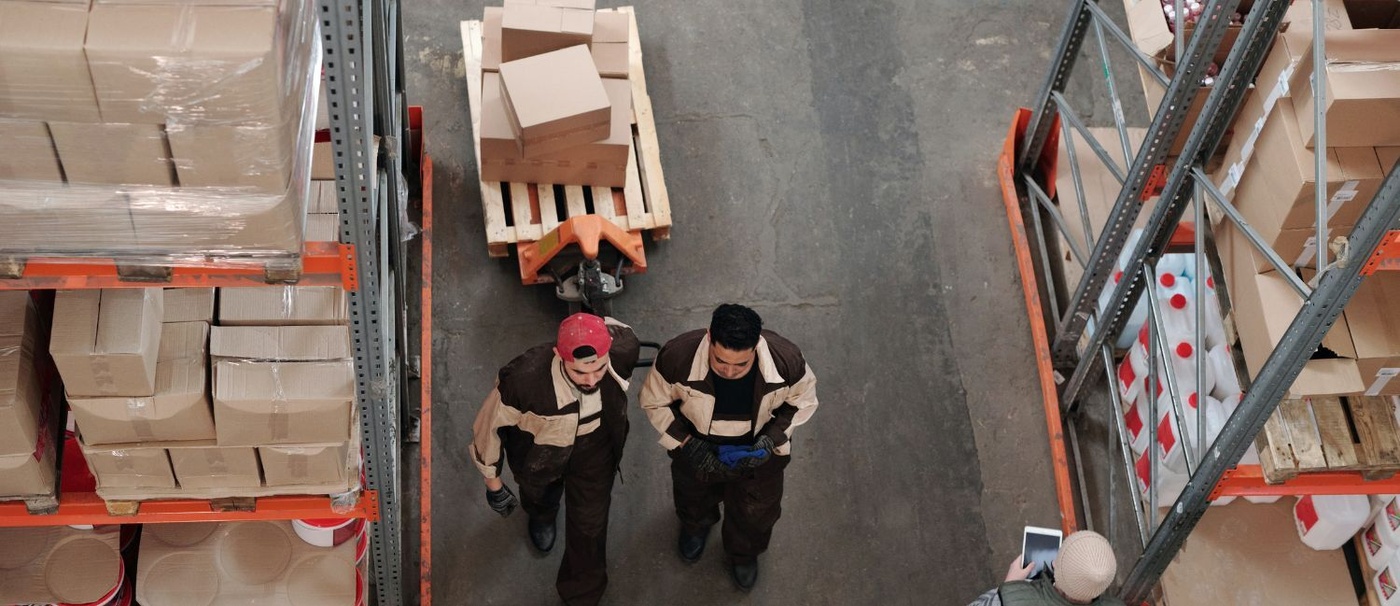 In the world of logistics, finding the most efficient and cost-effective shipping solution for your business is crucial. One popular option that offers both affordability and flexibility is Less Than Truckload (LTL) shipping.
Less Than Truckload (LTL) shipping is a logistics approach utilized for transporting small freight shipments that do not necessitate a full truckload capacity. Instead of using an entire trailer, it consolidates multiple smaller shipments from different shippers into a single truck.
This allows businesses to share the cost of transportation, making it a cost-effective solution for small to medium-sized shipments.

It involves several key steps. Firstly, shippers package their goods and prepare them for transportation. The shipments are then picked up by the carrier, who collects and consolidates multiple shipments at a local terminal.
Once the trailer is filled, it is transported to a hub terminal, where the freight is sorted and redistributed onto outbound trucks headed to their respective destinations. Finally, the shipments are delivered to the consignees, with each shipment's final leg often involving multiple stops for efficient distribution.

Key Benefits of LTL Shipping
Cost Savings: It allows businesses to share the cost of transportation, making it a more affordable option compared to full truckload shipping. This is especially advantageous for smaller shipments that do not necessitate the utilization of an entire trailer.

Flexibility: LTL carriers offer a range of services such as liftgate delivery, residential delivery, and inside pickup or delivery, providing businesses with flexibility and convenience.

Reduced Risk: LTL carriers generally employ advanced tracking systems that enable businesses to have real-time monitoring of their shipments. Furthermore, LTL carriers often offer liability coverage for lost or damaged freight.

Environmental Impact: LTL promotes sustainability by maximizing trailer space utilization, reducing the number of trucks on the road, and minimizing carbon emissions.
Disadvantages of LTL Shipping
Longer Transit Times: LTL shipments may take longer to reach their destinations compared to FTL shipments due to multiple stops and handling at terminals. This can pose a disadvantage for shipments that require time sensitivity.

Increased Handling: With multiple shipments in a single truck, there is a higher risk of handling and potential damage to goods. Proper packaging and securing of freight are crucial to mitigate this risk.
Challenges of LTL Shipping
Freight Class Determination: LTL shipping relies on freight class to determine pricing, which can be complex and time-consuming to determine accurately.

Capacity and Space Availability: LTL carriers may have limited capacity, especially during peak seasons, which can lead to delays or difficulties in securing space for shipments.

Risk of Loss or Damage: Due to the nature of LTL, there is a higher risk of loss or damage compared to FTL shipments. Proper packaging and choosing a reliable carrier are essential to minimize this risk.
Best Practices of LTL Shipping
Accurate Documentation: Provide accurate and detailed information about the shipment, including weight, dimensions, and commodity description, to ensure proper handling and classification.

Proper Packaging: Securely package your goods using appropriate materials to protect them during transportation and minimize the risk of damage.

Consolidation: Consolidate multiple smaller shipments into a single larger shipment whenever possible to maximize trailer space utilization and reduce costs.

Efficient Communication: Maintain open and clear communication with your carrier, providing them with any necessary updates or special instructions to ensure smooth transportation.

Tracking and Visibility: Utilize advanced tracking systems provided by your carrier to monitor the status and location of your shipments in real-time, allowing you to proactively address any issues that may arise.
What are the Various LTL Shipping Modes?
There are different modes to accommodate various shipment sizes and requirements. Some common LTL modes include:
Standard LTL: This is the most common mode where shipments are consolidated with other freight from different shippers.

Volume LTL: Ideal for larger shipments that may require more space but don't fill an entire truckload.

Expedited LTL: Designed for time-sensitive shipments, this mode prioritizes faster transit times and may involve direct delivery with minimal stops.

Guaranteed LTL: Offers guaranteed delivery dates and times, providing businesses with more control over their shipments.
Factors Affecting LTL Shipping Cost
Freight Class: The classification of your goods based on density, stowability, handling, and liability determines the pricing structure.

Weight and Dimensions: Heavier and larger shipments typically incur higher costs due to the space they occupy and handling requirements.

Distance: Costs typically increase with longer distances.

Accessorial Services: Additional services such as liftgate delivery, inside pickup or delivery, or residential surcharges can increase the overall cost.

Fuel Surcharge: Fluctuations in fuel prices can impact costs.
How to Reduce LTL Shipping Costs
Optimize Packaging: Efficiently package your goods to minimize dimensional weight and reduce the amount of space they occupy.

Consolidate Shipments: Combine multiple smaller shipments into larger ones to maximize trailer utilization and reduce costs.

Negotiate Rates: Build strong relationships with carriers and negotiate favorable rates based on your volume and frequency.

Consider Freight Class: Properly classify your freight to ensure you're not overpaying due to misclassification.

Improve Efficiency: Streamline your processes, including documentation preparation and pickup schedules, to reduce delays and extra charges.
Follow these steps for preparing your shipments:
Proper Packaging: Use sturdy packaging materials and secure your goods to prevent damage during transportation. Label the packages clearly with the recipient's information.

Accurate Documentation: To ensure proper compliance, it is crucial to accurately complete all necessary documents, including bills of lading, labels, and, when applicable, customs documentation.

Freight Class Determination: Determine the correct freight class for your goods based on their characteristics and consult with your carrier if you're unsure.

Weigh and Measure: Accurately weigh and measure your shipments to provide the carrier with precise information for pricing and capacity planning.

Schedule Pickup: Coordinate with your carrier to schedule a pickup time that suits both parties. Ensure that your shipment is ready for pickup at the designated time.
What's the Difference Between LTL and FTL?
The main difference between LTL and Full Truckload (FTL) is the amount of freight being transported. LTL is suitable for smaller shipments that don't require a full truckload, while FTL is used when the entire truck is dedicated to a single shipment or a large volume of goods.
FTL is generally faster and more direct since there are no stops for consolidation or distribution along the way. Nevertheless, LTL provides cost savings by distributing the transportation expenses among multiple shippers.

LTL Shipping: It is the optimal choice for shipments that exceed the capabilities of parcel carriers but do not necessitate a full truckload. It provides cost savings by consolidating multiple shipments into a single truckload.

Parcel Shipping: Parcel shipping is suitable for small packages and individual items. It is typically handled by courier or postal services and offers fast delivery for small shipments.
Choosing the Right Carrier for Your LTL Shipping Needs
When selecting a carrier for your LTL shipments, consider the following factors:
Reputation and Reliability: Research the carrier's reputation, customer reviews, and track record for on-time delivery and handling of goods.

Coverage Area: Ensure that the carrier's service network aligns with your destinations.

Specialized Services: Determine if the carrier offers any specialized services or additional features that meet your specific needs, such as liftgate delivery or inside pickup or delivery.

Pricing and Contract Terms: Compare pricing structures and contract terms among different carriers to find the most favorable rates and conditions.

Customer Support: Assess the carrier's customer support capabilities, including responsiveness, availability, and dispute resolution processes.
LTL shipping offers businesses a cost-effective and flexible solution for transporting smaller freight shipments. Through the consolidation of multiple shipments into a single truck, businesses can enjoy advantages such as cost reduction, enhanced efficiency, and improved environmental sustainability. While has its challenges and considerations, adhering to best practices, leveraging technology, and selecting the right carrier can help businesses optimize their LTL operations and achieve successful outcomes.

How FarEye Can Help Companies With Effective LTL Shipping
FarEye is a leading provider of intelligent delivery management solutions that can greatly assist companies in optimizing their operations. With its advanced features and capabilities, FarEye offers several benefits to companies.
Real-time Visibility: With FarEye's robust tracking system, businesses can gain real-time visibility and tracking capabilities for LTL shipments. This advanced tracking system enables monitoring of shipment location and status at any moment, facilitating proactive decision-making and prompt resolution of potential issues or delays.
Intelligent Routing: FarEye offers intelligent routing and optimization features. By leveraging algorithms and data analytics, the platform can optimize routes, minimize empty miles, and enhance overall operational efficiency. This guarantees that LTL shipments are transported in the most economical and timely manner, prioritizing cost-effectiveness and efficiency.
Effective Communication: FarEye also enables effective communication and collaboration between all stakeholders involved in the process. The platform provides seamless integration with carriers, allowing for easy exchange of information and streamlined coordination. As a result, there is an enhancement in efficiency, a reduction in errors, and an improvement in customer satisfaction.
Analytics and Reporting: FarEye's comprehensive analytics and reporting capabilities. It provides businesses with valuable insights into their performance, allowing them to identify areas for improvement, track key performance indicators, and make data-driven decisions to optimize their processes.