Using route optimization to meet the demands of your customers
Blog
By Komal Puri | October 13, 2022
Building consumer loyalty in 2022 is a particularly volatile notion. Consumer expectations and standards have seen a meteoric rise over the last decade with the increased shift to eCommerce and highly customizable consumer experiences. Consumers are becoming more sensitive to things like shipping time and environmental sustainability. In fact, nearly 34% of UK retail consumers report making buying decisions with the sustainability efforts of the selling company in mind and almost 42% of consumers indicate that lack of shipping windows has caused them to abandon their carts. Companies must keep up with these expectations, and the easiest way to do so is optimizing their own shipping routes. With intelligently optimized shipping routes, companies can reduce carbon footprint as well as achieve cost reductions and improved efficiencies in their shipping and delivery operations.

The Need for Route Optimization
When considering the life cycle of a package, many overlook the complexity that goes into fulfilling any single order. The logistics process is incredibly complicated, and even Amazon is susceptible to inefficiencies. In the modern era, many of these inefficiencies come in the delivery phase of the package life cycle. As noted above, environmental inefficiencies are rampant. Any time a company is transporting packages, be it by truck, plane or boat, there is an environmental impact.
A truck delivering 100 packages might have to make 100 different stops, and this can become costly for the operator. When considering how to manage this type of complexity, route optimization technology may be the answer. A truck delivering 100 packages to 100 locations at random will experience significantly more inefficiency than a truck delivering 100 packages to 100 locations in a well planned manner.
100 Stops, Infinite Possibilities. Get from Point A to Point B Efficiently
Consider how DHL assigns delivery routes. Drivers are assigned to specially designed routes rather than simply covering a delivery area. Using software, routes are optimized daily based on a variety of delivery and environmental considerations to allow drivers to maximize the number of packages delivered during their shift. The benefits of this are multifaceted. Without route optimization software, drivers are unable to achieve desired efficiency and would otherwise be unable to provide accurate, proactive notifications such as "your package is on the way." Further, businesses would experience increased employee and fuel costs, vehicle wear and tear and most importantly, decreased consumer satisfaction. However, when operating through an intelligently optimized routing system, drivers are able to achieve maximum delivery efficiency while also being able to provide a predictable and enjoyable experience for the end consumer.
Turning Infinite Possibilities into Operational Mastery
Shippers and logistics service providers seek out the most effective ways to maintain a competitive advantage by being able to continually introduce new service levels at the lowest possible cost. Route optimization is a widely recognized opportunity and means to achieve this goal.
Companies are turning to route optimization software like FarEye's Intelligent Delivery Execution Platform to optimize their route selection. FarEye uses collected data from drivers to determine what the most efficient and optimal route is to deliver all packages in a given area. Companies do not have to guess about how slight route alterations would impact overall efficiency, rather they can use data to visualize how their operations will be affected. This is where leaders across all industries find their competitive advantages.
Tool up and Show up for Consumers
Route optimization allows companies to minimize delivery costs, meet service promises while minimizing miles driven and reducing carbon emissions. With machine learning, routing algorithms are continuously being improved therefore offering retailers and consumers alike more finite delivery windows over time. Further, organizations will be able to achieve lower costs per stop (metric to measure delivery costs) while improving the consumer experience.
No longer can companies get by with basic strategies for delivering their products. Consumers simply expect more. Companies must deliver efficiently and quickly for their consumers, all while minimizing their impact on the environment. These are no small orders. However, they are achievable when using tech-enabled solutions from companies like FarEye to optimize logistics operations using intelligent data.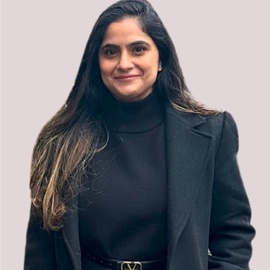 Komal Puri is a seasoned professional in the logistics and supply chain industry. As the Senior Director of Marketing and a subject matter expert at FarEye, she has been instrumental in shaping the industry narrative for the past decade. Her expertise and insights have earned her numerous awards and recognition. Komal's writings reflect her deep understanding of the industry, offering valuable insights and thought leadership.
Komal Puri
Sr. Director of Marketing | FarEye
Related resources
Zalora's Transformation with FarEye for Last-Mile Delivery
Download
Maximizing Black Friday Success: The Critical Role of Scalable and Sustainable Delivery Solutions
Read more
What is Carbon Neutral Shipping? A Comprehensive Guide
Read more