Inbound logistics software for end-to-end visibility
Blog
By Komal Puri | October 13, 2022
Inbound logistics is not easy to manage, jut like any other supply chain function. Historically such a logistics function has been knee-deep in inefficiencies.
Poor visibility of transportation operations, diminishing productivity levels, delivery delays growing inbound transportation risks and poor management of in-plant logistics operations are some of the major challenges that weigh down inbound logistics management. Robust enterprise-grade inbound logistics software is the solution to all these problems.
What is inbound logistics software?
Inbound logistics software is an amalgamation of modern technologies like machine-learning, predictive intelligence, business analytics, IoT and more that ensures a seamless movement of raw materials and goods into a business' plant or manufacturing unit. It helps suppliers streamline their inbound logistics network by ensuring interoperability between disparate logistics infrastructures like 3PL systems, warehouse management systems (WMS), inventory management systems (IMS), order management systems (OMS), transportation management systems (TMS), GPS architecture and more. The key objectives of deploying modern inbound logistics management solutions are achieving end-to-end visibility of transportation activities, optimizing costs, shrinking delivery turnaround-time, ensuring SLA adherence, enhancing customer experience among others.
The Importance of Inbound Logistics Services and Production
Inbound logistics directly impact the manufacturing business' production operations. What enterprises finally sell to their consumers depends on the raw materials and parts that are purchased from different suppliers. The availability of these materials depends a lot on the performance of inbound logistics. Hence, the efficiency of inbound logistics services becomes critical. Now, this is where inbound logistics software plays a key role. It ensures that production operations are on round the clock by making the right amount of raw materials and goods available at the right time in the right place. A dearth of material supply and delays in delivering goods causes production to halt triggering a series of losses and inefficiencies in the guise of lost man-hours, wastage, delays in producing finished products, supply chain disruptions and more.
Key Features of Inbound Logistics Software
Critical features of modern inbound logistics software are end-to-end real-time delivery tracking, loop optimization and dynamic routing, proactive delivery reporting, automatic delivery scheduling and order allocation, customer tracking and more.
1. End-to-end real-time delivery tracking
This capability allows businesses to gain real-time logistics visibility of inbound fleets. It keeps logistics stakeholders updated about the location of a vehicle at any given point-in-time. End-to-end real-time visibility empowers businesses to gain greater control of fleet movement. It eliminates chances of route diversions by immediately triggering alerts in case a vehicle does not adhere to a predetermined route. It shrinks vehicle idling times and ensures that drivers do not indulge in unnecessary stoppages.
2. Loop optimization and dynamic routing
Carriers and fleet owning shippers are in a constant endeavor to improve fleet efficiency and although there is a plethora of routing solutions that can help, there is always room for improvement. Loop Optimization is not yet another routing mechanism or a subset but one that can be a key differentiator. It leverages historical data to identify best-suited routes for orders within a cluster or a geo-fence and then creates the routes. This results in multiples optimized loops and push the limits of route performance. Loop optimization is one of the most advanced ways that align with this and helps organizations leverage the power of self-learning algorithms to improve routing performance at a very granular level.
Real-time dynamic routing continuously optimizes delivery routes based on uncontrollable external factors such as traffic congestions, changing weather conditions, one-way windows, sunned road closures, delivery urgency and more. This helps fleet managers adhere to ETAs.
3. Built-in rate calculator
An important feature of an inbound logistics solution is an intelligent rate calculator. A rate calculator automatically analyzes key delivery factors like order type, source of order, delivery destination among others and computes freight calculation. This also helps businesses to select the right 3PL provider for the right load.
4. Proactive delivery reporting
Knowing the estimated time of arrival of goods and raw materials is critical to production planning. Inbound logistics software empowers delivery stakeholders to gain insights on whether an incoming delivery will be early, on-time or delayed, hours before freight actually reaches its destination. Easy to use dashboards displays color-coded ETA information to logistics stakeholders enabling logistics stakeholders to quickly put insights into action.
5. Logistics provider management tools
Gaining a strong grip on a third-party logistics provider's movement is important to achieving a perfect order index. Traditionally managing logistics providers has been a complex task. Getting answers to questions like where exactly is a delivery truck? Why it's consuming more than the budgeted time to deliver? Was there pilferage? How were the materials being handled during transit? And more was not easy. Modern inbound logistics solutions empower delivery managers to gain critical insights on shippers before narrowing down on one. These solutions leverage machine learning algorithms to gauge a 3PLs performance history. It helps create highly effective service-level agreements and raises red flags in case of any inconsistencies in delivery schedules and operations.
Inbound transportation operations come to end with unloading raw materials inside a plant's premises and this last part can get extremely cumbersome. Imagine hundreds of trucks entering, unloading, and exiting a plat round the clock. Traffic congestions inside plants, long compliance checks and queues, exhausted parking capacity, prolonged delays in unloading, vehicle idling are some immediate problems that wrong down in-plant and inbound logistics operations. Inbound logistics software drastically boosts the visibility of vehicle movement inside a ma manufacturing unit. Plant managers can gain a single pane of view on the status of inbound vehicles. That is they can automatically gain a holistic image of numbers of trucks waiting in lines, those that are idling, trucks that are moving, vehicles that are causing delays and more.
Such software automates compliance checks too. Leveraging the Internet of Things and automation it easily scans registration certificates and accurately assesses vehicle age. Boom barriers immediately restrict the entry of a truck in case of any inconsistencies.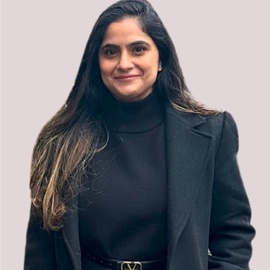 Komal Puri is a seasoned professional in the logistics and supply chain industry. As the Senior Director of Marketing and a subject matter expert at FarEye, she has been instrumental in shaping the industry narrative for the past decade. Her expertise and insights have earned her numerous awards and recognition. Komal's writings reflect her deep understanding of the industry, offering valuable insights and thought leadership.
Komal Puri
Sr. Director of Marketing | FarEye
Related resources
Zalora's Transformation with FarEye for Last-Mile Delivery
Download
Maximizing Black Friday Success: The Critical Role of Scalable and Sustainable Delivery Solutions
Read more
What is Carbon Neutral Shipping? A Comprehensive Guide
Read more