Choosing the Best Shipping Carrier for Your Business: A Detailed Guide
Blog
By FarEye | June 7, 2023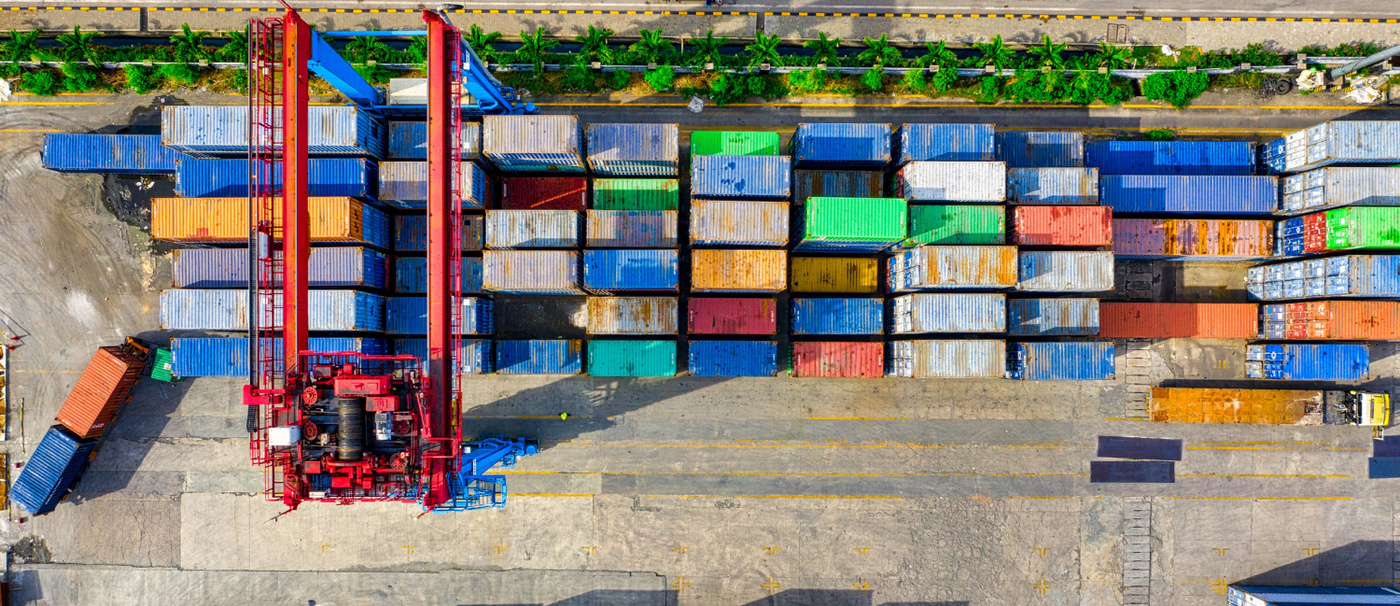 Shipping carriers who can deliver on-time, the first time, add tremendous value to e-commerce and retail businesses who need reliable shipping. Choosing the best shipping carrier for your business is critical. Most companies now use multiple carriers in order to cover all the delivery options they offer at various price points.
Companies have more flexibility to serve their customers when they have reliable shipping carriers. Consumers want to have many delivery choices including next-day, same-day, same-hour, and curbside deliveries to various locations including their homes, businesses or parcel lockers. Providing superior customer experiences helps create brand loyalty.
Companies that offer many of these shipping options need a way to seamlessly sync all of the delivery choices to their shipping carriers. So, how can companies choose the best shipping carriers for their needs?
Having a network of shipping carriers helps most companies become cost-effective with their deliveries. Our guide will help you discover the best strategy for your shipping carrier needs. We will look at the different types of carriers and how to integrate multiple carriers cost-effectively into your last-mile delivery experience.

What is a shipping carrier?
A shipping carrier is a service that provides delivery from retailers or e-commerce sites to customers. The company providing the parcel or package is the shipper and the company moving the package to the customer is the shipping carrier. Shipping carriers may pick up parcels from a shipper or shippers can drop their packages off with the carrier.
What is the importance of shipping carriers?
Shipping carriers play an important role in the global economy, as they enable businesses to transport goods around the world quickly, safely, and cost-effectively. Without shipping carriers, companies cannot move their packages from their warehouses or distribution centers to the end consumer.
Shipping carriers should have the following traits to be considered for your deliveries.
Reliable - Carriers ensure goods move safely and reliably from one place to another. They use advanced technology such as tracking systems to ensure that packages are delivered both on-time and in excellent condition while providing visibility to managers and package recipients.
Cost-effective - Shipping carriers are able to negotiate shipping rates with various transport providers and this allows them to offer competitive shipping rates, especially for small businesses that don't have the resources to manage their own shipping logistics.
Global - Shipping carriers have a global network of partners which can allow them to ship globally.
Efficient - Shipping carriers can provide other services to help businesses streamline their processes. Some offer packaging, customs clearance assistance and insurance.
What are the different types of shipping carriers?
There are different types of shipping carriers. Carriers can be ground shipping carriers who transport by trucks, vans or cars. Air shipping carriers ship via planes and ocean shipping carriers use boats to ship across oceans.
Carriers generally offer different services and rates. For shippers, carriers can be regionally or locally based. If a shipment needs to be delivered locally or regionally, using shipping carriers who deliver to those locations can be cheaper than using carriers that ship nationally or internationally.
The best known shipping carriers in the United States are the U.S. postal service (USPS), United Parcel Service (UPS), FedEx and DHL. However, there are thousands of less-known carriers across the globe that provide shipping and last-mile delivery services to retailers and ecommerce sellers worldwide.

Do shippers use multiple carriers?
To manage capacity, most shippers now use multiple carriers. They may use multi-carrier shipping software to help them manage their carriers. According to a FarEye research study with Researchscape, since 2018, 57% of retailers have become more outsourced as retailers expand their partners to include postal, courier express parcel (CEP) and gig-fleet services in order to gain delivery flexibility, faster deliveries and more available capacity.
Retailers have more choices than ever before to outsource since many new logistics providers continue to enter the last-mile market.

Factors to Consider When Choosing a Shipping Carrier
What are some factors to consider when choosing a shipping carrier?
Speed
How quickly can the shipper move the package to the final destination? They should be able to do it in the timeframe required by you and your customer. Based on the mode of transportation, carriers may have different delivery capacity times and the final destination of the delivery.
Cost
What shipping rates does the carrier offer? Being able to compare the rates between carriers is important to find the most cost-effective option.
Ability to Track
Visibility and knowing where your packages are in real-time is a necessity in today's world. Consumers are hyper-aware of where their packages are and keeping them informed and ensuring that their deliveries are made on-time, as expected, is key to providing superior customer experiences.
Superior Customer Experience
Carriers need to be responsive to your inquiries as well as provide timely updates on the status of your shipments.
Insurance Coverage
Some carriers provide insurance coverage for your shipments to help protect against loss or damage during transit and it can give the shipper peace of mind to know the goods are covered.
Carrier Reliability
Being able to check online reviews about carriers and their ratings is important so you know what other customers have to say about their experiences with that carrier.

Shipping carrier costs are calculated based on several factors, including the weight and dimensions of the package, the distance it needs to travel, the type of service selected (e.g., ground, air, express), and any additional services required (e.g., signature confirmation, insurance).
Shipping carriers use sophisticated pricing algorithms to determine the cost of each shipment, taking into account factors such as fuel prices, labor costs, and demand for their services. To minimize shipping costs, businesses can take several steps, such as optimizing their packaging to reduce the weight and size of their shipments, negotiating better rates with carriers based on volume, using a multi-carrier shipping platform to compare rates and select the most cost-effective option, and leveraging technology such as address validation and automated shipping labels to reduce errors and avoid costly delays.
Businesses can significantly reduce their shipping costs by being strategic about their shipping practices and taking advantage of available tools and resources.
Shipping Carrier Integration
Carrier management is the backbone of logistics. Effective carrier management is essential for optimized supply chains. Companies need to manage multiple carriers as a way of reducing costs and delivering a superior consumer experience.
In order to manage multiple shipping carriers for last-mile deliveries, companies need to utilize last-mile delivery technology. This technology can onboard new carriers easily and then allocate order volume based on preset criteria such as cost, performance and serviceability.

What are the benefits of shipping carrier integration in last-mile delivery?
Shipping carrier integration refers to the process of adding a new shipping carrier to a multicarrier network, allowing companies to expand their delivery options and streamline their shipping process. This integration provides many benefits, including increased efficiency, cost savings, and improved customer experiences.
With multiple carriers at their disposal, businesses can choose the most cost-effective and efficient shipping option for each shipment, reducing transportation costs and improving delivery times. Companies can optimize their delivery operations, reduce costs and provide superior customer experiences all by integrating multiple shipping carriers onto one platform.
Shipping carrier integration in last-mile delivery can provide a number of benefits, including:
Increased efficiency: By integrating shipping carriers directly into the last-mile delivery process, companies can streamline the delivery process, reducing the amount of time and effort required to manage shipments and deliver goods.

Improved accuracy: Integrating shipping carriers into the last-mile delivery process can help ensure that packages are delivered to the correct location and that delivery information is accurate and up-to-date.

Cost savings: By automating the last-mile delivery process through carrier integration, companies can reduce their operational costs, including labor costs, transportation costs, and inventory costs.

Enhanced customer experience: Integrating shipping carriers into the last-mile delivery process can improve the overall customer experience by providing customers with real-time delivery updates and reducing the risk of lost or damaged packages.

Increased visibility: By integrating shipping carriers into the last-mile delivery process, companies can gain greater visibility into the entire delivery process, allowing them to monitor delivery times, track packages, and manage inventory more effectively.
Additionally, integration allows for real-time tracking and automatic updates, keeping customers informed of their shipment's progress and reducing the risk of lost or delayed packages. By expanding their shipping network, businesses can better serve their customers and stay competitive in an increasingly global marketplace.

How does technology help shipping carriers?
Shipping carriers use a range of technologies to improve their operations, including GPS and AI. GPS, or Global Positioning System, is a satellite-based navigation system that allows carriers to track their vehicles and shipments in real-time, providing accurate information on delivery times and locations. This technology helps carriers optimize their routes, reduce fuel consumption, and improve overall efficiency.
Shipping carriers also use AI, or Artificial Intelligence to optimize their operations. For example, AI algorithms can analyze shipment data to identify patterns and optimize delivery routes, reducing transportation costs and improving delivery times. AI can also help carriers detect and prevent fraud, improve security, and automate routine tasks such as data entry and scheduling. By using advanced technologies such as GPS and AI, shipping carriers can stay competitive and provide better service to their customers.

How can FarEye help you with shipping carriers?
FarEye can help you manage and expand your shipping carrier network. FarEye's last-mile delivery platform allows you to manage your outsourced and managed shipping carriers on one platform. FarEye allows you to quickly onboard new carriers that will help you deliver at the lowest cost, regardless of the delivery preferences your customers choose at checkout. 
FarEye's carrier network has over 5,000 carriers globally, which enables you to deliver quickly and with flexibility. The FarEye carrier network enables you to quickly and flexibly allocate orders to our global network of over 5,000 carriers. This provides you with the best possible service levels while remaining profitable regardless of delivery location, delivery type and goods delivered. Choosing the right shipping carrier to provide low-cost deliveries while simultaneously delivering superior customer experiences is the holy grail for retailers, e-commerce vendors and logistics providers.