Interflora Partners with FarEye to Revolutionise the Customer Delivery Experience
Company news
By FarEye | November 1, 2023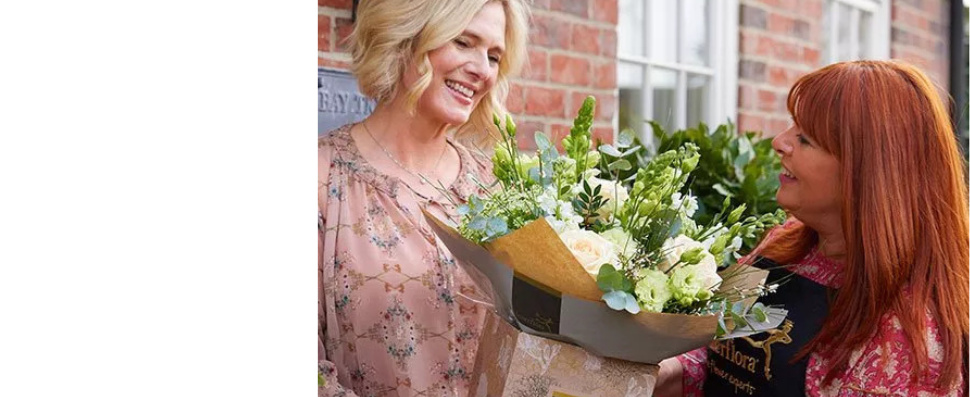 November 1, 2023, London, UK - Interflora, the renowned flower delivery network with over 900 florist members across the U.K. and Ireland, is proud to announce its collaboration with FarEye, a leading last-mile logistics technology platform. This groundbreaking partnership aims to revolutionize the customer delivery experience by providing complete visibility and personalization throughout the delivery process.
The strategic alliance between Interflora and FarEye will not only enhance the overall customer experience but also bring new value to its florists and delivery drivers alike. By leveraging state-of-the-art technology provided by FarEye, Interflora aims to reduce order execution time, fuel consumption, and carbon emissions.
"This collaboration represents a significant milestone for us," said Nathan Young, IT Director of Interflora. "With the introduction of FarEye, we are taking another great step forward in terms of the underlying technology Interflora utilizes. FarEye's last-mile delivery solution will help us to meet and exceed our customers' expectations over the coming months and years. From real-time visibility of when an order will be delivered to photos of the product the Interflora delivery experience will be greatly improved as we enable this solution within our network."
FarEye's innovative solution will streamline order execution for florists within the Interflora network. The tech-powered system will optimize the planning, routing, and execution of orders with ease.
Kushal Nahata, CEO and co-founder, FarEye added "The fresh flower delivery business involves a complicated and time-sensitive supply chain. Moreover, the upcoming holiday season and customer demand for quick deliveries create additional pressure on logistics operations. We are proud to partner with Interflora, which has been a forerunner in providing exceptional delivery experiences to customers. With FarEye's AI/ML-based last-mile platform and Interflora's extensive reach, we can truly enhance the customer experience."
In addition to improving efficiency across contact centers through enhanced workflows enabled by this powerful collaboration; sustainability is also at the core of this partnership. Optimal route plans designed by FarEye's software minimize environmental impact while maintaining delivery efficiency.
This landmark alliance aligns seamlessly with both companies' long-term strategies- crystallizing a vision where advanced logistics technology meets exceptional delivery service.
About Interflora: Interflora is a flower delivery network with over 900 flower shops across the U.K. and Ireland. As a subsidiary of Teleflora, itself a subsidiary of The Wonderful Company, Interflora has gained a reputation for excellence in the floral industry by delivering personalized and memorable experiences to its customers.
In 1923 Interflora started with a simple idea: let's connect florists across the country, so people everywhere can connect too. We wanted to help people share their joy and sadness, their celebrations and news; to help them come together wherever they might be, through fresh, beautiful flowers. One hundred years later we're still doing just that. Handcrafting every bouquet, handwriting cards, adding in favorite flowers – their care and skill go into every single gift. Blooms, designed just for you, crafted with love, it's what we do.

About FarEye: FarEye's Delivery Management platform turns deliveries into a competitive advantage. Retail, e-commerce, and third-party logistics companies use FarEye's unique combination of orchestration, real-time visibility, and branded customer experiences to simplify complex last-mile delivery logistics. The FarEye platform allows businesses to increase consumer loyalty and satisfaction, reduce costs, and improve operational efficiencies. FarEye has 150+ customers across 30 countries and five offices globally. FarEye the first Choice for Last Mile.