FarEye's intelligent delivery management platform now available on SAP store
Partners
By FarEye | September 1, 2021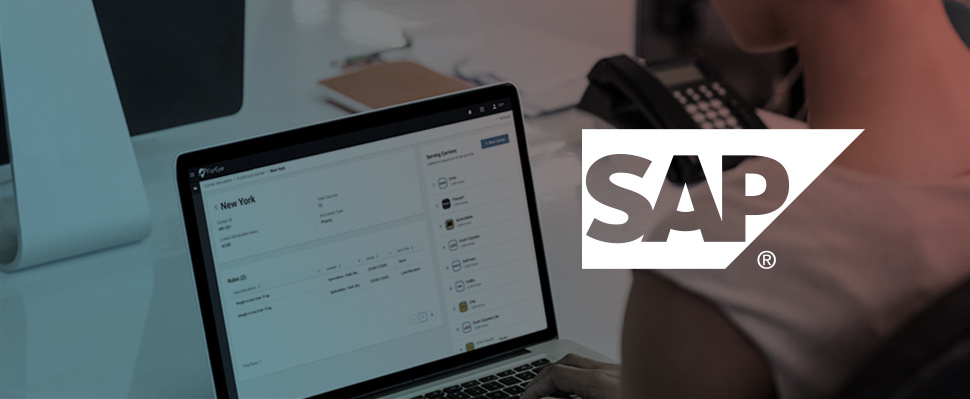 September 1st, 2021, Chicago, IL USA - FarEye Technologies today announced that its intelligent delivery management platform, is now available on SAP® Store, the online marketplace for SAP and partner offerings. The FarEye platform integrates with SAP Logistics Business Network to enable businesses to transform their mid and last-mile logistics to unlock more value and personalize the delivery experience.
"With our platform now on SAP Store, we offer global customers the opportunity to access our multi-modal, self-learning delivery platform to reduce costs and improve the customer experience," said Amit Bagga, Chief Revenue Officer, FarEye. "FarEye is dedicated to helping companies gain a competitive advantage by providing actionable insights to improve operations, drive higher customer Net Promoter Scores, and increase customer retention."
FarEye, a global technology provider working in over 30 countries, helps retailers, consumer product goods manufacturers, and customers that use logistics eCommerce, and quick serve restaurant (QSR) to excel in the mid and last mile.
FarEye's intelligent solutions enables:
Route optimization
Dynamic routing
Global multi-modal visibility
Intelligent ETA predictions
Driver crowdsourcing and gamification
FarEye's intelligent delivery management platform helps businesses go live faster, roll out process changes quickly, and keep their delivery ecosystem agile. The platform enables businesses to accelerate process change and transform their end-to-end delivery journey.
SAP Store, found at store.sap.com, delivers a simplified and connected digital customer experience for finding, trying, buying and renewing more than 1,800 solutions from SAP and its partners. There, customers can find the SAP solutions and SAP-validated solutions they need to grow their business. And for each purchase made through SAP Store, SAP will plant a tree.
RoboticWares Private Limited, doing business as FarEye, is a partner in the SAP PartnerEdge® program. As such, it is empowered to build, market, and sell software applications that supplement and build on SAP software and technology.

Disclaimer
Any statements in this release that are not historical facts are forward-looking statements as defined in the U.S. Private Securities Litigation Reform Act of 1995. All forward-looking statements are subject to various risks and uncertainties described in SAP's filings with the U.S. Securities and Exchange Commission, including its most recent annual report on Form 20-F, that could cause actual results to differ materially from expectations. SAP cautions readers not to place undue reliance on these forward-looking statements which SAP has no obligation to update and which speak only as of their dates.
SAP and other SAP products and services mentioned herein as well as their respective logos are trademarks or registered trademarks of SAP SE in Germany and other countries. Please see https://www.sap.com/copyright for additional trademark information and notices. All other product and service names mentioned are the trademarks of their respective companies.
For more information, press only, please contact FarEye at contact@getfareye.com
About FarEye:
FarEye's Delivery Management platform turns deliveries into a competitive advantage. Retail, e-commerce and third-party logistics companies use FarEye's unique combination of orchestration, real-time visibility, and branded customer experiences to simplify complex last-mile delivery logistics. The FarEye platform allows businesses to increase consumer loyalty and satisfaction, reduce costs and improve operational efficiencies. FarEye has 150+ customers across 30 countries and five offices globally. FarEye, First Choice for Last Mile.
PR contact:
Bradford Peirce, Communications Manager, bradford.peirce@fareye.com