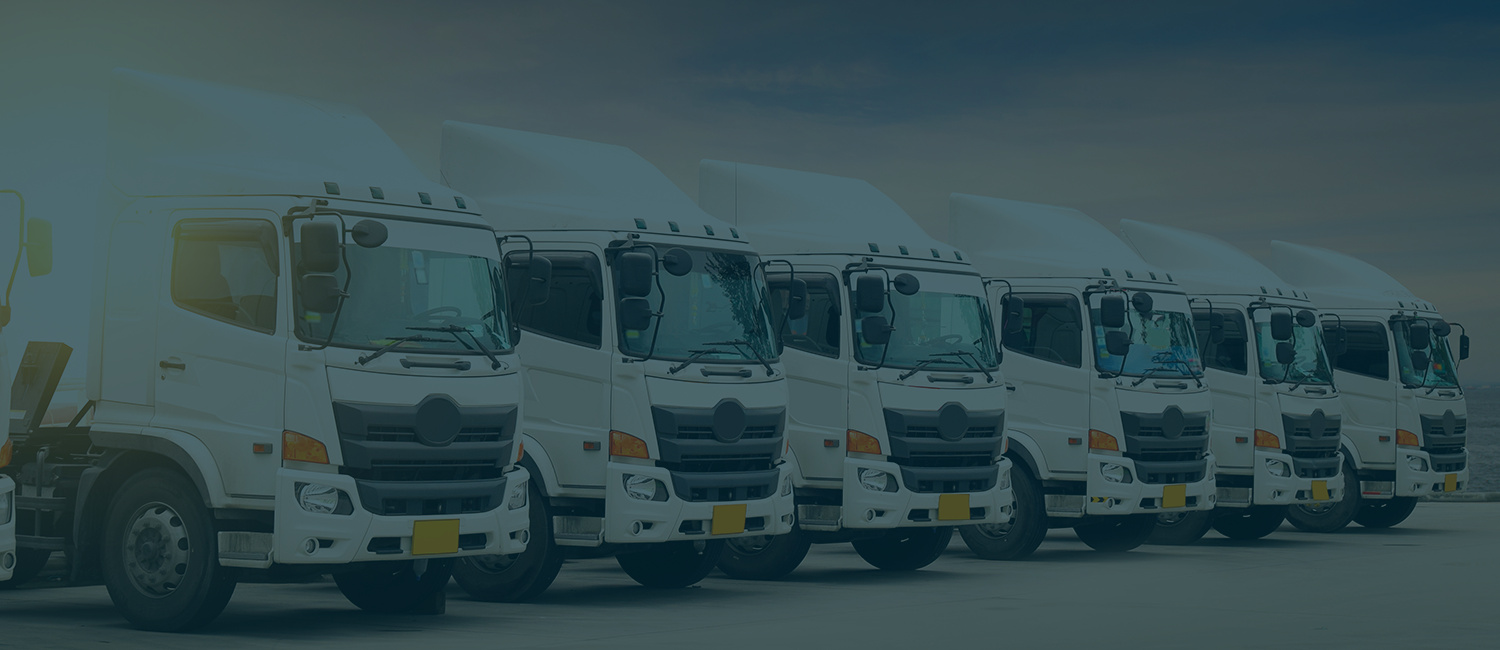 Get an efficient carrier management system for your last-mile operations
Revolutionize your logistics operations with advanced carrier management software and stay ahead of the competition.
Become the customer-first brand you want to be, offering customers a flexible range of delivery options at checkout.
Ship
Carrier management is the backbone of logistics. Effective carrier management is essential for an optimized supply chain. Without it, organizations can't think of reducing costs and delivering a superior consumer experience. A smooth and successful carrier management process needs proper planning and laser-focused execution.

What is carrier management?
Carrier management is the process of managing the relationship between a company and its transportation services that may be distributed across the road, rail, air, and sea. The purpose of carrier management is to ensure a fine balance between on-time delivery of cargo, compliance with set SLAs, and cost efficiency. Carrier management includes choosing a set of carriers, tracking shipments, measuring their performance, managing their contracts, and ensuring compliance with regulations.
What is carrier management software?
Carrier management software helps organizations manage their transportation services from a single platform. These transportation providers can be individual drivers or a company that provides transportation services. Using this software, organizations can evaluate and select carriers depending on their rates and contracts, track their shipments, and easily identify compliance issues.

Carrier management software is used by shippers and logistics providers to manage their transportation activities. Organizations can measure and monitor carrier performance and improve efficiency by automating load planning and routing. The software includes features like real-time tracking and visibility, reporting and analytics, carrier rate information, contract management, carrier selection, freight audit, and payment and reporting and analytics.
How does carrier management software help manage carrier performance?
Carrier management software helps shippers manage carrier performance by providing real-time tracking and monitoring of shipments. It helps the shipper identify roadblocks that can occur while executing deliveries and facilitates quick resolution of delivery challenges. A carrier management software can help organizations manage carrier performance by: 
Real-time tracking: Providing real-time tracking of shipments allows shippers to monitor carrier performance and identify issues as they arise. This facilitates prompt resolution of issues and minimizes potential risks.
Performance metrics: Carrier management systems provide shippers with performance metrics such as on-time delivery rates, transit times, and claims ratios. These metrics can be used to evaluate carrier performance and make informed decisions about carrier selection and rate negotiation.
Automated alerts: These systems can be configured to send automated alerts to shippers when issues like delays or damaged shipments happen. This allows shippers to take corrective action quickly and minimize the impact on their supply chain.
Scorecards: It can generate scorecards that provide an overview of carrier performance over time. These scorecards can be used to evaluate carrier performance and identify trends that require attention.
Carrier feedback: An effective carrier management system provides a mechanism for shippers to provide feedback to carriers on their performance. This feedback can be used to improve carrier performance and strengthen the shipper-carrier relationship.
What is the importance of carrier management in logistics?
Multi-carrier shipping software allows shippers to centralize and automate processes with their carriers. Using predetermined and preset criteria by the shipper, MCSS allows shippers to:

Allocate the right orders to the right carriers.

Ensure preset criteria are met depending on agreements made with carriers such as meeting minimum capacity requirements.

Determine their costs for shipping based on preset criteria with various carriers.

Offer flexibility to customers by offering different delivery speeds upon checkout.
Multi-carrier shipping software helps shippers realize these benefits:   
Lower Delivery Costs. The software chooses the carrier with best price and lowest cost delivery options, meaning the shipper can always get the best price-per-package and be able to control their shipping costs without relying upon one carrier.
Package Tracking and Exception Alerts. The ability to track packages precisely allows shippers to know if there are exceptions and to work to fix them prior to missing a deadline. Tracking also provides customers to know where their parcels and packages are, giving them a superior customer experience. 
Efficiency. Automating carrier decisions makes the process efficient. There is no second guessing or manual searching for the best rates as rates and routes are chosen based on pre-set criteria, making carrier selection easy, fast and efficient.

What are carrier scorecards?
A carrier scorecard is a performance measurement tool used by shippers to evaluate the performance of their carriers over time. The scorecard typically includes a set of metrics that are used to measure carrier performance, such as on-time delivery, transit times, claims ratios, and compliance with safety regulations.
The purpose of a carrier scorecard is to provide shippers with a systematic way to evaluate carrier performance and identify areas for improvement. By tracking performance over time, shippers can identify trends, compare carriers, and make informed decisions about carrier selection, rate negotiation, and issue resolution.
Carrier scorecards can be customized to meet the specific needs of shippers and their carriers. Some common metrics that may be included in a carrier scorecard are:
On-time delivery: Measures the percentage of shipments that are delivered on time.
Transit time: The average time it takes for a shipment to be delivered.
Claims ratio: Measures the percentage of shipments that result in a damage or loss claim.
Compliance with safety regulations: Monitor a carrier's compliance with safety regulations such as hours of service, vehicle maintenance, and driver qualifications.
Customer service: Measures the carrier's responsiveness and ability to resolve issues quickly.
By tracking these metrics over time, shippers can identify carriers that consistently perform well and those that require improvement. This can help shippers to optimize their transportation operations and improve their delivery operations.

What is contract/rate management?
Contract/Rate management in carrier management refers to the process of managing contracts and rates between shippers and carriers. This involves negotiating rates and terms with carriers, ensuring compliance with contract terms, and monitoring carrier performance. The contract management process typically includes the following steps:
Negotiating rates and terms: This involves working with carriers to negotiate rates and contract terms that meet the shipper's needs.
Contract creation: Once the rates and terms have been agreed upon, a contract is created that outlines the obligations of both parties.
Contract compliance: This involves ensuring that both parties comply with the terms of the contract, including service level agreements, delivery times, and other key performance indicators.
Performance monitoring: This involves monitoring carrier performance to ensure that they are meeting the requirements of the contract.
Contract renewal: As contracts near their expiration dates, carriers and shippers may work together to negotiate new rates and terms.
Contract and rate management is critical to the success of carrier management. By negotiating favorable rates and terms and ensuring compliance with contracts, shippers can reduce transportation costs, improve service levels, and strengthen relationships with carriers.

What is claims management?
Claims management in carrier management refers to the process of handling claims related to loss, damage, or delay of shipments during transportation. When a shipment is lost, damaged, or delayed, shippers may file a claim with the carrier to recover the value of the goods or the cost of transportation.

The claims management process typically includes the following steps:
Claims submission: The shipper files a claim with the carrier, providing information about the shipment and the nature of the loss or damage.
Claims investigation: The carrier investigates the claim to determine the cause and extent of the loss or damage.
Claims settlement: If the carrier is found to be liable for the loss or damage, they will settle the claim by providing compensation to the shipper.
Claims analysis: Carriers may use claims data to identify trends and improve their operations to prevent future losses or damages.
Effective claims management ensures that shippers are compensated for losses or damages that occur during transportation. By promptly and fairly resolving claims, carriers can maintain positive relationships with shippers and improve customer satisfaction. Additionally, carriers can use claims data to identify areas for improvement and implement measures to prevent future loss or damage.
Carrier management with FarEye
With FarEye's carrier management software, shippers can manage their carriers effectively and reduce fuel costs while optimizing capacity utilization. FarEye's solution helps shippers:
Automate Carrier Allocation
Eliminate manual operations and complex spreadsheets to make carrier selection deliveries for your orders. Automatically choose the 'best-fit carrier' for each shipment within seconds based on business rules.  
Flexible Criteria Configuration 
Leverage FarEye's intelligent delivery orchestration platform to configure new settings and criteria irrespective of the complexities involved. Eliminate custom development and long implementation cycles. 
Extensive Pre-configured Constraints 
Leverage the extensive list of in-built criteria that include physical dimensions, volumetric weight, dead weight, payment modes, exclusion criteria, serviceability, package type, and several more to make the right carrier choice.  
Set your own rules 
Set your own rules at a region level/hub level with the ability to set different criteria for carrier selection, in addition to pre-configured rules. Eliminate hard coding and complex exception criteria to make specific rules for specific scenarios. 
Carrier Performance Dashboard
 Get unified visibility across the performance of all your carriers with configurable dashboards. Generate performance reports and analytics to fine-tune transportation strategy. 
Using FarEye's carrier management solution, shippers gain key benefits like: 
Manageability of multiple carriers using one single system.

Standardized criteria for carrier selection.  
Simplified service launch across express deliveries, overnight deliveries.  
Incorporate complex logic in a reduced timeframe 
Overall improvement in cost-efficiency 
Carrier Management Improves Deliveries
With the surge in e-commerce, companies need to meet the challenge of handling large volumes by spreading the shipping load across a range of carriers. Managing more carriers is extremely difficult. And it is here that a robust carrier management system can make a massive difference. A capable carrier management solution not only makes delivering a smooth process for the shippers, but it also ensures that with each delivery reaching the right location at the right time, consumers get a delivery experience that keeps them coming back for more.