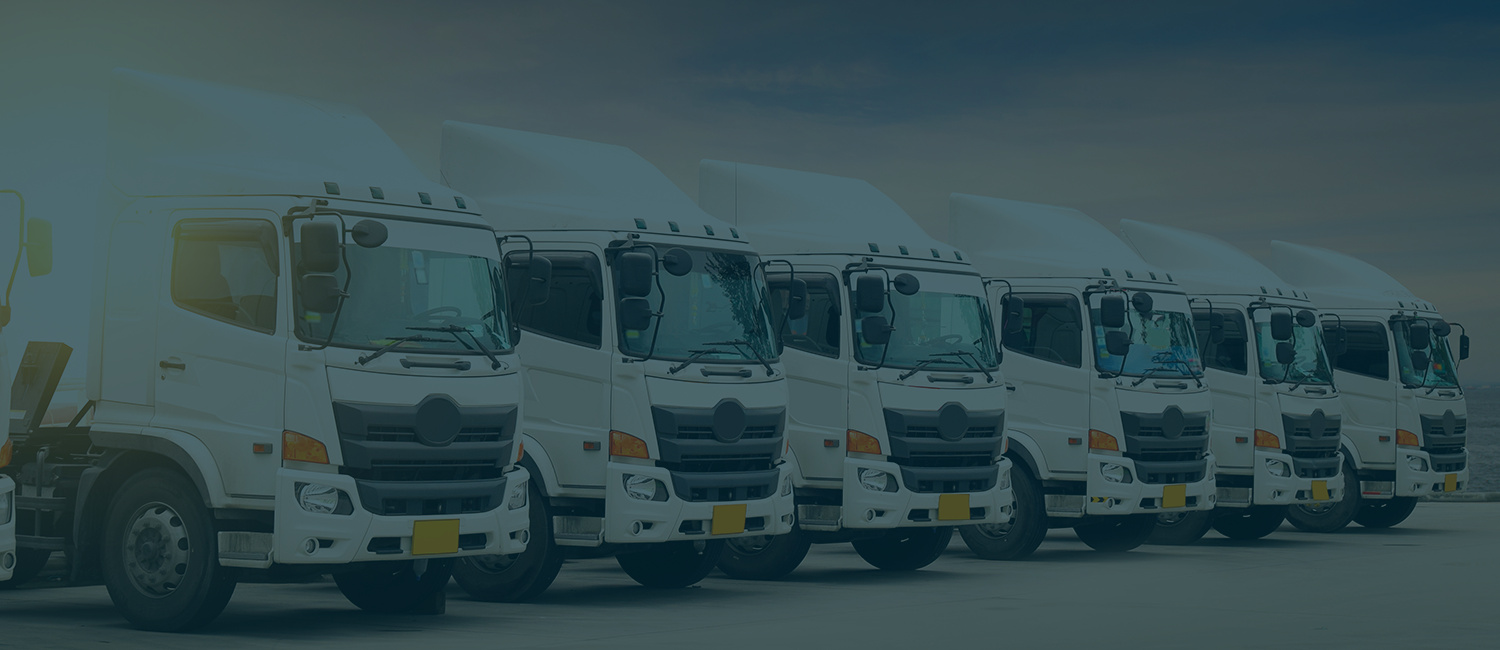 Carrier management software for efficient last-mile operations
Revolutionize your logistics operations with advanced carrier management software and stay ahead of the competition.
Become the customer-first brand you want to be, offering customers a flexible range of delivery options at checkout.
Ship
By Komal Puri | October 10, 2022
Imagine a freight train without the tracks to run on. An impossible sight, right? The same goes for logistics without carrier management – it's the backbone that keeps the entire system running smoothly. Whether you're shipping goods across the ocean or just across town, having a strong carrier management process in place is essential for an optimized supply chain. It's the key to reducing costs, ensuring timely deliveries, and providing a superior consumer experience. But planning and execution are critical. Just like a train needs a capable conductor to navigate it safely, your organization needs to have laser-focused execution to ensure carrier management success.

What is carrier management?
Carrier management is a crucial aspect of any supply chain operation. At its core, carrier management involves effectively monitoring, selecting, and communicating with carrier partners to ensure the timely and efficient delivery of goods. This involves careful consideration and evaluation of carrier performance, negotiation of rates and contracts, and ongoing communication to ensure that deliveries are on track and any issues are quickly addressed.

Effective carrier management can help optimize logistics operations, reduce costs, and improve customer satisfaction. Ultimately, carrier management is all about building strong, long-term relationships with carrier partners to drive success in the supply chain.

What is carrier management software?
Managing a shipping carrier can be a complicated and time-consuming process, but carrier management software can make it much easier. This software helps companies track and analyze shipments, compare carrier rates and services, and manage shipping documents all in one place. 
Additionally, carrier management software can provide real-time carrier performance data, allowing businesses to optimize their carrier selection and overall shipping strategy. With constantly fluctuating carrier prices and regulations, investing in carrier management software can be a game-changer for any business looking to streamline their shipping operations.

How to manage carrier performance using carrier management software?
Managing carrier performance is a crucial aspect of supply chain management for any business that relies on shipping products. Fortunately, carrier management software is available to streamline this process, providing businesses with a suite of powerful tools to track, analyze, and optimize carrier performance. 
With the ability to access real-time data on shipment status, carrier capacity, and delivery times, businesses can make informed decisions about how to allocate shipments to different carriers and even negotiate better pricing with carriers based on their performance metrics. 
Overall, carrier management software is a game-changing solution for businesses looking to take control of their shipping operation and improve the efficiency and accuracy of their deliveries.
Real-time tracking: The world of logistics can be messy and turbulent, with variables coming from every direction. For shippers, keeping up with carrier performance and handling emergent issues can be an uphill battle. Fortunately, technology has come a long way, and real-time tracking has emerged as a game-changer. By providing shippers with constant updates on their shipments, real-time tracking allows them to identify potential issues as they arise and react proactively. No more waiting for problems to become catastrophes. With real-time tracking, shippers can keep a finger on the pulse of their operations and minimize risks.
Performance metrics: In the competitive world of logistics, it's essential to have access to accurate performance metrics to make informed decisions about carrier selection and rate negotiation. Carrier management systems provide shippers with a wealth of data about their various carriers, including valuable metrics like on-time delivery rates, transit times, and claims ratios. With this information in hand, shippers can easily assess the performance of each carrier and choose the best fit for their specific needs. Performance metrics are a crucial tool to optimize supply chain efficiency and cost savings, ensuring that products arrive at their destination on time and in perfect condition.

Automated alerts: Supply chain disruptions can be devastating for shippers. That's where automated alerts come in. With these systems in place, shippers can receive notifications about delays or damaged shipments directly to their inbox or phone. This means they can take action quickly, whether it's rerouting a package or contacting a carrier about the issue. With the ability to minimize the impact on their supply chain, shippers can rest easy knowing they have a reliable system in place. Plus, with the peace of mind that comes from having real-time updates, they can focus on other aspects of their business, confident that their shipments are arriving on time and intact.
Scorecards: Carrier management software employs scorecards that can provide an efficient and effective way of tracking this performance over time. By generating scorecards, you can gain a bird's eye view of how carriers are performing and spot trends that could be cause for concern. This way, you can take a proactive approach to addressing any issues that may arise. With scorecards, evaluating carrier performance has never been easier.
Carrier feedback: This valuable feature allows shippers to provide feedback on their experience with carriers, enabling them to identify areas of improvement and promote better service. Additionally, carrier feedback helps to foster transparency and communication between shippers and carriers, while also promoting accountability within the transportation industry. In this way, carrier feedback is a powerful tool that can help both shippers and carriers optimize their operations and provide better service to their customers.


Why is carrier management important in logistics?
Carrier management software helps shippers to centralize and automate their shipping processes with ease. This software enables shippers
To allocate orders to the right carriers while ensuring that predetermined criteria are met.

From minimum capacity requirements to varying delivery speeds, the software offers a wide range of features that cater to the shipper's needs.

It allows them to estimate shipping costs with various carriers, ensuring that the business remains profitable.
In short, carrier management software is a game-changer for the logistics industry, helping businesses streamline their operations and meet customer expectations. 

Benefits of Carrier Management Software
Lower Delivery Costs: Carrier management software is a game changer when it comes to reducing delivery costs. By integrating multiple shipping carriers and their prices into one platform, shippers can easily compare and choose the best price-per-package option. This not only saves money, but it also provides the flexibility to control shipping costs without relying on just one carrier.
Package Tracking and Exception Alerts: Have you ever sent a package and wondered where it was in transit or if it would arrive on time? With carrier management software, the guesswork is eliminated. This technology allows for precise tracking of packages, ensuring that shippers and customers alike can easily locate their goods in transit. Additionally, carrier management software includes exception alerts that notify shippers if there are any potential delays in delivery, giving them the opportunity to fix any issues and avoid missing a deadline. For customers, this level of transparency provides peace of mind and a superior customer experience.
Efficiency: In today's fast-paced and highly competitive business landscape, maximum efficiency is key. In the logistics industry, carrier management software has become an essential tool for streamlining operations and maximizing profits. By automating carrier decisions, the software eliminates the guesswork and manual searching for the best rates and routes. Instead, rates and routes are chosen based on pre-set criteria, taking into account various factors such as cost, delivery speed, and service quality. This simplifies carrier selection and makes it a fast and efficient process.

What are carrier scorecards?
Carrier scorecards are a valuable tool used by shippers to evaluate the performance of their carriers. By using carrier scorecards, shippers are able to quickly and easily assess the performance of their carriers, allowing them to make informed decisions when it comes to selecting which carriers to work with in the future. 
These scorecards typically include a range of metrics, such as on-time delivery, transit times, claims ratios, cargo damage, and customer service, which help to provide a comprehensive picture of each carrier's performance. 
With so many carriers to choose from, it can be overwhelming for shippers to determine which one is the best fit for their business. That's where a carrier scorecard comes in. This systematic tool allows shippers to track and evaluate carrier performance, making it easier to compare different carriers and select the one that is the best fit for their needs. By tracking performance over time, shippers can identify areas for improvement, negotiate rates, and resolve any issues that may arise.
Carrier scorecards represent an essential tool for shippers and their carriers. This scorecard is a customized tool that allows carriers to assess their performance quickly. A carrier scorecard has specific metrics that allow shippers to determine the carrier's ability to deliver goods timely, maintain safety, and provide excellent customer service. These metrics are critical for shippers as they can make informed decisions on choosing the best carrier for their needs.
Some key metrics that may be included in a carrier scorecard include the
Percentage of on-time deliveries,

The average transit time,

The claims ratio,

Compliance with safety regulations.
By keeping an eye on these factors, shippers can gain greater insight into their carriers' performance and identify areas where improvements may be necessary. Additionally, evaluating customer service can provide a valuable perspective on the carrier's ability to handle issues and maintain good relationships with customers. Whether it's through regular scorecard assessments or ongoing communication, a focus on carrier performance can make a big difference in the success of a shipper's operations.
What is contract/rate management?
Contract/Rate management in carrier management refers to the process that involves managing carrier contracts and rates to ensure that both shippers and carriers are able to operate at optimal efficiency. From negotiating new rates and terms, to monitoring carrier performance and ensuring compliance with contract terms, every step of this process is essential. Effective contract and rate management ensures that shippers and carriers stay on the same page, which ultimately leads to higher levels of customer satisfaction.
Negotiating rates and terms: This process involves collaborating with carriers to ensure that the agreed-upon rate and contract terms align with the shipper's requirements. It requires an in-depth understanding of both the carriers' capabilities and the shippers' transportation needs to create a win-win outcome. An effective negotiation can result in better pricing and service, which can significantly impact the shipper's bottom line.
Contract creation: Once the rates and terms have been agreed upon, a detailed contract is created that accurately captures all the terms and conditions of the agreement. A well-drafted contract should outline the responsibilities of both the carrier and the shipping company. This helps prevent any misunderstandings or disputes that might arise in the future.
Contract compliance: Once a contract is in place, it's essential to make sure that it is being followed. That's where contract compliance comes in. This critical step ensures that all parties are meeting the agreed-upon terms, such as service level agreements, delivery times, and key performance indicators. By managing contract compliance, shippers can uphold their end of the bargain and maintain positive relationships with their carriers.
Performance monitoring: It's not enough for carriers to simply sign a contract and then disappear into the ether. They must be held accountable for delivering on the promises they made. By monitoring performance, shippers can ensure that carriers are meeting all the requirements of the contract, from delivery times to safety protocols. This not only helps maintain excellent service for customers, but it also helps companies identify any issues or inefficiencies in their supply chain model.
Contract renewal: In the shipping industry, contracts between carriers and shippers are invaluable agreements that ensure a smooth and successful transportation of goods. However, these contracts eventually come to an end and require renewal. As the expiration date approaches, both parties have the opportunity to negotiate new rates and terms to benefit both their businesses. Effective carrier contract management during the renewal process can result in stronger partnerships and optimized logistics operations.
When it comes to carrier contract management, there's no denying that contract and rate management play an integral role in overall success. In fact, it's these crucial elements that can directly affect transportation costs, service levels, and even the relationships between shippers and carriers. That's why it's so important for shippers to stay on top of negotiating favorable rates and terms, as well as ensuring compliance with every aspect of each contract. By doing so, they can not only improve their bottom line, but also strengthen their overall approach to carrier management.

What is claims management?
Claims management is the comprehensive management of claims related to losses, damages, or delays that shipments may experience while in transit. 
The process is quite straightforward: when a shipment is lost, damaged, or delayed, shippers are obligated to file a claim with the carrier. The claim enables them to recover either the value of the goods or the cost of transportation. This process is essential because it helps to minimize the risks that may arise during transportation and ensures that carriers remain accountable for their actions.
Claims submission: When it comes to claims management, the process of submitting a claim is a crucial step for both the shipper and the carrier. In the unfortunate event of loss or damage to a shipment, the shipper must provide detailed information about the specifics of the incident. This information allows the carrier to accurately assess the claim and determine the appropriate course of action. Effective communication between the shipper and the carrier can help ensure a smooth claims submission process and a satisfactory resolution for all parties involved.
Claims investigation: By thoroughly investigating the claim, carriers can determine the cause and extent of the loss or damage, providing the necessary information to resolve the issue quickly and fairly.
Claims settlement: In the unfortunate event that the carrier is found liable for any loss or damage, the shipper can rest assured that the carrier will settle the claim by providing compensation.
Claims analysis: Carriers need to keep a watchful eye on their bottom line and identify areas where they can improve operations. One key way they can do this is by analyzing claims data. By diving into the details of past losses and damages, carriers can begin to identify trends and patterns in their operations. Armed with this information, they can then make changes and improvements to prevent future losses.

Shipping can be a risky business, but fortunately, carriers can ensure that shippers are protected through effective claims management. When carriers promptly and fairly address claims for losses or damages that occur during transportation, they not only provide peace of mind to shippers, but also strengthen their relationships by showing that they take their responsibilities seriously. It's not just about compensation, though - by analyzing claims data, carriers can identify patterns or vulnerabilities in their processes and take proactive measures to prevent future issues. Effective claims management benefits everyone involved, and it's a critical component of maintaining a successful transportation operation.
Carrier management with FarEye
FarEye's carrier management software is  a game-changer in carrier management, offering shippers an efficient and effective solution to manage their carrier needs. With its cutting-edge technology, this software empowers shippers to optimize the usage of their carriers and streamline operations, resulting in a reduction in fuel costs. 
By using FarEye's solution, shippers can effortlessly keep track of their carriers' statuses, assign tasks, and quickly generate reports. With the ability to maximize carrier capacity and minimize operating expenses, FarEye's carrier management software is a must-have for businesses looking to streamline their logistics operations.
Automate Carrier Allocation
Carrier allocation can become a cumbersome process, involving endless spreadsheets and manual operations. That's where FarEye comes in. With FarEye's cutting-edge technology, you can wave goodbye to tedious manual work and save valuable time and effort. The innovative software automatically selects the 'best-fit carrier' for your shipments based on pre-defined business rules.
Flexible Criteria Configuration
With FarEye's intelligent delivery orchestration platform, organizations can easily configure new settings and criteria without worrying about complicated processes. With its flexible criteria configuration, FarEye allows businesses to streamline their carrier management practices and successfully eliminate any custom development or lengthy implementation cycles.
Extensive Pre-configured Constraints
FarEye offers a range of pre-configured constraints to help select the right carrier for your shipment. These constraints include physical dimensions, volumetric weight, dead weight, payment modes, and serviceability, just to name a few. With this extensive list of criteria at your fingertips, it's easier than ever to make sure you're making the right carrier choice.
Set your own rules
Imagine having the freedom to establish your own standards for carrier selection. Whether it's at the regional or hub level, you have the ability to set customized criteria that best suits your specific needs. The days of hard coding and complicated, exception-based rules are over. Setting your own rules means you can choose the best carrier for each unique scenario, ultimately improving your supply chain efficiency. You're in control with FarEye's carrier management system!
Carrier Performance Dashboard

A customizable dashboard that offers unified insight into all your carriers' performance levels, this tool gives you the power to generate targeted reports and analytics. Armed with this information, you can more effectively fine-tune your transportation strategy to optimize efficiency and cost-effectiveness.
As logistics become increasingly digitized, it's more important than ever for shippers to streamline their carrier management.
FarEye's Carrier management software provides shippers a powerful tool to manage multiple carriers with ease.
By consolidating all services into one system, shippers can standardize their criteria for selecting carriers, simplifying the service launch across various delivery options, including express deliveries and overnight deliveries.
By reducing the time taken to incorporate complex logic, shippers can witness significant cost efficiency improvements.

About the author:
Komal Puri is a seasoned professional in the logistics and supply chain industry. As the Senior Director of Marketing and a subject matter expert at FarEye, she has been instrumental in shaping the industry narrative for the past decade. Her expertise and insights have earned her numerous awards and recognition. Komal's writings reflect her deep understanding of the industry, offering valuable insights and thought leadership.