Overcoming last-mile delivery challenges: How FarEye's Grow can help CEP companies succeed
Blog
By Komal Puri | May 11, 2023
The rise of e-commerce has been a boon for consumers, but it has also posed new challenges for businesses. One of the biggest challenges that companies in the e-commerce space face is managing the complex logistics involved in order fulfillment, particularly in the last-mile delivery process. To address these challenges, many companies have turned to third-party logistics providers (3PLs) and courier, express, and parcel (CEP) companies.
However, CEP companies face their own set of challenges that can impact their ability to provide high-quality service to their clients. A recent Accenture report indicated a decline in parcel volumes across all postal companies in Q1 2022. The uncertainty and challenges in the CEP market make forward-planning challenging for CEP companies.

CEP Companies Grapple with Multiple Challenges
One of the significant challenges is slow or negative growth, compounded by competition from digital-first startups. This situation is a big obstacle for CEP companies, as they depend on the growth of merchants, particularly SMEs, which demand efficient and swift service solutions.
Another challenge is the reliance on manual and paper-based processes, which leads to discrepancies and hinders the digitization of records, causing inefficiencies and negatively impacting the customer experience.
Furthermore, the poor visibility and information flow to merchants due to different and disparate systems for order creation, order tracking, and exception management lead to frustration and dissatisfaction.
CEP companies are losing revenue because of their outdated, complicated, and rigid software and the use of multiple technologies for various phases of the order-to-door journey, leading to operational inefficiencies, high costs, and decreased customer satisfaction.
Meanwhile, customers' expectations for transparency and reliability are increasing, demanding faster and more reliable deliveries and customized delivery services that match their needs.
To overcome these challenges, the industry must embrace digital solutions, automate processes, and enhance transparency and communication to improve customer satisfaction and revenue growth.
FarEye Grow: Paving the Way Forward for the Future of CEP Companies
Introducing FarEye Grow, a self-serve, self-onboarding customer portal that allows merchants to conduct various activities with carriers, including creating orders, shipping orders, tracking orders, and paying for orders shipped. This single dashboard enables you to manage all your orders from multiple channels, saving you time and hassle.
Grow caters to a wide range of businesses, from small to medium-sized retail companies to startups in parcel delivery service. It is also an ideal platform for courier express and parcel (CEP) companies looking for digital transformation. Whether you are an operations manager, logistics manager, IT manager, digital transformation officer, or part of the leadership team, Grow can help you enhance your business process.
One of the significant challenges that businesses face is growing and maintaining revenue. Grow provides clear, real-time views of booking order details versus actual loads picked up, helping you recognize and mitigate the potential of lost revenue. With Grow, you can also customize your merchant portal to fit your specific needs and reflect your brand, providing a seamless user experience for your clients.
Another challenge businesses face is streamlining their operations. Grow helps you automate booking, payments, and digital wallets, simplifying the shipping process and reducing manual and paper-based systems, resulting in reduced costs and improved efficiency. You can also benefit from automatic label generation, which simplifies the process and reduces errors.
Grow also provides end-to-end visibility and exception management on one platform, allowing you to track your shipping and order fulfillment performance in real-time. You can monitor key metrics, such as shipping volume, carrier usage, delivery times, and shipping costs, to make informed business decisions.
Furthermore, Grow offers ready plugins and integrations with e-commerce portals such as Shopify, BigCommerce, etc. making it easier for you to manage your shipping operations. The platform also provides detailed reporting and analytics, allowing you to monitor your shipping and order fulfillment performance, track user behavior, optimize cost, and target specific customer segments.
Reshaping the future of CEP logistics with Grow
Grow is a comprehensive solution that can help CEP companies to improve efficiency, reduce cost, and drive growth while protecting revenue. It's advanced data analytics helps users optimize cost, identify and target specific customer segments and track user behavior.
With it's self-serve and self-onboarding platform, automated address validation, real-time order tracking, and revenue protection, Grow is an ideal platform for small and medium-sized businesses looking to grow and succeed.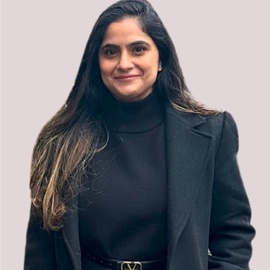 Komal Puri is a seasoned professional in the logistics and supply chain industry. As the Senior Director of Marketing and a subject matter expert at FarEye, she has been instrumental in shaping the industry narrative for the past decade. Her expertise and insights have earned her numerous awards and recognition. Komal's writings reflect her deep understanding of the industry, offering valuable insights and thought leadership.
Komal Puri
Sr. Director of Marketing | FarEye