7 key last-mile delivery challenges brands must overcome
Blog
By Komal Puri | October 13, 2022
The last mile is the most inefficient piece of the entire supply chain. As e-commerce continues to grow, last-mile challenges become more important to solve.
7 Last-mile delivery challenges businesses need to address

1. Cost of last-mile deliveries
While many consumers are willing to pay for expedited deliveries, it remains a challenge for most enterprises to execute them without incurring a loss. With penalties for delays in deliveries, adhering to guaranteed ETAs is another challenge in itself. The volatility in demand makes it incredibly challenging to make decisions on how much inventory to keep, managing temporary staff and other factors contributing to overhead.
2. Delivery allocation and address location
On average a single failed delivery costs $17.78; 5% of all last mile deliveries fail. Many last-mile deliveries fail due to poor address quality, incorrect addresses, or a lack of proper signage. Poor address quality impacts delivery operations but makes last-mile carrier management difficult.

It's not surprising that in many cases, destination grouping/management is a serious issue. Many brands allocate jobs manually and that leaves ample scope for human error. Invariably, shipments become misallocated on a particular route.

3. Achieving routing efficiency & route optimization
Route planning is a necessary evil. It's mentally taxing, utterly confusing, and is dependent on multiple variable factors from fuel efficiency to environmental regulations. But nonetheless, it needs to be done. A key to successful delivery, one that's cost-effective and delights customers, is accurate route planning. With the growing pressures of sustainability and managing fuel costs, routing efficiency is a key component of success in last mile deliveries.
Route optimization greatly impacts the delivery experience because it has a direct impact on ETA adherence. A routing delay or an inefficient routing mechanism can lead to missed deliveries or slipped SLAs which can greatly hamper customer experience. While there are several ways to achieve routing efficiency, identifying which is the best fit for the needs of each organization is a challenge in itself. With increasing emphasis on same-day deliveries, routing efficiency becomes the bedrock of fulfillment . 
4. Managing last-mile delivery density
In New York City,  more than 1.5 million packages are delivered daily. Thanks to same-day delivery expectations, the required number of deliveries that a brand needs to complete in a given day has simply ballooned. It is becoming increasingly challenging for brands to juggle delivery volumes with their existing delivery processes.
There is capacity on one side and then there is capability on the other side. To achieve a fine balance between managing the number of deliveries in a day within a particular area is a common challenge you would find in the last-mile delivery scenario. This breaks down to four use cases:
Low-Density Short Distances
Low-Density Long Distances
High-Density Short Distances
High-Density Long Distances
This does not take into account the size of shipments, which adds another variable to the mix as to what is the mode of delivery in each of these cases. The delivery density problem quadruples in magnitude with so many variables in the picture.
5. Unpredictability in transit
It's not easy to overcome the last-mile logistics challenge. Whether it is an act of God or act of man, if there is one thing you should predict, it is unpredictability. Especially when there is a shipment transit or a delivery in progress, the proverbial Murphy's Law will point and laugh at you, merely seeking acknowledgement. This is beyond control and invariably happens 2/10 times. The least brands can do is to have a communications plan in place so that the delays are communicated to the respective stakeholders in a proactive manner.
6. Availability of customer for first attempt deliveries
One major last-mile delivery challenge is completing a delivery on the first attempt. It is essential to have the necessary checks and balances in place to ensure seamless collaboration and communication channels between your agents and customers. First attempt delivery success can reduce costs by not having to attempt delivery multiple times, wasting fuel and staff time. Being able to communicate with the customer to change delivery details if needed is enabled through last-mile delivery platforms, where changes to deliveries can be made in real time.

7. Meeting fulfillment timelines
The biggest battle that brands face is adherence to timelines. Missing fulfillment timelines can be very expensive for brands in both the short and long term. In the case of food deliveries, some companies cannot charge customers for the delivery if the guaranteed timeline is missed and it can cause the brand image to suffer. The delivery process needs to be flexible and last-mile delivery platforms can help ensure agile and timely deliveries. 
The bottom line
Shippers and carriers must simplify the complex delivery process and overcome these key last-mile delivery challenges to achieve superior delivery experiences. They must optimize their end-to-end omnichannel fulfillment with precision while minimizing last-mile costs. Simplified orchestration from order to delivery through dynamic routing, managing outsourced fleets, scheduling and tracking is key, while also providing real-time visibility to all stakeholders. The complexities of last-mile delivery can be simplified with the right logistics technology in place. Last-mile delivery management platforms are crucial in overcoming these core challenges.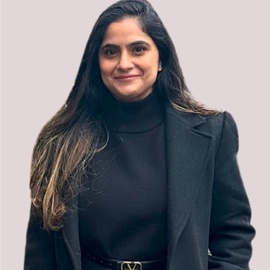 Komal Puri is a seasoned professional in the logistics and supply chain industry. As the Senior Director of Marketing and a subject matter expert at FarEye, she has been instrumental in shaping the industry narrative for the past decade. Her expertise and insights have earned her numerous awards and recognition. Komal's writings reflect her deep understanding of the industry, offering valuable insights and thought leadership.
Komal Puri
Sr. Director of Marketing | FarEye
Related resources
Zalora's Transformation with FarEye for Last-Mile Delivery
Download
Maximizing Black Friday Success: The Critical Role of Scalable and Sustainable Delivery Solutions
Read more
What is Carbon Neutral Shipping? A Comprehensive Guide
Read more