Delivery management - the digital delivery revolution
Blog
By Komal Puri | October 13, 2022
Where's the delivery guy (or gal)?
My delivery confirmation email says that my package is estimated to arrive today sometime between 2-5 p.m.. It is now 9 p.m., and my package still hasn't arrived.

Did the courier get lost? There was some bad weather yesterday - did that affect something further up the supply chain? Did my favorite retailer dupe me into clicking 'confirm purchase' with an optimistic, inaccurate delivery ETA?
I'll probably never know. Luckily this particular package can wait a few days without any consequence. Had it been something a bit more time-sensitive, like a last-minute Christmas gift for my niece, I may reconsider if this retailer is deserving of the title 'favorite.' Better yet, what if this had been a new refrigerator that required me to be home for the delivery? That 2-5 p.m. window now feels like waiting for the plumber that never shows. We've all been there.
I expect deliveries to be completed as they are communicated, and I expect transparency if not. Is an alert too much to ask for?

Delivery Management - Getting Things From Point A or B to Point C or D, or Maybe E
Delivering 25 packages on a van may sound simple but it is more complex than you might think. Goldman Sachs estimates that to deliver 25 packages the number of possible routes adds up to around 15 septillion (trillion trillion).
The truth is, managing deliveries and meeting consumer expectations is quite challenging for retailers. There are countless moving parts in today's global supply chains and getting delivery items to the exact doorstep at the exact hour and communicating to consumers this information days ahead of time requires precision, adaptability, and agility.
That's tough. Logistics is tough. But consumers don't care. Get the delivery right and you may delight me. Get it wrong and I may turn to a competitor, like 38% of consumers do after a poor delivery experience.
To get the consumer delivery experience right, retailer supply chains must be agile, adaptable, and flexible. Retailers need to offer consumers multiple delivery options, windows, and prices and meet them where they want to be met, whether that is at their home, at the curbside of a retailer location, or in a parcel locker. This diversified, omnichannel delivery portfolio not only gives consumers options but allows retailers to manage risks and delays.
The neural network that communicates all of this is supply chain visibility. Visibility not only allows supply chain managers to execute and orchestrate in real-time but also allows retailers to communicate to their consumers accurate ETAs and alert them of delays.

Maybe I'll never see the delivery driver again?
That's right. Not because he's late this time, no. But because retailers and logistics companies are heading towards automating the delivery experience - no humans are required. And a reduced carbon footprint to boot!
Labor shortages, port congestion, and inefficient use of delivery capacity amid surging demand for retail e-commerce are making deliveries even more challenging. Luckily, technology is enabling retailers to unlock new delivery methods that can mitigate these risks. U.S grocer Kroger has partnered with Drone Express to deliver groceries by drone. Boxbot has launched a last-mile self-driving parcel delivery system robot. Smiota combines software, parcel lockers, and machine learning to provide a delightful BOPIS experience. Each of these examples embraces a technology-driven, omnichannel approach to delivery and removes the need for a human courier.
Are consumers ready for such technology? According to a recent global study conducted by Statista, maybe not just yet.
With only a minority of consumers claiming they prefer delivery by automated methods such as robots or drones, one would think drone delivery may never take off.
Then again, it took the public nearly 50 years to become comfortable using automatic elevators (without a human operator) once they were invented.
Perhaps consumers will become more comfortable with automated delivery over time as well. The delivery guy may continue to show up late for now, but don't be surprised if one day they never show up at all.
Check out how FarEye's Intelligent Delivery Platform can help your organization provide omnichannel deliveries with flexibility and visibility and embrace the digital delivery revolution. See how you can enable deliveries from non-traditional fulfillment options such as curbside pickup, drone delivery, pop-up distribution centers, and dark stores and orchestrate with ease.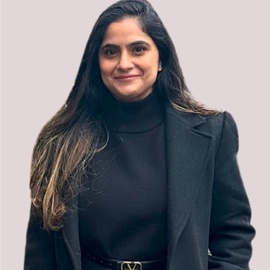 Komal Puri is a seasoned professional in the logistics and supply chain industry. As the Senior Director of Marketing and a subject matter expert at FarEye, she has been instrumental in shaping the industry narrative for the past decade. Her expertise and insights have earned her numerous awards and recognition. Komal's writings reflect her deep understanding of the industry, offering valuable insights and thought leadership.
Komal Puri
Sr. Director of Marketing | FarEye
Related resources
Zalora's Transformation with FarEye for Last-Mile Delivery
Download
Maximizing Black Friday Success: The Critical Role of Scalable and Sustainable Delivery Solutions
Read more
What is Carbon Neutral Shipping? A Comprehensive Guide
Read more