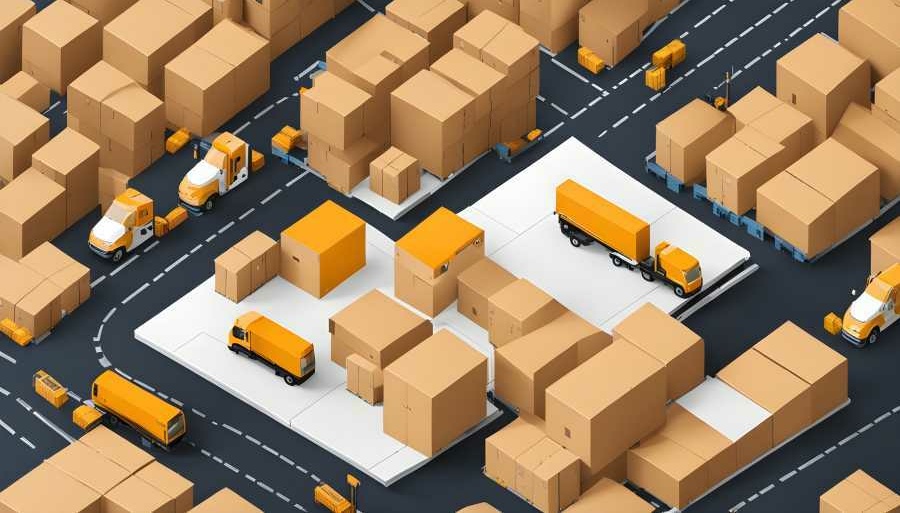 The Big Question: Buy vs. Build
Blog
By Komal Puri | November 9, 2023
Shippers and carriers looking to enhance their logistics technology platform are faced with a big question: build the platform in-house or buy an existing platform from a vendor? We'll break down the key factors every company should consider before making their decision.

Some key questions to examine as you make your decision:
Does the platform exist? Is it easy - and fast - to deploy?

Do I have the resources to build and maintain a platform in-house?

How much does it cost to build and maintain versus buy?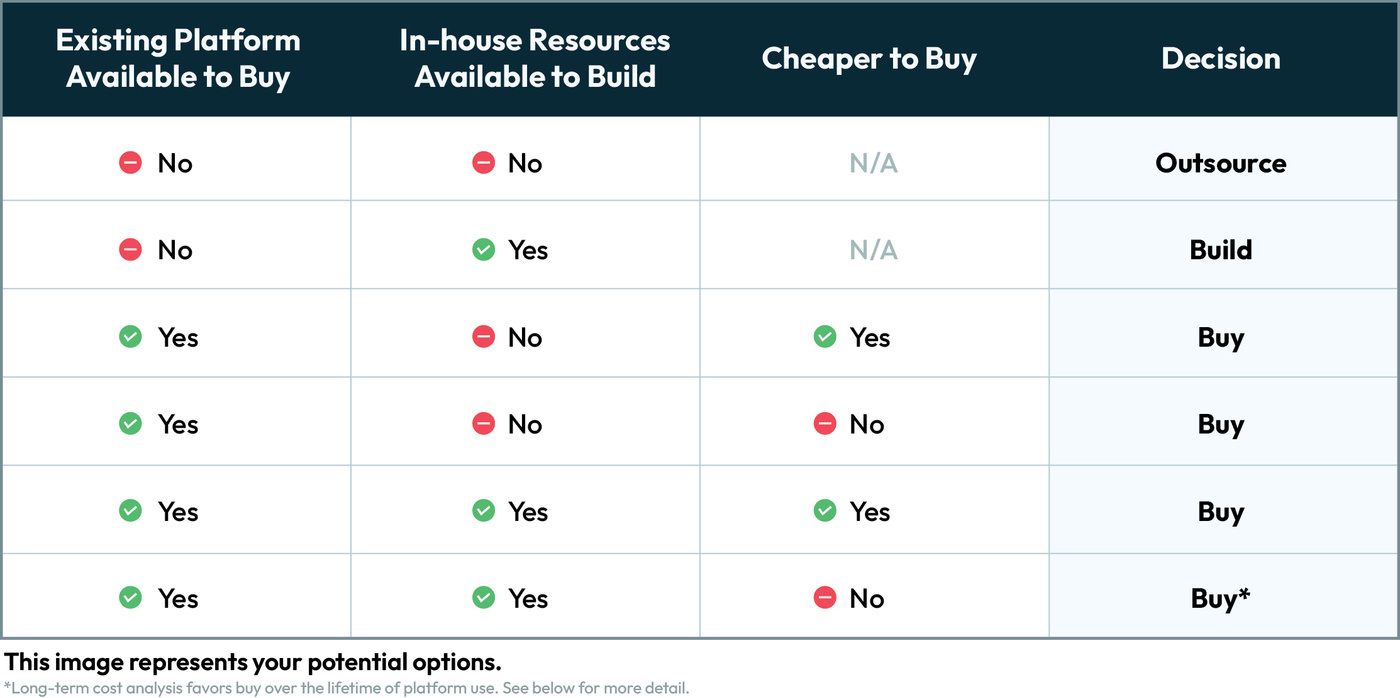 Every company involved in last-mile delivery has nuanced challenges. This alone may drive companies to consider creating their own custom solution. There may be enough internal resources to create a solution in-house and the cost may at first seem lower than purchasing off the shelf. However, the benefits may fall apart long-term.

Digging Deeper: Why Buying May be the Right Choice Over the Long Term
Speed of Deployment: Creating in-house solutions can take a long time, whereas existing solutions can be implemented and deployed rapidly. Companies want to realize competitive advantages quickly, and superior technology solutions can fast-track success.
Pace of Innovation : Building an in-house solution requires time and effort, as does keeping it updated with current technology. Although you may be able to build a solution, keeping your solution on pace with changes in your company, industry and technology can be a long-term hassle. Free-up your company's resources to focus on operational development, agile configurability and creative problem-solving, not software development.
Customization: An in-house platform offers the chance to better tailor solutions. However, if poorly designed for the long term, an in-house solution can quickly become a burden that cripples an organization's ability to scale and adapt. Current last-mile technology vendors have the scope and flexibility to customize existing solutions to the needs of your business - and adjust to dynamic, evolving consumer preferences.
Cost: Using a software provider helps you spread out and control the development and maintenance costs of the technology over time and across business units as an operating expense (OPEX) rather than a large up-front capital expense (CAPEX) that adds risk and uncertainty. Sometimes, the cost of purchase may seem high initially, but the added benefits, scalability and efficiencies that an existing platform provides can ensure lower costs over the long term and higher lifetime value.
Carrier Network Access: Existing last-mile software solutions typically include access to large carrier networks. If you build a solution and you plan to outsource some of your deliveries, you will need to contact multiple carriers individually and then integrate with them in order to create your own carrier network. Instead, grow your global delivery footprint by working with a leading last-mile software provider that offers a large, built-in delivery network to extend your reach and serve new customers in new locations. This approach will enable you to create a more scalable and resilient last-mile delivery network much more quickly and cost effectively.
Typically, companies that purchase last-mile delivery solutions agree with the below criteria:
Building software is not a core part of its business

There are solutions in the market that address relevant business challenges

Internal resources are limited, and they need to focus on core competencies, not software development

Fast deployment is a higher priority than a fully customized product
In the short term, working with a last-mile solution provider will allow you to deploy a solution quickly and at low cost. In the long term, the provider can customize the solution to your needs and update it as those needs change. With today's low/no-code last-mile delivery platforms, integrating with existing processes and APIs has never been easier.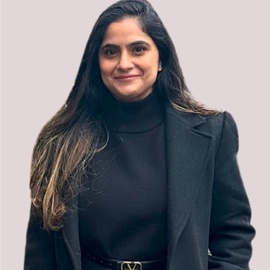 Komal Puri is a seasoned professional in the logistics and supply chain industry. As the Senior Director of Marketing and a subject matter expert at FarEye, she has been instrumental in shaping the industry narrative for the past decade. Her expertise and insights have earned her numerous awards and recognition. Komal's writings reflect her deep understanding of the industry, offering valuable insights and thought leadership.
Komal Puri
Sr. Director of Marketing | FarEye
Related resources
Zalora's Transformation with FarEye for Last-Mile Delivery
Download
Maximizing Black Friday Success: The Critical Role of Scalable and Sustainable Delivery Solutions
Read more
What is Carbon Neutral Shipping? A Comprehensive Guide
Read more