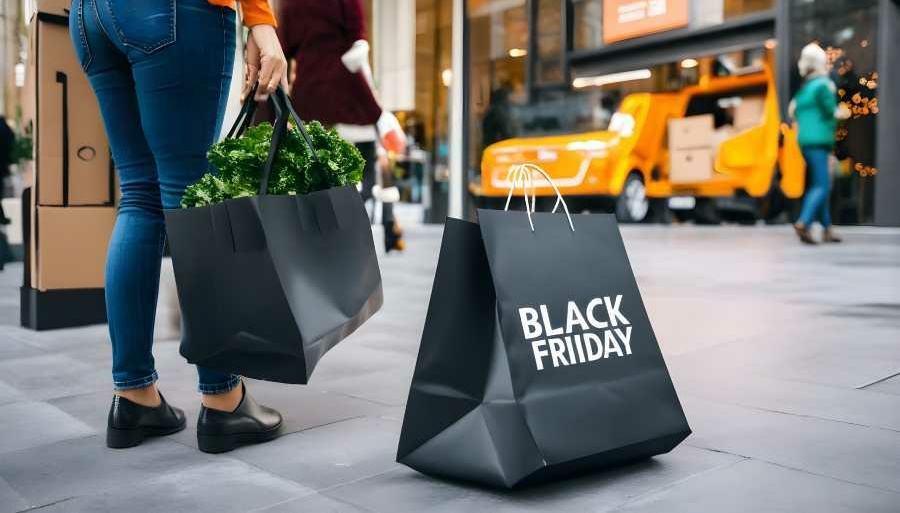 Maximizing Black Friday Success: The Critical Role of Scalable and Sustainable Delivery Solutions
Blog
By Komal Puri | November 21, 2023
As we gear for the holiday season, Black Friday and Cyber Monday take center stage, marking the start of the year's busiest shopping period. First introduced to the UK by online retailer Amazon in 2010, Black Friday has gained popularity and is now celebrated in countries worldwide. According to a 2022 report published by Adobe, Black Friday online sales hit 9.12 billion, an increase of 2.3% from last year. Statistics reveal that this trend will only increase year-on-year with a surge in consumer spending and attractive cut-price offers.

1. Black Friday: An Economic Powerhouse
Black Friday, which started as a single-day shopping sale on the day following the US Thanksgiving holiday, has now turned into a significant global phenomenon influencing major world economies, including Australia, Canada, Germany, Switzerland, Poland, UK, and the US. Over the course of these holidays, US consumers plan to spend an average of $460 per head, followed by Switzerland ($390) and Germany ($385). According to Adobe, Cyber Monday 2022 surpassed the Black Friday record to set a new benchmark for e-commerce retailers with a whopping $11.3 billion. This remarkable surge in consumer spending highlights the need for businesses to do inventory planning and forecasting, build efficient delivery infrastructure to help mitigate the risk of delays and ensure efficient supply chain operations.

2. The Dark Side of Black Friday: Environmental Impact
However, this shopping fest comes with an environmental cost. During last year's Black Friday week, it was estimated that 1.2 million tons of CO2 was released due to trucks transporting goods around Europe. This highlights the need to prioritize how we deal with delivery logistics, focusing on sustainable, eco-friendly solutions.

3. Leveraging Black Friday for Business Growth: The FarEye Advantage
To make the most of Black Friday, companies need more than marketing and cutting prices: they need an efficient, sound and delivery management system to help them predict and manage demand while minimizing the ecological impact. FarEye's suite of solutions can help you throughout the order-to-door journey with real-time tracking of shipments, drivers, etc, and route optimizations to help streamline last-mile delivery, ensuring businesses can handle the surge in orders without compromising sustainability.
With FarEye Analyze and Route, you can use advanced analytics to help optimize delivery routes and schedules for efficiency and reduced emissions. FarEye's Track and Experience can help provide real-time tracking, ensuring transparency and enhancing customer satisfaction, which are key elements in improving post-purchase experiences during such high-demand periods.
FarEye's Ship and Execute provides flexible delivery options and improved operational execution to help ensure businesses are well-equipped to handle the Black Friday rush.
Black Friday and Cyber Monday are two significant dates for businesses to increase sales but also pose a challenge in terms of efficient delivery and managing environmental impact. With FarEye's trusted and advanced technological solutions, businesses can transform these challenges into an excellent opportunity for growth and reduce environmental impact. As we gear up for the holiday season, partnering with FarEye could be the key to unlocking Black Friday's full potential, ensuring profitable, efficient, and eco-friendly delivery experiences.

Don't let this Black Friday pass you by. Embrace the opportunity to enhance your delivery logistics with FarEye. Join the ranks of successful businesses making the most of this retail phenomenon while championing sustainability.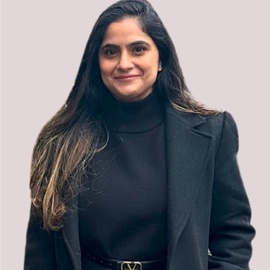 Komal Puri is a seasoned professional in the logistics and supply chain industry. As the Senior Director of Marketing and a subject matter expert at FarEye, she has been instrumental in shaping the industry narrative for the past decade. Her expertise and insights have earned her numerous awards and recognition. Komal's writings reflect her deep understanding of the industry, offering valuable insights and thought leadership.
Komal Puri
Sr. Director of Marketing | FarEye