Solve Key Challenges with FarEye Ship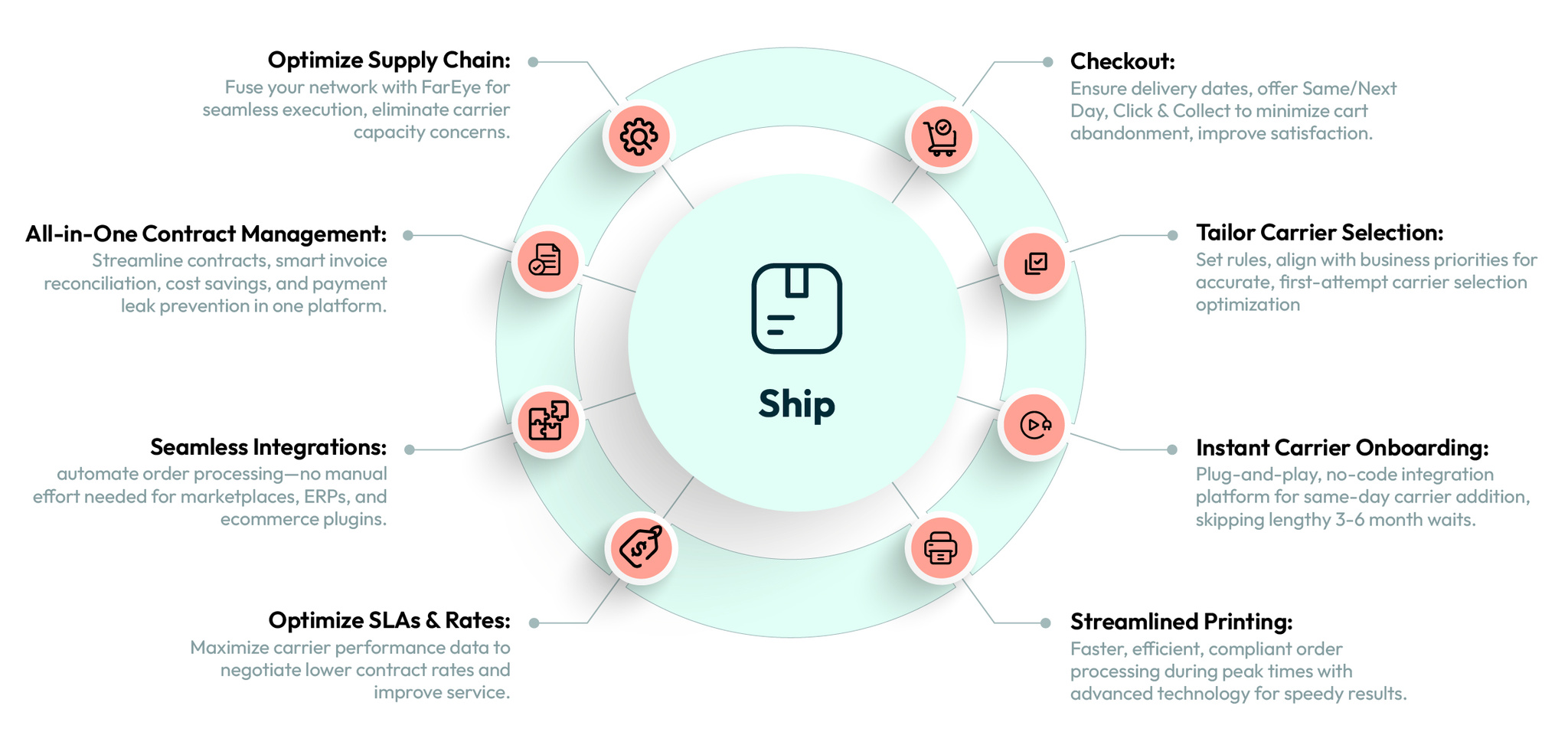 Multi Carrier Shipping Software for Next Gen Retailers: Seamless Carrier Connections, Flexible Delivery options for Customers, and Optimal Selection of Carriers
Deliver Fast, Smart, Flexibly
Reduce Cart Abandonment
Offer extensive delivery choices such as next-day, curbside, scheduled, and time-window-based deliveries - put yourself ahead of your competitors with an extensive range of delivery options at the time of checkout.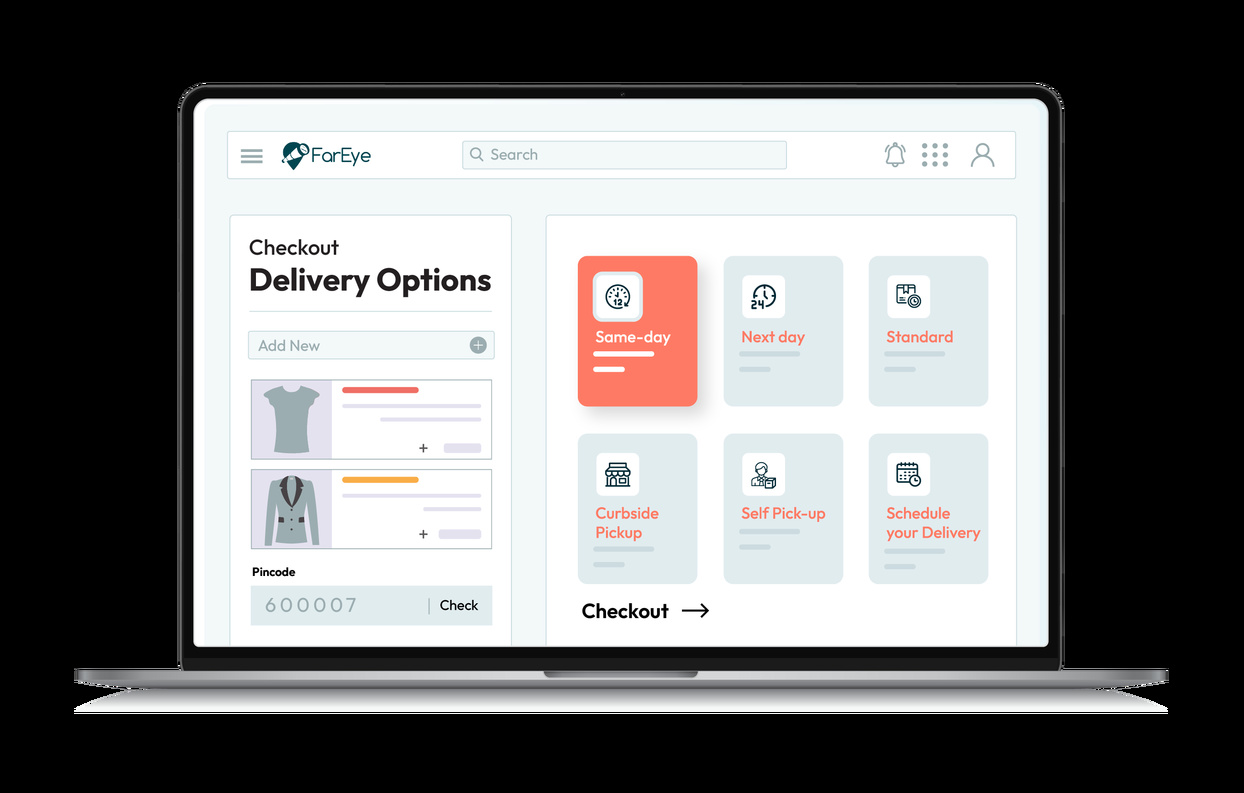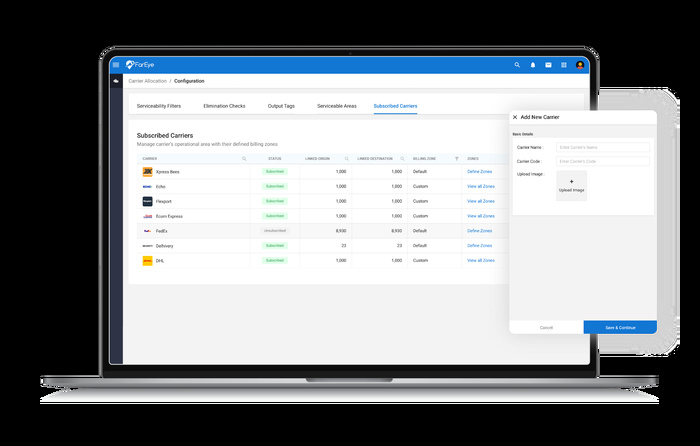 Augument Delivery Networks and Automate Rate Shopping
Diversify your outsourced fleet by quickly onboarding new carriers with ease and allocate order volume based on constraints such as performance, cost, and serviceability.
Optimize Carriers Selection to Reduce Cost Per Delivery
Simplify multi-carrier deliveries by automating carrier selection. Achieve optimum carrier utilization by factoring in constraints like delivery speed, NPS, cost, serviceability, and more.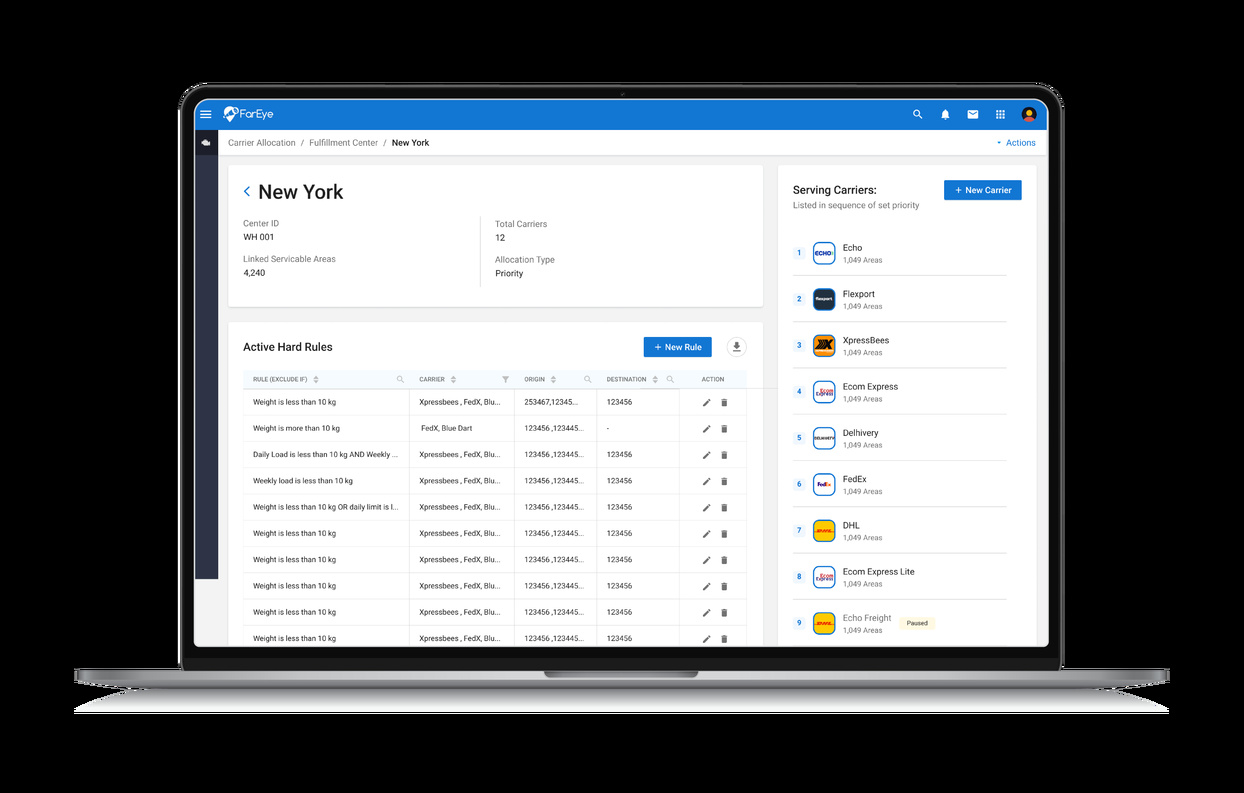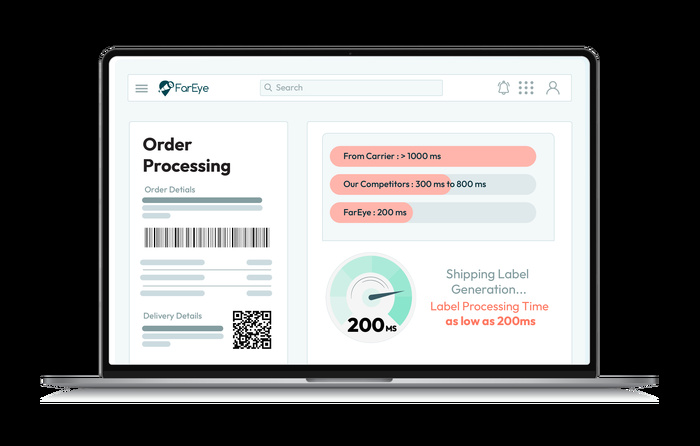 Accelerate Order Processing Time
Increase order processing speed by leveraging pre-built integrations with order management systems and the ability to print shipping labels quickly for faster order processing.
Prevent Revenue Leakeages through Intelligent Invoice Reconciliation
Optimize carrier contracts with automated rate cards that boost efficiency and account for various shipping constraints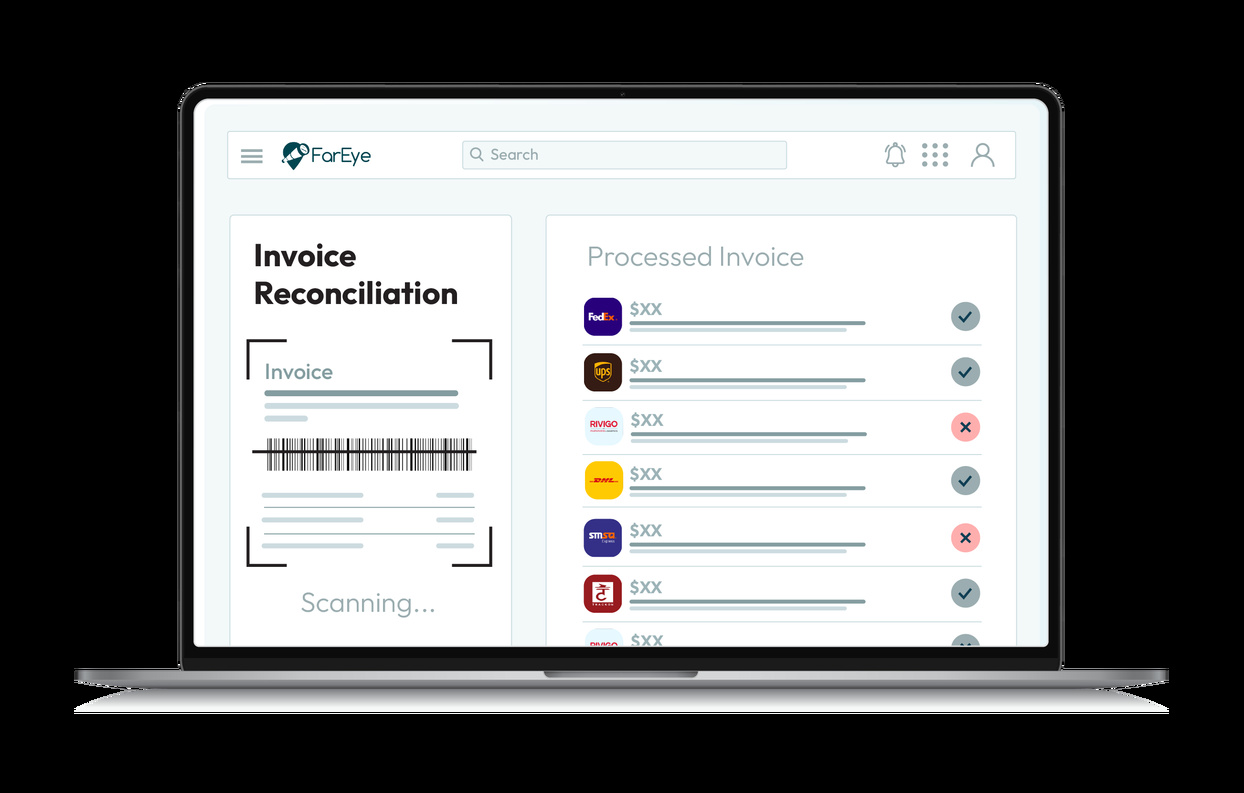 The FarEye Impact
Courier, parcel and express carriers
Download and share the Ship product brochure
Read FarEye's Last Mile Mandate
Transform your Carrier Network with Ship Delivery can no longer be an afterthought but is a core business advantage and the key to consumer satisfaction and loyalty. We have been working with FarEye to improve visibility throughout the order-to-delivery process and monitor our 3PLs and last-mile partners' performance to ensure timely deliveries.
Sanjeev Suri
SVP Global Omni-channel Logistics & Customer Services, Amway
Trusted by the world's top brands