Grocer Super Indo Delivers Success with FarEye
Press releases
By FarEye | September 27, 2023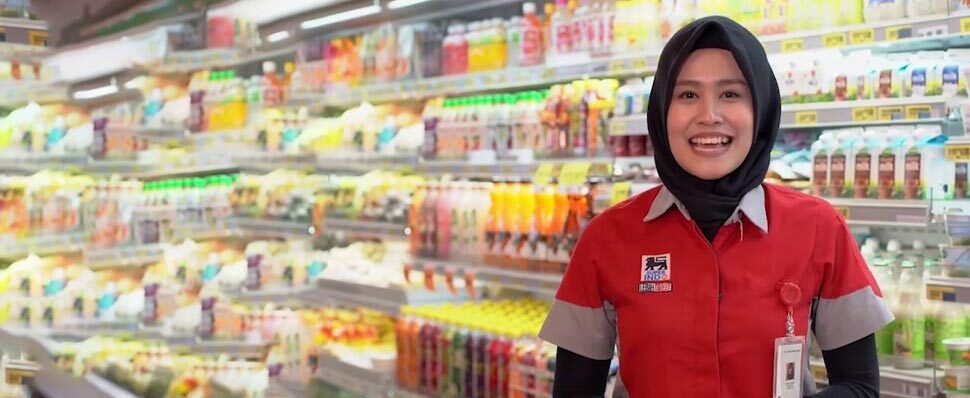 Indonesia's largest grocer ensures on-time, accurate fresh food delivery, and reduces time spent routing orders by more than 30%

Chicago, 27 September, 2023: Indonesia is projected to be the fourth-largest grocery market in Asia in 2022, with grocery sales projected to reach $169.4 billion this year, up from $140.2 billion in 2019. As consumers increasingly continue to shop for their groceries online, successful last-mile delivery is the make or break point between fresh or spoiled groceries upon arrival. Indonesia's largest supermarket chain, Super Indo turned to FarEye to implement automate routing, reduce delivery lead times and improve successful delivery rates to ensure the product availability in every Super Indo Stores.
Launched in 1997, Super Indo now has stores in both large supermarket and compact store formats across Java and Southern Sumatra Island, Indonesia. It provides a wide range of items to fulfill customers' everyday needs with reliable quality and affordable prices in easily accessible stores. Super Indo goes the extra mile to maintain the freshness and quality of its products, making it the right choice for shopping that is always fresher, affordable, and closer.
Between the warehouse, major distribution centers, satellite distribution centers, and their stores, routing was previously a manual process at Super Indo. This meant up to two hours per day manually routing orders, which resulted in lengthy wait times for deliveries to leave the store, and less trips taken per day, affecting overall efficiency.
With FarEye's last-mile delivery management platform, Super Indo has been able to intelligently automate routing, leveraging artificial intelligence and machine learning technology, and generate digital proof of deliveries instantly. Super Indo is also using FarEye to ensure deliveries are on-time and accurate between the warehouse and each store.
"With FarEye, we gain the visibility of transportation management, and the ability to automatically route and re-route orders based on traffic, road closures, more optimum fillrate, while optimizing for fuel efficiency. This has all led to an increased volume fill rate. In addition to cost and time savings, we are also seeing a reduction in food waste due to an increase in successful deliveries either to our stores from the warehouse or to customers' doorsteps, which improves our bottom line as well as supports our sustainability initiatives." Said Novi Wijayanto, General Manager of Logistics Super Indo.
Since deploying FarEye, Super Indo has realized the following benefits:
Reduced routing time by 30%: FarEye's proprietary routing engine automated the routing process, allowing the grocer to redirect worker resources, improving utilization and increasing the number of trips each truck could make. This resulted in an 8% increase In volume per truck for dry groceries and 3% for Fresh deliveries.
 Minimized wait times: With incoming ETA visibility, store managers could better plan unloading activities. This minimized wait times at stores and helped Super Indo execute more runs between warehouses and stores to gather food items.
Improved delivery success rates: For dry & Fresh products, delivery success rates have improved into above 97% per day
Improve reporting & transportation process: Visibility to track the start-to-end transportation process, transaction of empties (Pallet, Roll cages and totes box) along with the deliveries.
"Last-mile delivery is intrinsically very dynamic, and particularly with fresh food, so it is paramount to delivering grocery orders quickly. A lot of this delivery complexity lies in order routing between warehouses and stores. By intelligently routing orders, grocers can tighten delivery times, improve fuel efficiency and truck utilization, and ultimately on-time deliveries," said Gautam Kumar, co-founder and COO, FarEye. "We are very pleased with Super Indo's progress since deploying FarEye, achieving higher driver productivity, improved delivery rates, and much more efficient routing of deliveries, for a smooth order-to-delivery process."
About FarEye
FarEye's Delivery Management platform turns deliveries into a competitive advantage. Retail, e-commerce and third-party logistics companies use FarEye's unique combination of orchestration, real-time visibility, and branded customer experiences to simplify complex last-mile delivery logistics. The FarEye platform allows businesses to increase consumer loyalty and satisfaction, reduce costs and improve operational efficiencies. FarEye has 150+ customers across 30 countries and five offices globally. FarEye, First Choice for Last Mile.
About Super Indo
Since 1997, Super Indo has grown and developed alongside the people of Indonesia. Today, Super Indo operates in 40 cities and regencies across Java and the southern part of Sumatra, in addition to franchised supermarkets operating under the Super Indo Express brand. With the support of more than 10,000 skilled employees, Super Indo offers a wide range of daily necessities with reliable quality, a comprehensive assortment, affordable prices, and conveniently located stores. Product quality and freshness are consistently maintained through optimal sourcing practices and strict standard operating procedures that are continuously monitored. Super Indo stands out as the fresher, more affordable and closer shopping option.
PR Contact:
Radhika Rastogi, Senior Manager - Marketing Strategy, radhika.rastogi@fareye.com
Priyo Dwi Utomo, Head of Corporate Affairs - Super Indo, priyo.utomo@superindo.co.id