FarEye Sets a Standard of Security and Compliance Among Last-Mile Delivery Technology Platforms
Press releases
By FarEye | August 22, 2023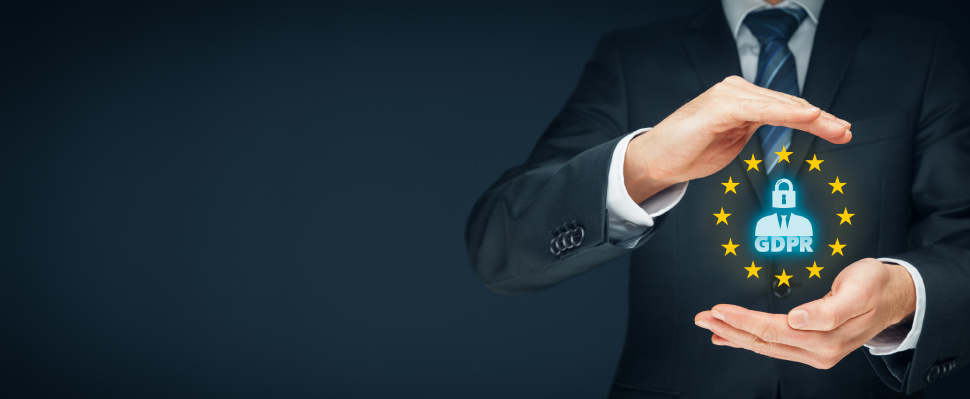 CHICAGO, IL - FarEye, a leading last-mile delivery technology platform, proudly announces its compliance with a series of new U.S. state consumer protection laws. As states across the nation enact legislation similar to Europe's General Data Protection Regulation (GDPR), FarEye sets a standard of security and compliance by allowing end consumers to request the removal of their personal information from its systems.

The California Privacy Rights Act (CPRA), which went into effect on January 1, 2023, has amended the California Consumer Privacy Act (CCPA) to extend privacy requirements to business-to-business and human resources data. Enforcement for CPRA began on July 1, 2023. In addition to CPRA, other states such as Virginia, Connecticut, Colorado, and Utah have implemented similar legislations that grant rights to consumers while imposing obligations on businesses regarding personal data. Additional states are set to enact similar measures later this year.
Gaurav Srivastava , Co-Founder CPTO of FarEye stated "As last-mile delivery technology continues to revolutionize supply chains worldwide, it is imperative that we prioritize customer privacy and adhere strictly to evolving regulations." He continued saying "Our commitment at FarEye is not just creating efficient deliveries but also ensuring complete control over personal information among end consumers."
This announcement holds significance for all shippers and carriers operating in these states who must now comply with these new consumer protection regulations. While many last-mile delivery companies struggle to comply due to their retaining of sensitive consumer data on their platforms, FarEye is fully compliant and able to facilitate seamless removal of such information upon customer request.
This latest development is in line with FarEye's commitment to creating secure and efficient last-mile deliveries for all stakeholders involved. By ensuring compliance with state consumer protection laws, FarEye sets itself apart as a leader in data privacy within the industry.
About FarEye
FarEye's Delivery Management platform turns deliveries into a competitive advantage. Retail, e-commerce and third-party logistics companies use FarEye's unique combination of orchestration, real-time visibility, and branded customer experiences to simplify complex last-mile delivery logistics. The FarEye platform allows businesses to increase consumer loyalty and satisfaction, reduce costs and improve operational efficiencies. FarEye has 150+ customers across 30 countries and five offices globally. FarEye, First Choice for Last Mile.